Sometimes you just need the convenience of ordering groceries online and Costco grocery delivery is now an option in Alberta. This option gives customers the opportunity to shop for non-perishable and household supplies that will be delivered to your door in 2-days!
What Do You Need To Know About Costco Grocery Delivery?
Currently Costco grocery delivery is available to membership cardholders that live in the areas of Edmonton, Calgary, and Lethbridge, however, they are working on expanding throughout the province. (If you don't have a membership, you can signup online here for one)
Options that are available for grocery delivery include diapers, wipes, laundry soap, snacks, household cleaning products, along with a plethora of other items that even as I write this seem to be added to their website!
For the majority of people who order their delivery will be at their home in 2 days, but should you have a rather large order there is a chance that it may take longer for some items. Side note – how many packages of toilet paper are too much? Asking for a friend… who's kids seem to think that toilet paper needs to be used in mass quantities.
Making an order for Costco grocery delivery must be done Monday-Friday before 12pm local time to be delivered within 2 business days. You can do this conveniently by visiting www.costco.ca or through the Costco app which is available for both iPhone and Android.
For orders over $75, there is no delivery fee, however, if you're under $75 the cost is $9. The payment that is accepted for your online grocery orders is like any other online Costco shopping which includes credit card and debit MasterCard.
I'll be honest this won't be stopping my spur of the moment Costco stops, I mean we still need to have fruit, vegetables, milk and stock up on Contigo kids cups but this is a really great option for when you need it.
How do you feel about Costco grocery delivery? Is this something that you will use?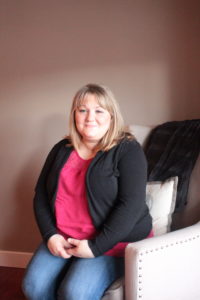 Christine Bruckmann is one of the founding members of Alberta Mamas and is known to everyone as the research ninja. When she's not writing about fun things you can find her on her blog Just Another Edmonton Mommy.