Camp Yowochas has been running year-round programs since 1981, and summer camp programs since 1916. But this year, they're offering something completely new! A way for your kids to get their regular schooling done, but ALSO enjoy the benefits of the outdoors.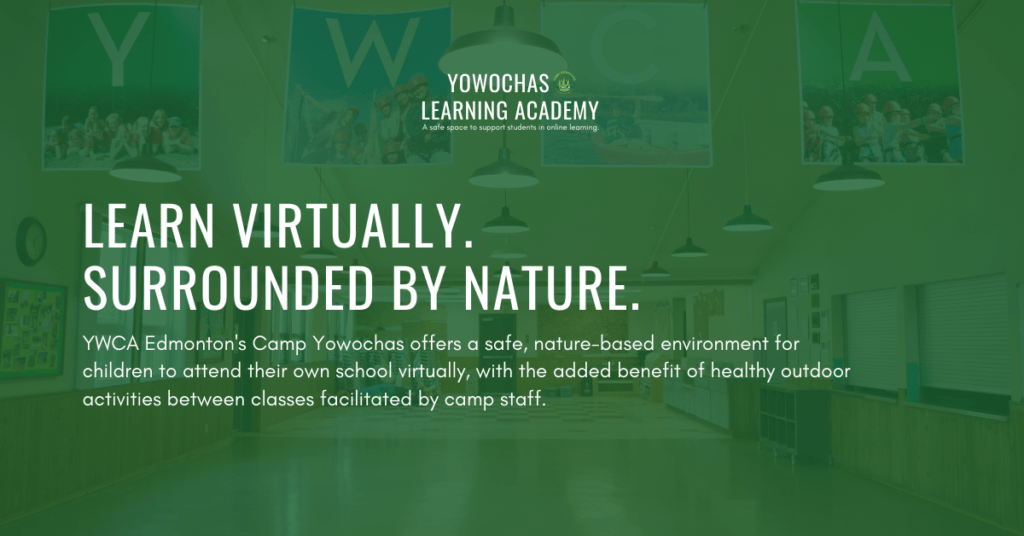 In 2019, Camp Yowochas hosted over 8,300 visitors, including summer campers,  schools, user groups and employ up to 60 staff members during the high season. Located in Fallis, AB, this year, they are offering Yowochas Learning Academy! 
The Yowochas Learning Academy is designed for students who have chosen a distance or virtual learning option with their school division. The Camp Yowochas team will work with the parents of the students to understand and schedule their day to ensure they are meeting all curriculum needs.VLDC is for students who are 5-15 and enrolled in kindergarten to grade 9. 
"In a typical year at Camp Yowochas, our staff are busy providing programs for more than 8,000 guests throughout the year. The COVID-19 pandemic changed everything this year, and we worked hard to figure out safe, responsible and meaningful ways to continue to run programs at Camp Yowochas. Through our summer Family Fun Days, Cabins at Yowochas and the Yowochas Learning Academy, we continue to support our community by offering programs that meet their needs in these uncertain times."

– Terry Kony, Director, Camp Yowochas
Designed With Parents In Mind
As the Alberta Mamas, obviously, we are parents ourselves and we know that we've all had to make changes AND choices that have not been easy. Camp Yowochas wants to provide parents with the opportunity to return to work with the peace of mind of knowing their children are safe and progressing in their learning and development. 
They only take a small number of campers and so, with the dedicated staff ensure a strong relationship can be built!
When the campers are not working on their mandatory school work, they will be enjoying outdoor experiences! Considering they are a fully equipped outdoor education facility and summer camp they never waste an opportunity to get the kids outside learning new skills and reflecting on the activities of the day.
In line with most Alberta schools, they are offering 4 separate terms. The dates coincide with Parkland School Division's return to school dates. Parents can elect to register their children for the full 5 day a week program, 3 days per week (Monday, Wednesday and Friday) or 2 days per week program (Tuesday and Thursday). Pricing is per term, and varies based on the amount of school days in each term.
Safety 
Safety is now, and always has been top priority at Camp Yowochas, and they take the risks associated with COVID-19 seriously. These are only some of the steps they are taking to ensure a safe and healthy experience. 
Parents do a health check each morning with their campers, and to keep them home if they have any symptoms. 

Temperature check and health questionnaire upon arrival.

Notifying parents if their camper develops any symptoms and require pickup.

2 comfortable quarantine rooms to isolate campers who develop symptoms.

Rigorous cleaning and disinfecting procedures throughout the day and the end of each day.

Staff are equipped with masks and hand sanitizer. 

Outdoor hand washing stations available to reduce time spent indoors. 
Additional safety policies and procedures are available from the Camp Yowochas office and will be included in the registration package for each family that registers. 
Visit ywcayowochas.org/learning-academy/ for all the details on dates and costs!
Registrations can only be completed by phone at 780-892-2660, Monday through Friday, 8:30 a.m. – 4:30 p.m.
This post was created in partnership with Camp Yowochas and the YWCA. As always, all opinions stated are our own.