Each month, we play 10 questions with one of Alberta's most interesting mamas. This month we get to know newborn photographer Hailey Hamilton. Hailey hails from Calgary, and is the owner and artistic talent behind Hailey Hamilton Photography. As a mom herself, Hailey gets that life with a new baby can be crazy, and strives to be flexible and understanding with her clients in order to make their experience relaxed and enjoyable. Connect with Hailey, and check out her beautiful portraits, by visiting her website or Facebook page.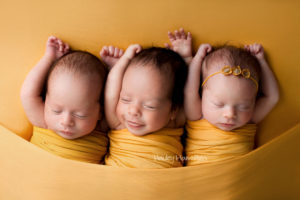 1. How did your career as a photographer evolve towards a specialization in newborn photography?
At one time, I photographed almost everything. After a bunch of my friends had babies (and I was asked to take photos), I quickly learned how much fun it was to pose them and squish them into adorable curly positions. I found it was much easier to be creative with newborns and to be able to achieve the looks I was envisioning. As a mom myself, I'm also very comfortable working with babies!
2. What's the most rewarding part of your job?
Having the opportunity to snuggle new babies is obviously amazing, but as an artist, the most rewarding thing for me is achieving the final finished portrait and seeing my vision come to life!
3. Which three words best describe your artistic style?
Clean, simple, minimal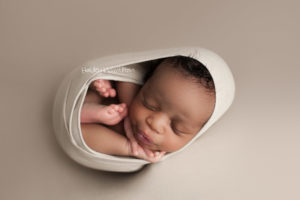 4. It's Sunday morning. How is your family spending the day?
Brunch at our favorite breakfast spot, and then wherever the day takes us!
5. What's your favourite kid-friendly destination in Calgary?
My son is a teenager so we don't usually do too many kid activities. But escape rooms and go karts are always a hit.
6. Can you describe your parenting philosophy?
I'm a pretty easy going parent. I give my son a lot of freedom to do what he wants as long as he's smart and responsible, as long as he helps around the house and does the things I ask. He's a great kid so I guess I got lucky!
7. Who has been the biggest influence on your life and why?
My son. He's helped me to become a better person on so many levels. I'm much more patient and I've learned to let a lot of things go that don't matter so I can focus on what does!
8. What do you consider to be your greatest achievement?
Definitely starting and growing a successful business from the ground up. I've been fortunate enough to run a busy commercial studio, teach and mentor other photographers, travel to teach workshops, and I've made a ton of friends all over Canada and the US.
9. Who do you find most interesting to follow on social media?
I'm not really very active on social media these days. I became so consumed with the newborn photography virtual world that I decided to take a step back and focus more on real life.
10. What's your best advice for expectant or new parents looking to book a portrait session?
Choose a photographer whose work you love and shows consistency. Don't book someone based on price alone. These are extremely important memories you'll have forever and won't get to redo if you're unhappy with the result. Also, be sure to book as soon as possible after you decide on the perfect photographer. Our schedules can fill up fast and we hate to have to turn people away.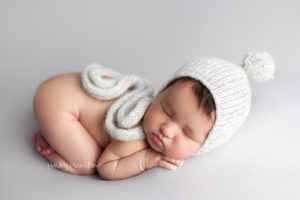 All photos by Hailey Hamilton
_____________________
Kirsten Clark is a high school English teacher, a reader, a writer, a runner, a podcast junkie, a lover of good food, and, most importantly, a mom. She lives in Beaverlodge with her husband and son, a curious and energetic toddler, who keeps his parents on their toes!  Connect with her on Instagram @kirstenlanae , and at thefaucet.net, where she blogs every Monday, no matter what.