The Little Warriors Be Brave Ranch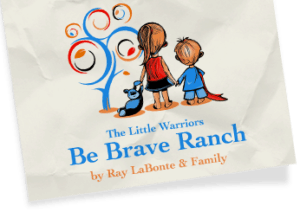 It's a heavy topic. I know. But with 1 in 3 girls and 1 in 6 boys experiencing an unwanted sexual act in our province, it's something that's all to real. The Be Brave Ranch is a facility around the Edmonton region that help victims of this sexual abuse and I recently was able to tour the facility. Let me share some of the amazing work they are doing with you.
Little Warriors is a national program that is committed to the awareness, prevention and treatment of child sexual abuse. They offer Prevention Workshops that any and all are encourage to take, all across the country.
Little Warriors created the Be Brave Ranch as a safe place to facilitate healing for these youth aged 8-12. The take in children from all over the country and help them through a year round program. They start first with a month at the facility. Staying in a safe place that has been created specifically for their healing with experienced and well educated facilitators. After the month at the Ranch they spend the next 11 months between home and the ranch back and forth as they integrate back into their lives.
Here is a bit of the help they get.
Group therapy in rooms with soft plushy toys, safe spaces to be alone, while remaining part of the group, toys, puzzles and sensory items.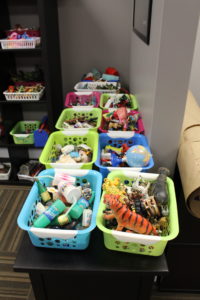 Art Therapy. Through creating art, some children are better able to press themselves. While there we got to see a beautiful tree where children hung little notes of the things and people they are grateful for. We also got to see a beautiful set of wings they children help create that the get their picture taken with when they graduate from the facility.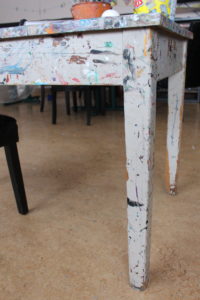 For purposes of keeping identities confidential I cannot show you this art work , but they were truly beautiful.
Music Therapy. A whole room dedicated for play through music. Singing inspiring songs together, playing drums or simply listening to their peers.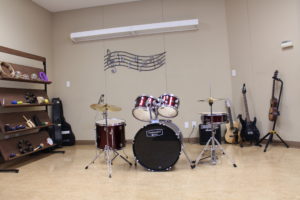 In addition there is special rooms such as the yoga room, where kids can choose not to participate or to try if they'd like. There is a special room called the Aboriginal Room, where they have a visiting elder talk with and share spiritual practices with the children. The room however is meant for any spiritual guidance and acceptance.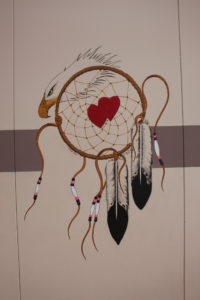 There is also time for play. Play in the large gym, the house sized playhouse in the yard, the playroom, dress up night at the movie theatre and so much more. Allowing these young victims to connect to their childhood.
They also have two special rooms. One where people from all over have made and donated blankets and sent them in with letters of love. Each child gets a letter and a blanket as they arrive. In addition they have a magic room filled with toys, which each child also gets a toy to be their own.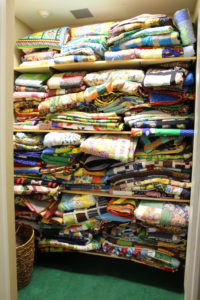 In a separate cabin from where the therapies and play happen are safe rooms, each child getting their own and they are checked on every hour by staff!
This place is so magical and healing all at the same time. I feel honoured and lucky to have bee able to tour.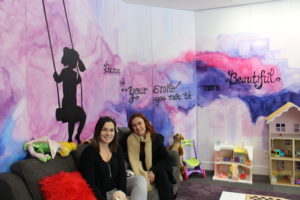 Because these therapies and program is so new, they haven't been able to receive any government funding. They are in the process of it all to get this funding, but currently the whole place is run all by donation. Donation of generous companies and individuals.
Please help support this wonderful facility any way you can. Check out my 5 Ways To Help Charities That Aren't Donating Money post for some ideas, if financially it's not in your budget. Our check out the website of ways you can help or items they are looking for on their wishlist. In addition there is a Yoga Fundraiser happening December 10th in support of Little Warriors and The Be Brave Ranch.
If you know of someone needing the support of the Little Warriors Be Brave Ranch, please APPLY HERE
Thanks for reading and supporting.