Spring Break Library Fun
It's the Friday before Spring Break and some of us (maybe less organized parents) are scrambling to figure out how to entertain our kids for the week off!
I know there are a lot of wonderful camps, (which are likely full) or sometimes it's just not in our budgets to take them. Luckily for us, the Edmonton Public Library has FREE programs running and they are pretty fun.
Earlier this week we checked out the Riverbend location for Lego At The Library. It was actually pretty neat since A) I didn't have to find Lego all over my house and B) the kids started building and playing with other kids and some of the stuff they came up with was better that I could have imagined.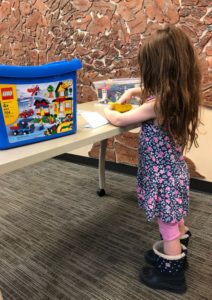 These programs run pretty regularly but during Spring Break there are even more programs. Some are in house run, such as the Lego being put out and some are even having outside people come in and demonstrate, like magicians!
So DON'T FRET if you haven't made Spring Break plans yet. Or if you are more of the "let's see what happens type". You can check out all the events, by location on the Edmonton Public Library Website
I really like that you can search by location, but also when you pull up a program it tells you what age range it's good for and the type of learning involved like Science, Music or Computers etc.
Additionally, if your kids are a little bit older (or in my case have been into the Library SEVERAL times, I feel comfortable allowing them to play in the program or check out the on location computers to play with while I browse and read some books for myself. We have spent hours at the Library at a time.
I even wrote a blog post on Taking My daughters on Dates and that we went to the Library and had a treat afterwards. Seriously the Library is one of our favorite places.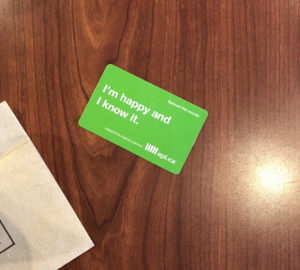 Will you be checking out the Library? What are some of you favourite sources of Free Fun?