This week I got to go to Quebec on an amazing holiday with Chevrolet Canada. It was everything a solo trip should be. Carefree, I got to meet some amazing people, and I ate all the food.
We got to leisurely drive the new Chevrolet Blazer through rural Quebec and participate in traditional activities like making paper while learning more about the history of the region. The new Blazer looks amazing with it's bold exterior, the technology is state of the art (the navigation got us out of a jam when the road we needed to be on was covered in fallen trees because of a storm), and even the base model was so well equipped. Plus it was a lot of fun to drive!
While I was gone for the 5 days I didn't worry about the kids once because guess what? Dads are parents too.
They are not babysitting.
They know they have to feed the kids every day.
They know that they have to get them to school and that they need to be fully clothed.
They know there are music classes, sports, and other activities to get them too.
They know all of these things.
They just may not do things the same way as us as mothers so we worry. We set them up for disaster by micro managing from afar. We call and check in because we miss our babies and we ask if they have been eating ok? How are their poops? Are they reading enough? Is the homework done? What has screen time been like? How many times a day are they hearing words of encouragement?
I'm not kidding. I have heard all of these conversations from Moms away from their kids. Especially the poop thing. Why as Mother's are we so invested in another humans poop? But that's a whole other blog post.
Now during these five days away did the boys eat a vegetable every meal? Probably not. But my husband works full time and the boys are in the thick of baseball and lacrosse right now so meals, even when I am home, are a little off these past couple of weeks. Did they wear what I think they should have worn to school every day? Again probably not but dealing with a picky 7 year old that hates buttons on his pants means picking your battles. Did they get some extra screen time? Probably. But my husband knows how obsessed our 10 year old is with Pokemon right now so they had a boys night and went to see the new movie even though it was a school night. But guess what was the first thing the boys wanted to talk to me about was? How cool Dad is that he took them to a movie on a school night. They are creating these memories and spending time together while I am away.
Of course I helped as much as I could before I left by stocking up on groceries so he wouldn't have to do that on top of everything else in their busy week. I made sure the laundry was done and bathrooms were clean. I made lunches for the first day I was gone the night before to make their morning easier. Little things to help out.
But I didn't worry. It was 5 days. He is an amazing Dad and the boys love when they get one on one time with him. I came back home late this weekend, hung out with the kids for a bit because they stayed up to see me and sent them to bed after hearing all about the cool things they did with Dad. We put them to bed then I sat and enjoyed a cocktail my husband made me and listened to his stories about how cool a crock-pot was to use while I was gone.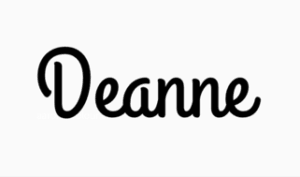 Deanne Ferguson is the owner of Box Social Event Planning. When she is not planning fun, family, friendly events she is finding the yummiest food for the Edmonton Home and Garden Show Food Stage. She loves her #cocktailMonday dates with her husband and chasing around her two boys. You can find her at @DeanneFerguson on Instagram and @BoxSocialYEG on Twitter. Deanne was invited by Chevrolet Canada to participate in this event. All opinions however are her own.