I know, I know….. this is an ALBERTA based website, so why am I going on about Newfoundland???? Well, I always knew that Alberta and Newfoundland had a connection…..hello Oil Sands! But, I didn't really understand the depth of it until I visited the province this summer. So many people on my personal social media (who live in Alberta) reached out to me to tell me about their hometowns in Newfoundland- I had no idea I knew that many people who were from there! As we met people on our trip it became very clear that almost everyone who lives on this stunning island in the Atlantic has a loved one (or many) in Alberta. It is undeniable- these two provinces that are so very far away from one another, and so vastly different- hold a very special connection for many of us.
Reasons to Love Newfoundland: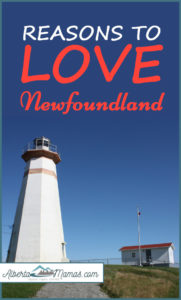 The Views
Seriously, this province is stunning. Much of the developed areas surround harbours which means you are usually very close to the sea. Lush forests, rolling hills covered in green, sea cliffs, caves, wildflowers and so much more! Some of the most amazing views we saw on our travels were at Cape Spear, Signal Hill & Cape St. Mary's.
The Beaches
If you are looking for an unspoiled, natural beach, Newfoundland is it. From dark fine sand that warms your toes after a dip in the cold clear water to smooth rocks perfect for beach combing there is no shortage of beaches in this province. Tip: find one that has a river opening and swim where the fresh water and sea water meet, it'll be the warmest. We loved Gooseberry Cove Provincial Park & Point Lance for wave jumping and Salmon Cove for calm water and amazing scenery!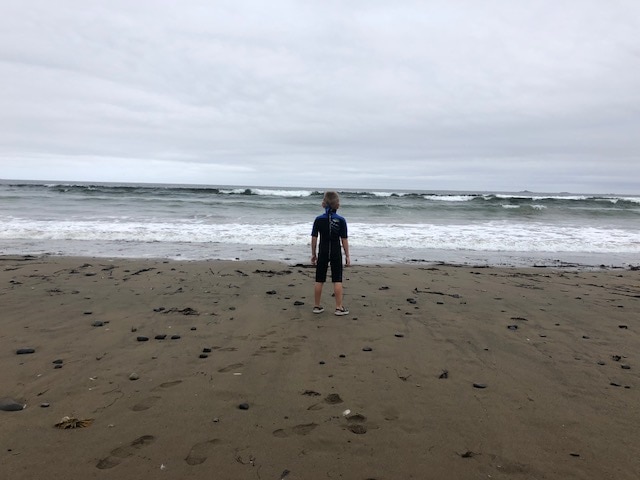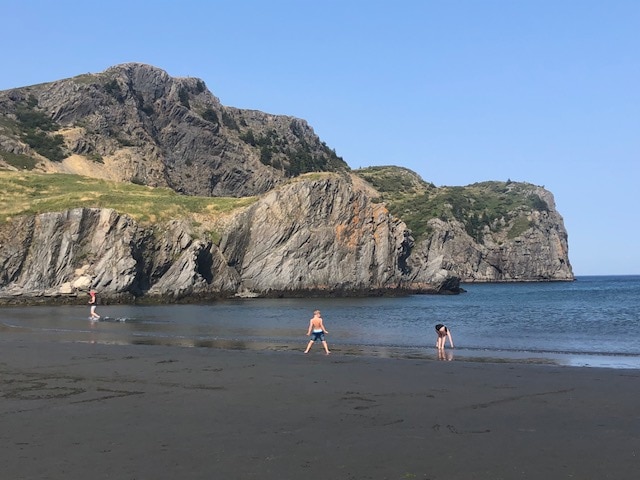 The People
The people of Newfoundland are truly friendly and helpful people. They are resilient, understand crappy weather, and have a fond love for their province and its history. Many of them have lived on "The Rock" for generations. It can take a while to understand some of the sayings locals use, but once you catch on you might start using them too! Don't be afraid to ask a native Newfoundlander what something means either, they are usually more than happy to explain.
The Homes
If you are into real estate, like I am, you will fall in love with the houses in Newfoundland. Many houses are painted bright colours (check out Jelly Bean Row). This was traditionally so that fishermen could see their property from the water. There are a ton of historic homes, salt box style houses and even some that appear to be build right into the rocks!
The Vibe
Newfoundland is a casual place to be. Seriously, you can leave the heels at home. Even in busy St. John's, you will feel the down to earth and unpretentious vibe. It is magical. Whether you are looking for an upscale, yet comfortable dining experience, to a charming country inn by the sea, to a RV resort in the middle of the island you will find your place.
The Food
Fresh fish and seafood. Need I say more? For a land locked Albertan, this is paradise. Cod is the specialty here and you can get it every which way…fried, steamed, salted, cod tongues, cod cheeks, cod nuggets, cod cakes, the list goes on! You will also find some of the best lobster and crab, not to mention halibut, trout and salmon. Not a seafood fan? Sorry to hear this. Ummmm, they have fries and gravy. Or, you could try a traditional Jigg's Dinner being served up at many family homes and restaurants on Sundays. There's some pretty awesome microbreweries too!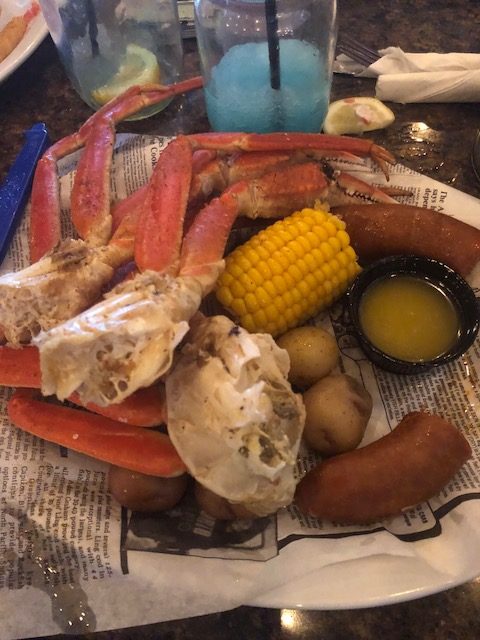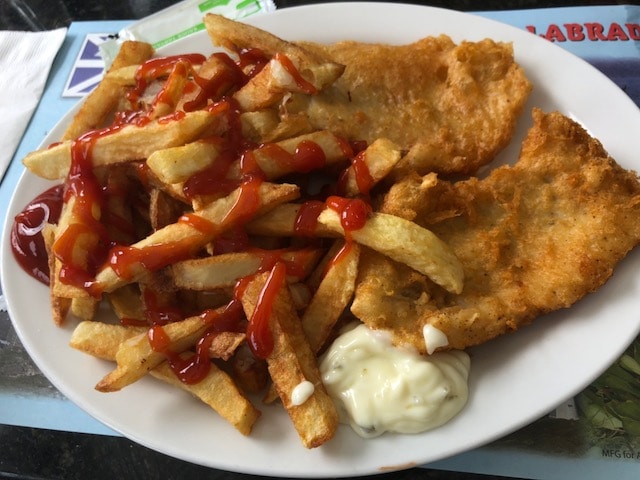 The History
I've heard so many people talk about how Canada is too young to have a lot of history….. wrong! There is SO much to learn about Canadian history in Newfoundland. Check out the Colony of Avalon at Ferryland for some of the most incredible archeological exhibits I have seen, learn the sad story about the extinction of the Beothuk people, explore the history of the Basque people at Castle Hill, dive into the archives and exhibits at The Rooms in St. John's or wander around an incredibly beautiful and old cemetery (you can find them everywhere). I could not stop inhaling bits of history; everywhere I went there was a story to be told.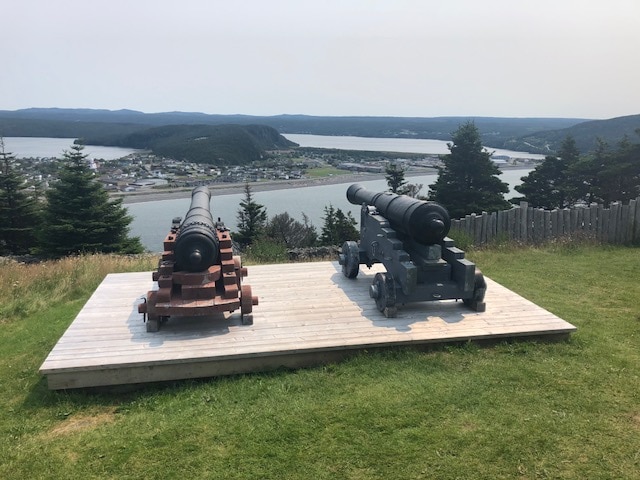 The Wildlife
Because Newfoundland is an island, the wildlife situation is somewhat unique. There are black bears, caribou, foxes (we saw one from 10 feet away), a large population of moose as well as marine life like whales, seals, puffins and even dolphins! It felt awesome walking around isolated forested trails with no concern of big predators like cougars, wolves or grizzly bears (yes, this is a legit fear!).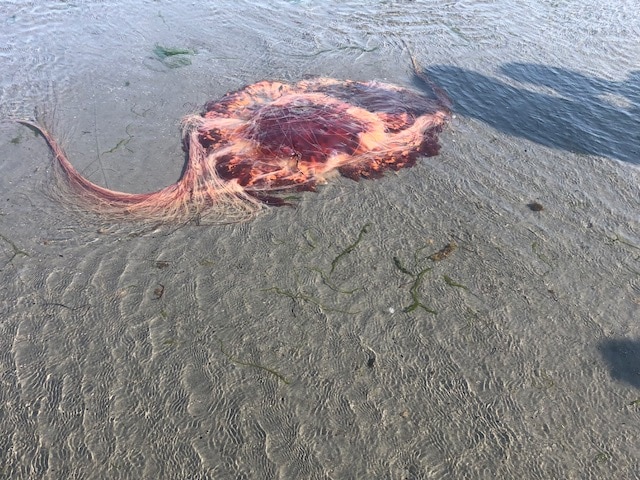 Tell us, do you have a connection to Newfoundland? Have you been?
Yours in Travel & Adventure,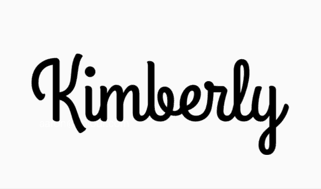 Kim Ouellette is a wife and mom to a 5 year old who lives in Edmonton, Alberta. She is passionate about travel and creating experiences with her family and friends, both throughout Alberta and beyond. You can find her on Instagram at @kimouelletteyeg.