My daughter came home from school this week and let me know she had been wanting to research giraffes but ran out of time during the school day. She was REALLY sad, so I suggested she do it over the summer, that we could get some books from the library and have some fun with it. She got very excited and asked if she could research a bunch of different animals over the summer. The gears started turning – this could be something to help keep her busy!
I'm a work at home mom so it's always nice for me to find projects for them to do, especially since we are having a home bound summer. Perhaps the odd camping trip but both my husband and I have recently taken on new jobs so there's no vacation time – this can totally help us survive summer vacation while working from home.
The summer is supposed to be for fun, but adding a little learning in there is a good thing – and learning can be fun! I started by creating a page that we can use to start each of our little projects and help guide her. I glued the page into a sketch book from the dollar store, leaving a few of the following pages blank for her final part of the project.
We'll choose some subjects, and then go on our local library's website to put some books on hold, planning a few weeks ahead. I also let her know that she could look information up online with my supervision. Both of which will help her figure out her fun facts and then she can chose one or two of the exercises for the following page. Google has a plethora of printable word searches and colouring pages!
Download the PDF version.
Her first subject chosen was hummingbirds, second is giraffes, and who knows what will grab her imagination next. It means lots of trips to the library, reading, writing, and drawing, but, best of all, she's excited to explore and learn!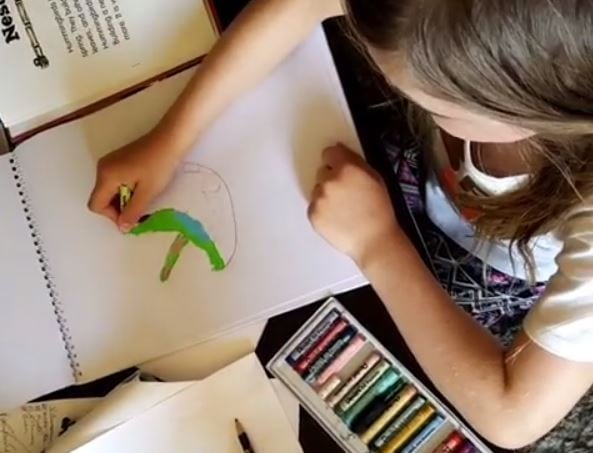 Looking for more summer projects? How about managing all that artwork and childhood memorabilia or setting the kids loose with some homemade paint?