Choosing activities for your children can not only be overwhelming but frustrating as well. There are SO many options out there now. And when your child is young it is impossible to tell what they're interested in besides listening to Baby Shark on repeat and asking to watch Paw Patrol for the 10000000000000th time.
Throughout my years of planning events for kids where each month I have 3-5 different groups showcasing their children's programs I have learnt a lot. I can usually tell within 10 minutes of watching a child whether the program is a good fit or not. And no that doesn't mean the kid always jump right in and participate. Some kids need time and after having my own shy kid I get it. I've summed up my experiences over the past 6 years plus participating in numerous programs with my own kids (8&11) to give you the top things you should look for before signing up for any program. Spoiler – Cost of the program ranks very very low on the priority list.
What You Should Look For When Choosing Activities For Your Child:
Your own schedule – I know. You're signing up your child for a super fun, exciting new experience so it should be all about them right? Nope. It's still all about you. Especially for kids 5 and under not in school/daycare yet. YOU are the one driving them to class. YOU are the one who has to deal with missed naps if the program runs during nap time. YOU are the one deciding if it is worth driving 45 minutes to get to a certain school of music. So YOU have to choose a program that works with your schedule. Trust me. Take advantage now because as they get older you no longer get to choose when their soccer games are or when their piano recital is. So take advantage of this time to fit the activities around what you want. Maybe you want motivation to get out of the house so you find a morning class. Maybe mornings are spent at home so you find something in the afternoon. Or maybe because of work you want to find something the whole family does on Saturdays. Take this moment in your parenting life to choose what works for your family schedule.
Frequency – Until you know you are raising the next Picasso where they just want to paint forever; try to avoid signing up for a class/session that lasts more than 8-12 weeks. This gives you enough time to fully enjoy the class and your child gets to feel comfortable in the space. It also leaves you the chance to choose something else after that session ends, sign up for the next level/different type of class (especially for art, music, swimming lessons etc you may want to switch the type of class but stick with the activity) or take a break for a couple of weeks before committing to something else.
Meet the teacher that will ACTUALLY be teaching/coaching your child – I don't know how many times I've heard "We looked online and it seemed like a great program on paper" or "we met the owner of the studio and they were great but our teacher wasn't so good". The owner will always be on their A game when you're signing up for a class. Their business is their baby and they want it to be successful so of course they want you to sign up. But who is really teaching your child? Ask these questions and try to meet them before committing to a class.
Does the priority of the class match your expectations – Is play based learning important to you? Or do you want more schedules and structure? Do you want your child to learn a new skill each week? Or become proficient in one thing before moving on? We each have our own parenting philosophy and I am not here to tell you which is right or wrong but if you feel very strongly one way or another make sure to check with the instructor before signing up your child. It will save your frustrations later when it didn't turn out like you expected.
Cost – Just because a program is expensive doesn't mean it's the best fit but on the flip side don't discount a program just because it is cheap or even free. Some of my kid's favourite programs were library programs or cheaper community ran classes. Do your research and go into things with an open mind. If you are considering a program that costs more ask why. Is the teacher specifically trained in their area of expertise bringing a lot of value to that program? Will your child leave each session with a completed art project? Find out where your money is going so you can make an informed decision.
Do a trial class if you can – Watch your child during a trial class. Even if they are sitting on your lap the whole time are they watching the teacher? Do they seem intrigued by what's going on? Do they talk about it on the drive home or the next day? If they do any of these chances are you've found a good fit. And remember especially for shy kids they may not participate at all at first but don't pull them out of the program right away. Give it time. And even if you think they are getting absolutely nothing out of it they may surprise you. I thought music classes were a complete waste of time for one of my kids. He never participated or showed any interest in class. But after the session was done he would come home and sing all the songs, do all the actions, and could do all the beats they learned. He just wanted to do it on his own terms at home. So even though he sat on my lap for three sessions in a row staring at the teacher with a scowl on his face, he still learnt something and it was worth going.
In the end no matter the program you choose it can be a great bonding time for you and your child. I just hope these tips help make it the best experience possible.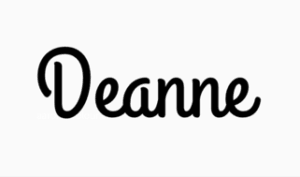 Deanne Ferguson is the owner of Box Social Event Planning. When she is not planning fun, family, friendly events she is finding the yummiest food for the Edmonton Home and Garden Show Food Stage. She loves her #cocktailMonday dates with her husband and chasing around her two boys. You can find her at @DeanneFerguson on Instagram and @BoxSocialYEG on Twitter.