Albertan winters are not for the faint of heart. It is dark, it is long, it is cold. But are you really an Albertan if you haven't said at least one of these to your kids?
You Know You're an Alberta Parent Surviving Winter When:
You say to the kids "You can wear your Spring coat today but tomorrow you will need a winter coat, mitts, neckwarmer, toque, and boots."
It takes longer to warm the car up than it does to actually drive them to school.
When mitts go on sale at Superstore mid-season you stock up because you know half of what you bought in October is already lost.
You have multiple sizes of snowsuits and boots sitting in the basement because the kids grow out of theirs multiple times a year.
You have stopped to watch the snow sparkle when there is a full moon.
You "rock, paper, scissors" who has to take the dog for a walk every night.
Once you spend 20 minutes bundling up to walk the dog you step outside, the dog does it's business and runs back in because it's even too cold for them.
You have sat in your car giving yourself a pep talk before you have to get out, get the stroller, put the bucket seat into the stroller, push the stroller across the parking lot (not plowed of course), just to get milk.
You have stopped everything to catch snowflakes on your tongue with the kids.
You reached the bottom of the tobogganing hill only to look at your kids' face completely covered in snow from it being thrown up in their face as you tear down the hill.
You've told the kids "It's only -20 school doesn't get cancelled until it's way colder. Get up and get ready for school!"
You've scraped the windshield with a debit card because even though you own multiple snow brushes you never seem to have one handy.
You've googled "How to move to a tropical island" but know you will never actually leave because winter in Alberta is actually pretty awesome. Most days.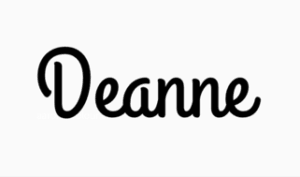 Deanne Ferguson is the owner of Box Social Event Planning. When she is not planning fun, family, friendly events she is finding the yummiest food for the Edmonton Home and Garden Show Food Stage. She loves her #cocktailsMonday dates with her husband and chasing around her two boys. You can find her at @DeanneFerguson on Instagram and @BoxSocialYEG on Twitter.