By Karol K Yeung
Do you love food, but your kids are picky?
I admit, my eight-year-old boy, who is an only child – raised by a single parent & grandparents intermingled family, can make eating out challenging. He does not pay attention to his food, savouring all the unique flavours and spices that our culture and surroundings provide us, in our ethnically diverse food scene. He only eats a few major "food groups": specific meat, carbohydrates, and broccoli/spinach (negotiated upon screen time). He will eat Dim Sum, sweet salted egg yolk buns that are rarely found at many restaurants (as not all Dim Sum/Yum Cha places are created equal). Rice rolls and if you're lucky a piece of meat of some sort, sticky rice (ultimate favourite) and maybe crispy noodles if the mood strikes. In Calgary, I prefer Golden Central Restaurant, and T-Pot Chinese Bistro for morning eats.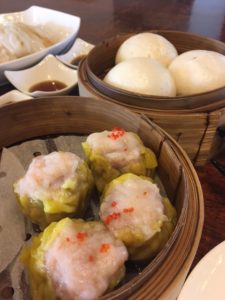 We were recently invited to try out Street Eatery a take on Urban Street Food. They have created a compilation menu consisting of Asian, South American, Street Food worthy Cuisine. They specialize in creativity decked out Milkshakes to make the heart pitter-patter; of every child, of any age. Check out the Berry (mixed berry shake) and the Sweet and Salty (salted caramel & peanut butter shake) . I was impressed with my son's chicken fingers and fries (another kid staple) too! The hand-cut fries were amazing. If you want to keep your kids and yourself happy, find the equilibrium, explore together, make memories. Happy Eating!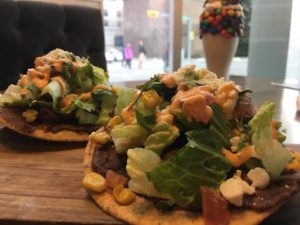 Mom Karol and son, Hayden, reside in Calgary, Alberta. They are food enthusiasts & explorers! You can follow their adventures on Instagram.