28 things to buy at the Dollar Store next time you are there: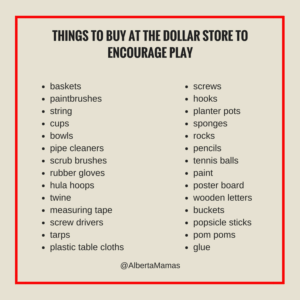 In our backyard we leave a basket (basket not bucket so it has holes in it and drains when it rains so you don't have to bring it inside) full of loose parts play. The kids can play with anything inside and everytime I go to the dollar store I grab a few more things to add to it. Above is the list of standard things that are put in.
The most important part of this is to let them lead! Don't tell them how to use the items in the basket. Let them explore and play while you sit and finish that coffee while it's still hot. You deserve it!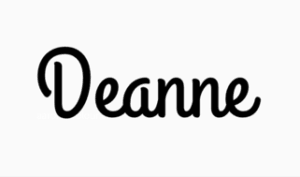 Deanne Ferguson is the owner of Box Social Event Planning. When she is not planning fun, family, friendly events she is finding the yummiest food for the Edmonton Home and Garden Show Food Stage. She loves her #cocktailsMonday dates with her husband and chasing around her two boys. You can find her at @DeanneFerguson on Instagram and @BoxSocialYEG on Twitter