It's no secret, we like the Calgary Zoo! We've written about it a few times, each with new information, because the place is just plain awesome. My husband, kiddo and I headed to the zoo last week and spent 5 solid hours traversing one of Calgary's most popular family destinations. We think there's a million reasons why you would want to visit the zoo, but here's my top must sees.
5 Must Sees at The Calgary Zoo
1- Panda Passage
This was the main motivator for this particular trip. The Panda exhibit opened last summer and it was sheer pandAmonium! (See what I did there?) Things have calmed down a bit, for now, and we enjoyed unlimited time with these massive, fuzzy and adorable bears. There are 4 pandas in total. 2 were solidly sleeping the afternoon and we didn't see the 3rd. This was completely made up by the adult male panda, Da Mao, who is pictured below!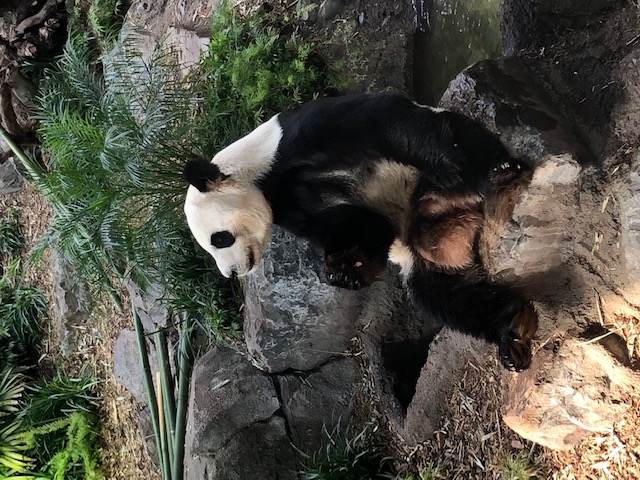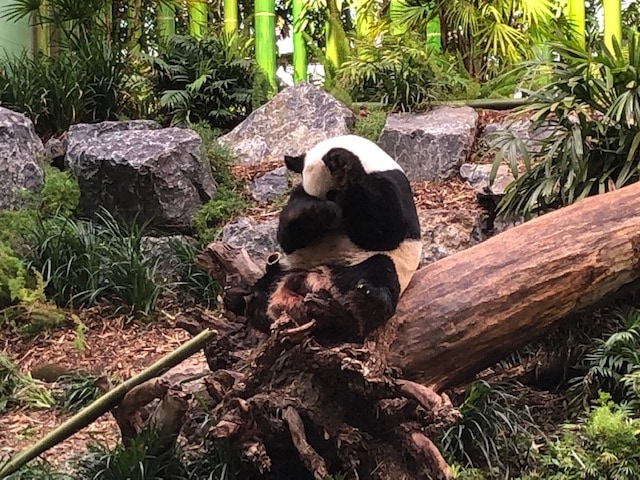 2- Penguin Plunge
It's the first thing you'll see when you enter the Calgary Zoo. We like to visit it when we enter and then again before we leave because the penguins are amazing to watch. During our visit there were 2 very active juveniles who were the life of the party, diving, splashing and watching our every move.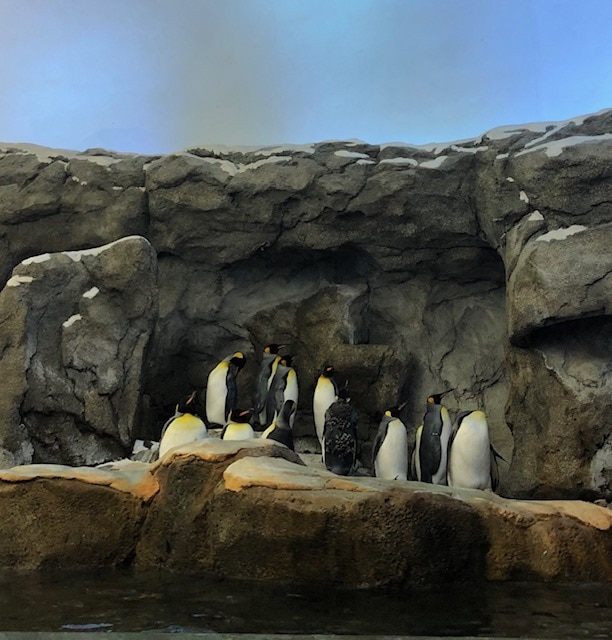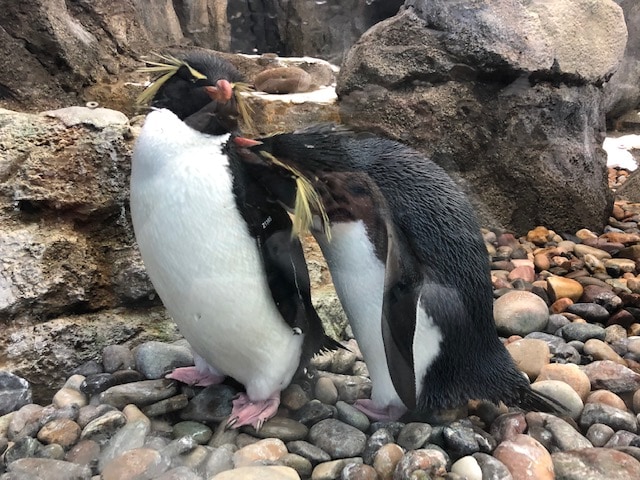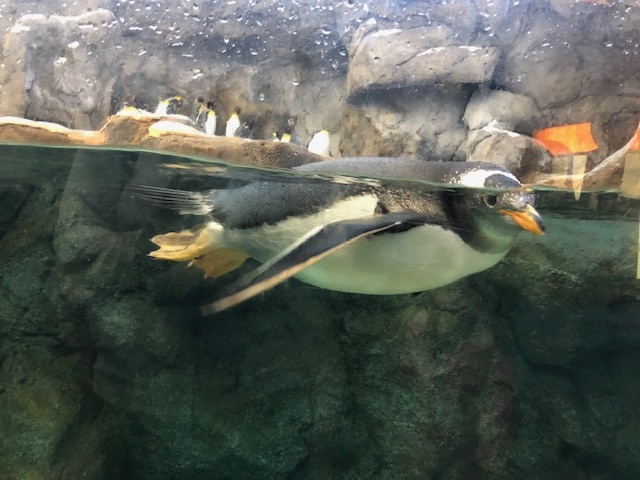 3- Land of Lemurs
This opened last summer and it is Canada's first immersive lemur experience. Anyone who has watched lemurs before knows how entertaining, energetic and adorable these guys are to both children and adults. Lemurs also happen to be one of the world's most endangered primates, so there is a conservationist effort attached to this exhibit. My heart was saddened when I realized the Land of Lemurs was closed for the season, but it should be opening again soon for spring and summer. For now, you can enjoy the lemurs in their indoor winter habitat that looks oh so cozy.
4- River Otters
Sometimes, if pressed for time or dealing with a grouchy overtired child, we skip the Canadian Wilds section. I am SO glad we didn't this time! Inside a beautiful log cabin,  the Cequel Energy Lodge, you will find Kate. Kate is a 2 year old river otter with boundless energy and a very interactive personality. We had to tear my son away from the lodge at the end of the day. Kate will swim along when you walk past the glass, twirl down to the bottom and even seemed to be playing a pee-a-boo game with us!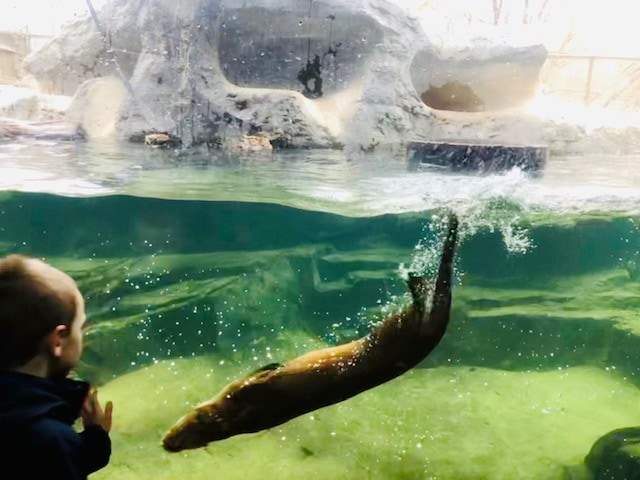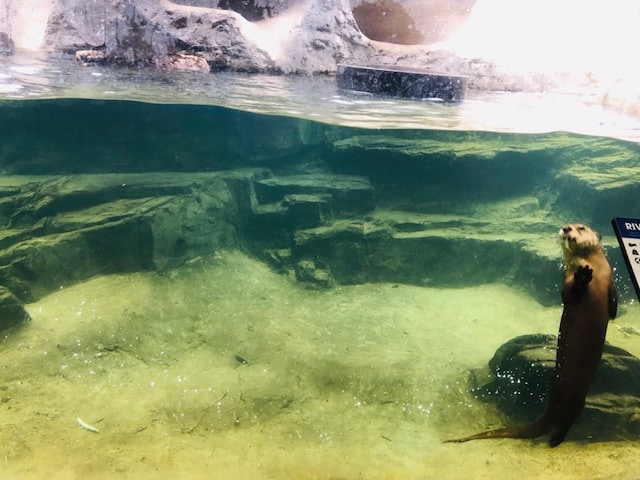 5- Gorillas
Ever since I can remember the gorillas have been my favourite animal to watch. I could sit for hours and observe the antics and behaviours of these beautiful, intelligent beasts. I had not yet met the newest member of the troop, 3 year old Kimani, so I was pumped that she was outside and playing when we arrived. I spent about an hour with these gorillas (yes, my husband and child left me there so I could visit them in silence) and watched in total awe as they played with fabric over their heads, scratched into a rock with a stick, picked their noses and made nests with dried grass/hay. The most spectacular moment that we will not soon forget were the snuggles and communication between Kimani and her mama.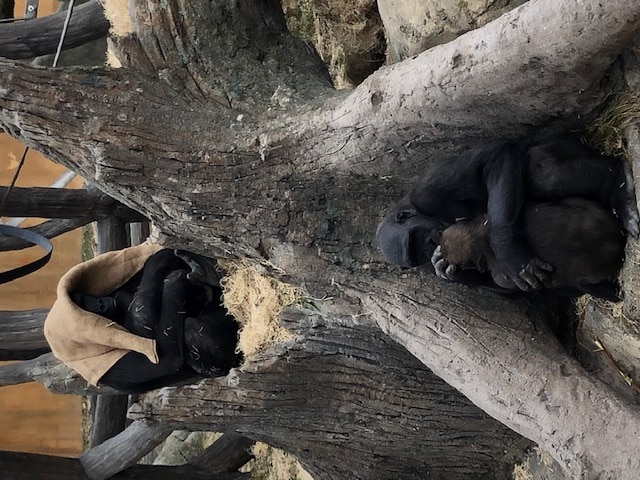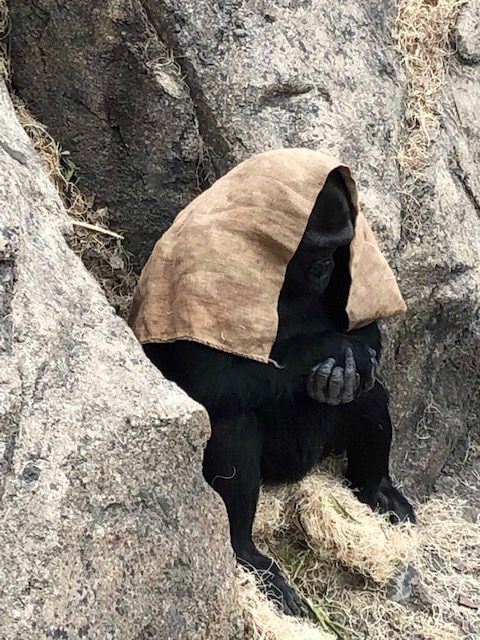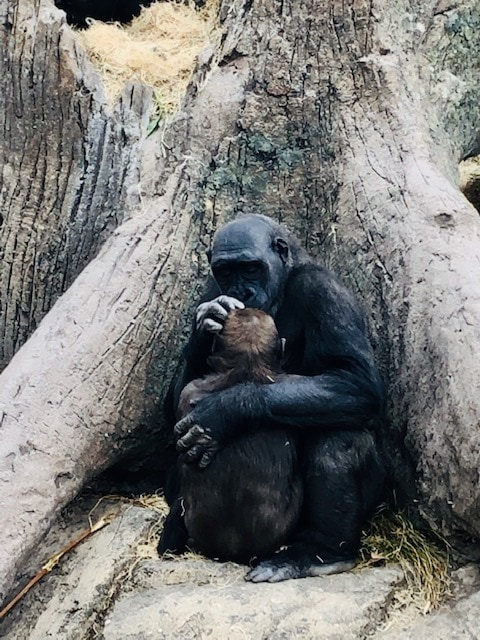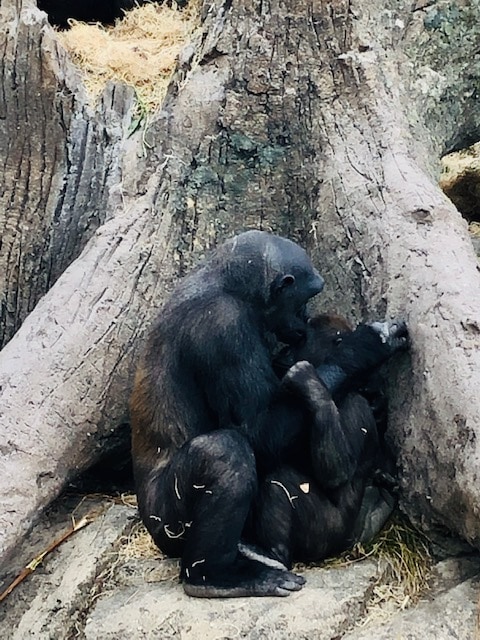 What's your favourite animal to visit at the Calgary Zoo? If you are planning an upcoming trip, you'll also want to check out our Calgary Zoo Tips post as well as more information on the Panda Passage.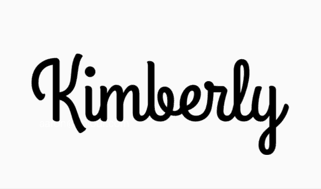 Kim Ouellette is a Co-Founder of Alberta Mamas and an Edmonton Realtor with Schmidt Realty Group. She is a wife, mom, daughter, friend and adventure seeker who loves to explore Alberta and beyond. Connect with her at kim@weselledmonton.com