You'll look like the cool mom when you serve cookies for breakfast. Just don't tell the kids they are actually really healthy! The best part about these banana oat breakfast cookies? There are only two steps, one bowl and one spoon needed, AND they freeze really well. It's basically the unicorn of healthy cookies.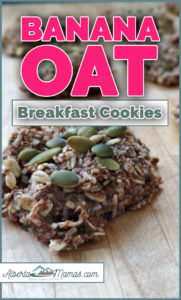 Banana Oat Breakfast Cookie Recipe
Ingredients:
1 1/2 cups oatmeal
2 ripe bananas mashed
1 cup apple sauce
1/3 cup raisins/craisins/chocolate chips (whatever you have on hand!)
1/4 cup of your favourite nuts. If you want to make them school safe use pumpkin seeds like in the ones pictured below
1 tsp vanilla
1 tsp cinnamon
Step 1 – Mix all the ingredients together in a bowl and let sit for 10 minutes.
Step 2 – Spoon onto a parchment covered baking sheet (they won't spread so cram as many as you can on there without letting them touch.) and bake for 20-25 minutes at 350.
That's it!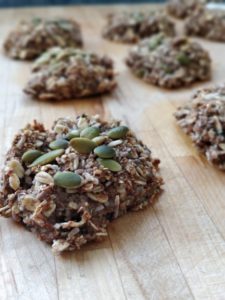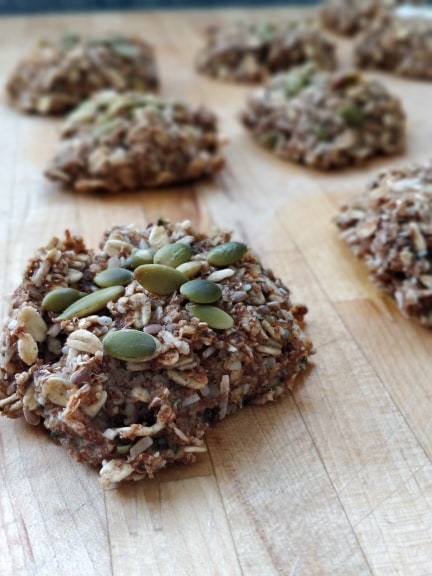 This is very adaptable so feel free to add chopped dried fruit, drizzle with chocolate, a tablespoon of hot chocolate mix, flaked coconut (as seen in the photo) or add more seeds and nuts. You can also easily add in hemp hearts, chia seeds or flax to give them an extra punch of nutrition. If the batter is too dry and won't stick just slowly add more apple sauce or mashed banana.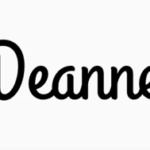 Deanne Ferguson is the owner of Box Social Event Planning. When she is not planning fun, family, friendly events she is finding the yummiest food for the Edmonton Home and Garden Show Food Stage. She loves her #cocktailMonday dates with her husband and chasing around her two boys. You can find her at @DeanneFerguson on Instagram and @BoxSocialYEG on Twitter.