By Karol K Yeung
The Calgary Stampede, the Greatest Outdoor Show on Earth, a good time to be had for all!  It can be crowded, overwhelming, and expensive, but it doesn't need to be this way. Decide on your top five things you want to see and do! Then you can avoid some meltdowns and parental aggravation. My suggestion is to do a few outdoor attractions, then go inside for some shade; leave the Stampede grounds for lunch or dinner, and return refreshed from your break. You can check out the MAP to help you make your plan! 
Cost saving tip: Mini donuts and the midway food is great, but bring some things from home; remember to bring kids snacks, refillable water bottles, hats, and sunscreen!
There are a lot of big changes to the Stampede this year, including a new Parade route, and additional Value Days with free admission for the entire family! Plus extended times for entry, including free admission on Parade day, and a Canada 150 day.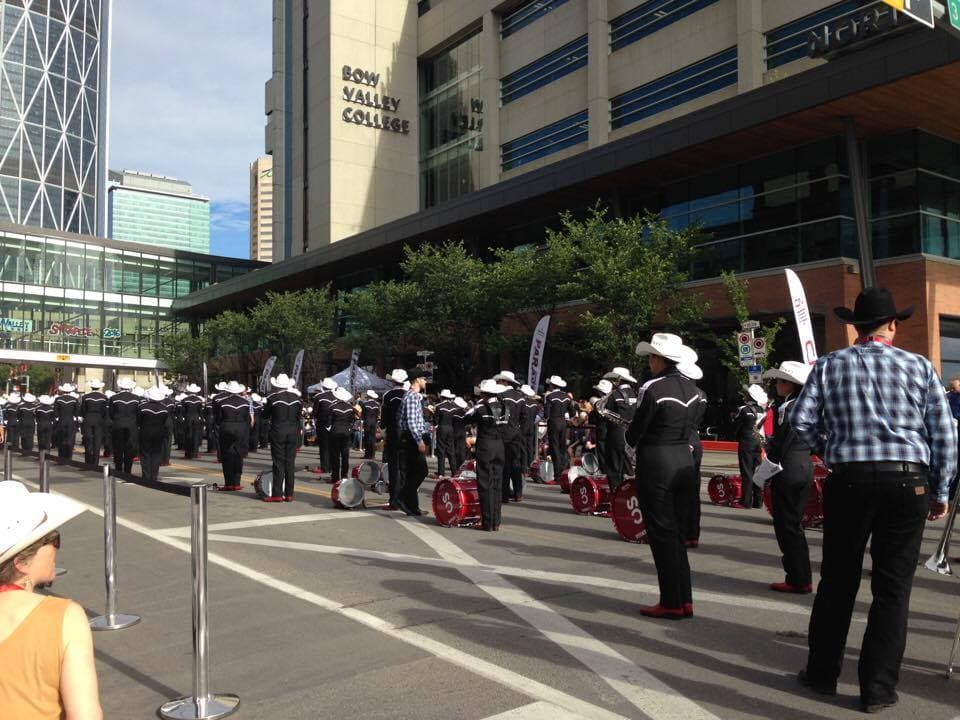 Here are some tips to get the most out of your Stampede when you're attending the show with your kids:
My kid's favourite area is the Canadian Armed Forces displays of our Army, Navy, & Air force. You can get into a tank, a ship, or a fighter jet, with Armed Forces personnel! This is always a highlight. Expect lineups as the kids will get one-on-one interaction with those who defend our great nation.  

There are high-flying stunts by extreme Motocross professionals at the Bell Adrenaline Ranch in the Stampede Corral. This year's show is called 

Light it Up!

 

by the Keith Sayers team, one of today's leaders in Motocross. Kids are definitely impressed with flying motorcycles, world-record setters and gold medalist riders defy gravity, fun for the parents too.

Wanting to get out of the heat and the bright Calgary sun? The kids will love the animals, learning, and hands-on interactive exhibits at the Agrium Agriculture Showcase. With sheep shearing, Canadian livestock on display, and educational exhibits from Alberta farmers, this newly built facility will be an area that will keep your kids entertained for hours.

Visit the BMO Kids' Zone to get a break from the crowds, let the kids play, and do kid-focused activities and crafts. Also catch some of their favourite characters like Dora the Explorer, Mike the Knight, or Spongebob. There are always many kid creations you get to take home with you as a souvenir of the fun time you had together as a family.

The highlight of the Stampede is always the Grandstand Show, you can catch the Chuckwagon races before the award-winning show. The Young Canadians – singers and dancers of all ages choreographed to music and celebrity performers – is a spectacle not to be missed, with nightly fireworks shooting from right behind the grand stage. Yes, this can be pricey, but if you get "Rush" tickets the day of, either seats or standing room area, it is an unforgettable show for young and old.
Kids who are having fun make for happy parents. Enjoy yourselves and have fun!
Note: Remember to get your kids tagged with your contact information by the ATCO Lost Kids team when you're on the grounds after entering the gate. This way you are ensured you can be reunited in case your child wanders off.
Tip: Try to catch a free Caravan Pancake Breakfast at multiple locations throughout Calgary all 10 days. How can you go wrong with free food and entertainment?
Mom Karol and son, Hayden, reside in Calgary, Alberta. They are food enthusiasts & explorers! You can follow their adventures on Instagram.