Camping prep can be super time consuming. Just off the top of my head there's packing enough clothes to suit Alberta's unpredictable weather, bedding, toys, pots and pans, bikes, air mattresses, drinks, ice, first aid supplies, and all the outdoorsy gear…. sometimes I feel like we take the entire house with us! Our first camping weekend of the year was easy peasy though, because we didn't have to worry about all the camping meals….. we tried Simply Supper meals for the entire weekend and it was fantastic!
What we LOVE about using Simply Supper Meals for Camping:
The Prep is Done for You: Everything is chopped, grated, cubed and ready to go. This makes getting ready for supper at a picnic table so so so much better. This also makes less dishes, enough said.
Grocery Shopping was a Breeze: I spent less than 15 minutes grabbing condiments, buns and a few fresh fruits and veggies at the store, grabbed the Simply Supper meals from the North End Edmonton location and shopping was DONE! Store all meals in your trailer or cabin fridge or freezer or (if its a short trip) most items would be fine in a good quality cooler.
Little to No Meal Planning: I just picked what we wanted to eat from a list of amazing summer inspired selections and added a few of our personal favourites here and there. No planning meeting to discuss the "what do you want to make when we camp this weekend" required. WINNING.
Perfect Portions: We love that the exact amount that you need for each meal is included. This way I don't have a big block of cheese taking up space in my tiny trailer fridge or an entire bag of buns that go bad in the sun when all I really need are 4. One of our families has 3 people so we used the 2-3 meal size. this was perfect for us and left us with no leftovers (not needed when camping). The other family has 5 people, so they used the 4-6 meal size.
Delicious Food: As a family we really try to eat healthy, homemade, whole foods. When we camp this often goes out the window. There's so many treats, snacks and fun (often high fat and prepackaged) things to eat while camping. With Simply Supper we ate yummy tasting food that was REAL food. For a list of what we tried, please see below.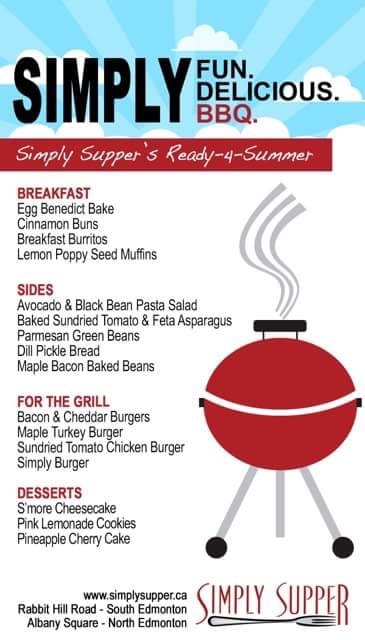 Here are some of the items we tested from the Simply Supper May & Ready 4 Summer Menu:
Breakfast Burritos: So easy and tasty. Eggs, seasonings, bacon and sausage, wrapped in tortillas with cheese! All we did was thaw the night before and then "bake" on the BBQ in the morning. I forgot to bring sour cream and salsa for this, but we didn't feel that it was needed at all.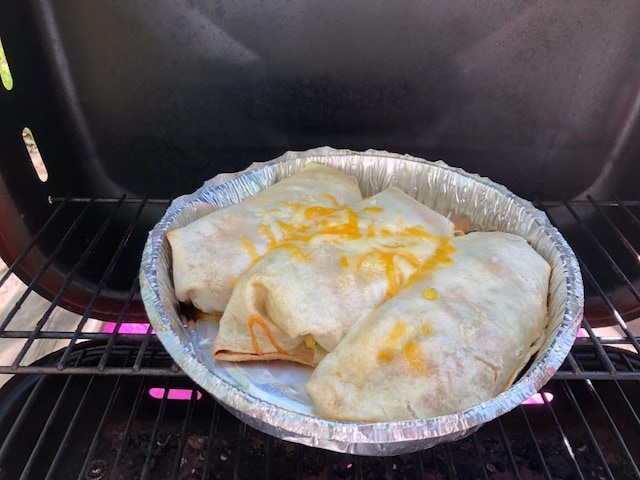 Dill Pickle Bread: It's a bread with actual pickles baked into it! This made a great a little snack and most of the kids loved it. Surprisingly, some of the people who don't usually like pickles couldn't get enough. This one I prebaked at home and warmed on the BBQ at the campsite.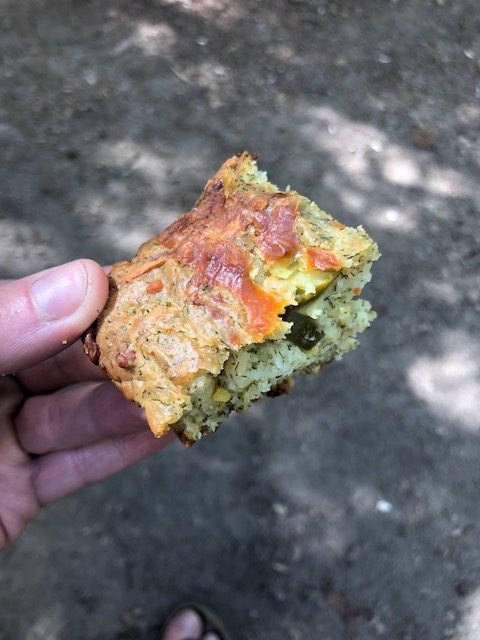 Maple Turkey Burgers & Simply Burgers: I am not a fan of premade burger patties from the grocery store, but there is no way I am hand making burgers at the campsite. This makes Simply Supper the prefect choice, they've done all the work for you and you get to enjoy a "real" burger. Cook from frozen on the BBQ.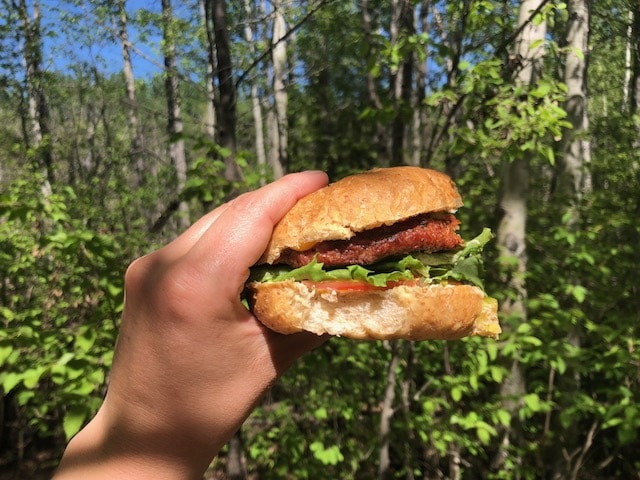 Parmesan Green Beans: This was a fresh and tasty side dish that we cooked over the fire in a frying pan!
S'more Cheesecake: The perfect sweet treat for around the campfire. There was enough for 8 adults to each enjoy a piece. No, we did NOT share with the kids! For this one all we had to do was take the container out of the freezer an hour before.
Honey Garlic Chicken Kabobs: Perfectly marinated and pre-cut chicken made this meal easy and healthy.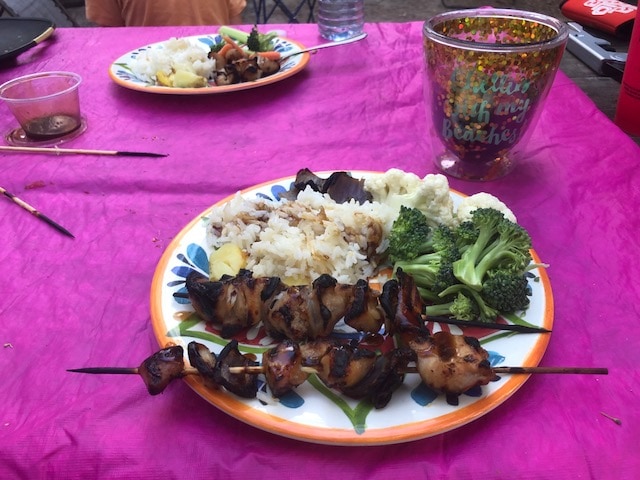 Philly Cheesesteak: This was one of our favourite meals. Again, marinated meat that was pre-cut, veggies pre-portioned, just the right amount of cheese and buns:) This was a great alternative to boring hot dogs!
Thanks Simply Supper for making our first camping trip of the year a success!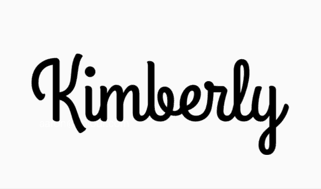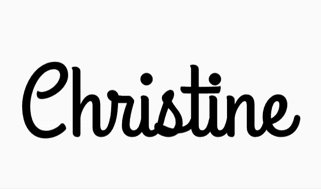 *In exchange for this post we were given meals from Simply Supper to test out while camping. We were MORE that happy to do so and all of our opinions are our own.