MMMMMMMM Peaches!
Peach season is here! I love peaches, especially when they are fresh right from B.C. I got a big bag of them in my Organic Box BC Best Bag and thought I would make a grilled peach recipe.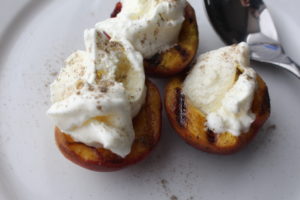 The recipe is super simple and so good topped with a cold vanilla ice cream while it's still warm. Mmmmmmmmm.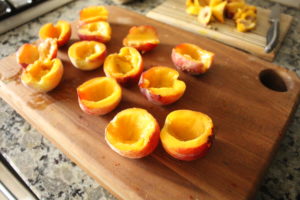 Ingredients
peaches, halved and pits removed
1 tbsp butter
1 tsp cardamom (cinnamon works well if you don't have cardamom)
optional but highly recommended vanilla ice cream.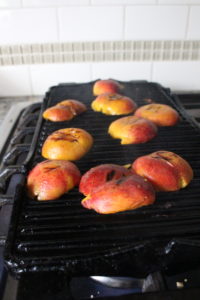 Make it
Heat up the grill to a medium temperature. You can use the bbq, I used the grill I have for my stove top.
Butter the peaches on both sides.
Cook peaches on both sides for about 2-4 minutes. Just to soften the peach a bit and start to caramelize.
Sprinkle the peaches with cardamom and top with ice cream!
Cardamom is a spice that's slightly sweet and aromatic. It's a great spice to be used in the summer because it creates a cooling effect on the body. It's related to ginger and can help with digestion as ginger can. It's known to help the body eliminate waste through the kidneys.
As an Organic Box ambassador the BC Best Bag was provided by provided by The Organic Box. Thank you!
You can get $20 off your first order from The Organic Box using the code ORGANICBUNCH20.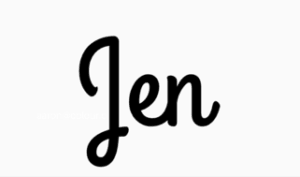 About the author