I don't when Corn Mazes became a thing but we are so glad they did! It seems like over the past couple of years Corn Mazes have been popping up everywhere. You can't go through the Fall season without visiting one with the kids so we've compiled a list of our favourite ones across the province!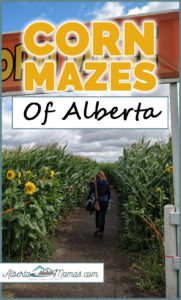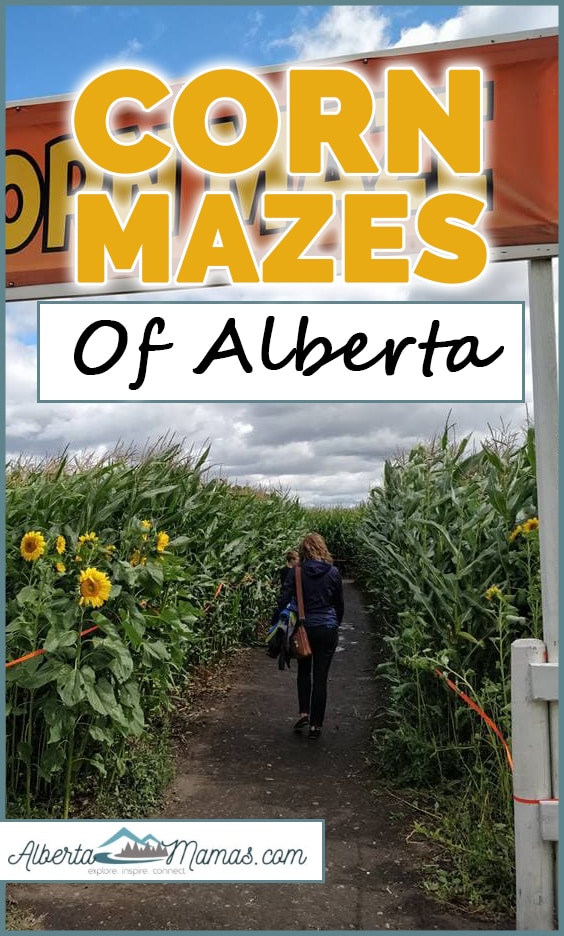 Corn Mazes of Alberta:
Calgary Corn Maze
With over over 13 acres of corn mazes, barnyard animals at the petting zoo, mini golf,  ropes course,  ziplines,  jumping pillows, a train, paintball shooting gallery, barnyard ball toss, pig races, and pumpkins; this Corn Maze will definitely entertain the whole family all day.
Cost: Adults (ages 18 to 64): $15.95+gst Youth (ages 3 to 17): $14.95+gst Seniors (ages 65+): $14.95+gst
Website: www.calgarycornmaze.com
Edmonton Corn Maze
What started as just a maze has turned into one of the most popular things for families in the Edmonton area to do. They've added jumping pillows, farm animals, pedal cars, potato cannons, tractor rides, a sunflower hide and seek area, and new this year a marketplace with local products such as honey, soaps, drinks and snacks.
Cost: General Admission: $12+gst Youth (ages5-11): $9+gst
Website: www.edmontoncornmaze.ca
Kraay Family Farm – Lacombe Corn Maze
This year is honouring the Canadian Finals Rodeo with it's CFR inspired maze. "In honour of the Canadian Finals Rodeo (CFR) inaugural appearance in Red Deer, the Kraay Family Farm is excited to announce that the 2018 corn maze design is CFR inspired. The maze covers over 15 acres and incorporates the Canadian Finals Rodeo logo featuring the fantastic saddle bronc, traditionally considered to be the "classic event" of the rodeo. In addition to the maze, the farm will incorporate the rodeo theme into the farm attractions and special events this year." You will definitely need all day to get through all the activities at this Lacombe Corn Maze!
Cost: Adventure Pass (day pass plus enough tokens to try every activity once) $19.05+gst Individual Day Pass (ages 3-64) 14.29+gst Seniors 13.33+gst
Website: www.kraayfamilyfarm.com 
Prairie Gardens & Adventure Farm – Bon Accord
This is one of the only mazes in the province with a mini maze (perfect for younger kids!) along with a regular 7 acre Mindbender Corn Maze. Just a short drive outside of Edmonton, Prairie Gardens & Adventure Farm has straw bale mazes, farm animals, tractor & wagon rides, pumpkin cannon, gem mine, a garden center and more!
Cost: Toddler (0-2 years old): FREE, Youth: $$13.34+gst, Adult: $17.00+gst, Family 4-pack (2 adults & 2 children): $55.00+gst, Family 5-pack (2 adults & 3 children): $65.00+gst, Family 5-pack extra child: $13.00+gst,  FESTIVAL UPGRADE TO THE ADVENTURE PASS: Get the Adventure Pass. $23.81+gst per person. Includes the Day Pass plus wrist band to enjoy all Token Activities once.
Website: www.prairiegardens.org
Brooks Corn Maze
The Brooks Corn Maze is open only on weekends to the end of October.  Besides a maze they also have a magnetic fish pond, The Human Hamster, Pasture Putt Golf, The Corny Sandbox, lambs, bunnies and goats. You can also pick up a pumpkin or two while you are there!
Cost:  Adults (ages 13+) $10, Children (ages 5 to 12) $6, preschoolers are free.  There is a family pass for 2 adults and up to 3 children (ages 5 to 12) $30
Website: www.brookscornmaze.com
Cobb's Adventure Park
Besides having a Corn Maze, Cobb's Adventure Park has a kangaroo petting zoo! They also have a climbing wall, bouncy houses, pedal carts, tractor ride, giant slides, archery tag, zorbz, ropes course, and a black light minigolf course. Note that the cornfield of terror and other haunted attractions are only open in October.
Cost: General Admission $14 all ages. Does not include premium activities. Please visit their website here for a full description of pricing.
Website: www.cobbsadventurepark.com
Lethbridge Corn Maze
Not only do they have a corn maze, there is also a puzzle maze, a hedge maze, hayrides, a pumpkin slingshot, pumpkins, a 40 foot slide, cow train and a petting zoo! There are additional costs for activities so please check out their website for a full list of prices. 
Cost:  Adults $10.00, Seniors $9.00, Youths (6-17) $9.00, Children (3-5) $3.00 (incl feed, no further discounts), Children under 3 Free
Website: www.lethbridgecornmaze.com
Did we miss any? Have you been to any of these mazes? We always love hearing from our readers!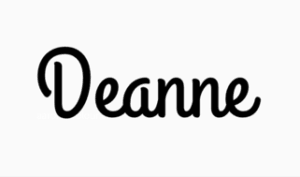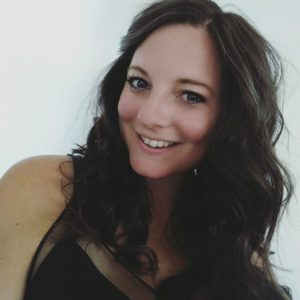 Deanne Ferguson is the owner of Box Social Event Planning. When she is not planning fun, family, friendly events she is finding the yummiest food for the Edmonton Home and Garden Show Food Stage. She loves her #cocktailsMonday dates with her husband and chasing around her two boys. You can find her at @DeanneFerguson on Instagram and @BoxSocialYEG on Twitter