This summer we are camping quite a bit with our longest trip being almost 2 weeks. We definitely have our go-to meals for camping but we are always on the search for new and easy camping meals.
Easy camping meals
Cheesy Ham and Egg Sandwiches – Eggs are a must have item any time we're camping but we love to find recipes where we change up how we use them. These sandwiches are a perfect breakfast or lunch option for your camping menu.
Cheesy Potato & Sausage Foil Packs – Perfect as a side dish or a main meal option. The best thing about foil packs is that you just have to assemble them, put them over the fire to cook and check on them periodically.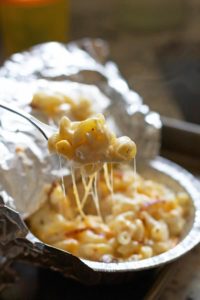 Mac n' Cheese – Bring all the comforts of home when you go camping. That includes food. Delicious, easy to make, and it can all be done over the fire.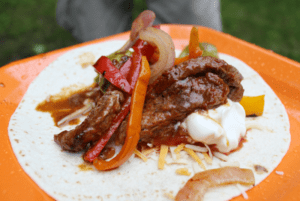 Foil Packet Fajitas – I don't know about you, but I can only handle so many meals of hamburgers & hotdogs…  Fajitas though, yes, please! This meal is easy to make and can be made as a vegetarian option too. I see some Fajitas in our future!
Philly Cheesesteak Tin Foil Dinners – All the delicious ingredients from the sandwich put into a foil pack and cooked over the fire. This will soon be on your most requested list…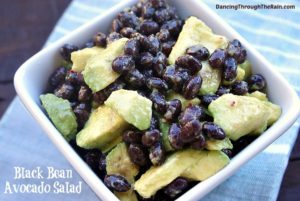 Black Bean Avacado Salad – The perfect healthy side dish that is easy to make and high in protein!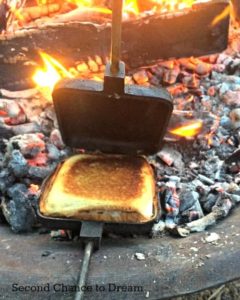 Reuben Sandwich – We love our pie iron and my husband is a Reuben sandwich fanatic so this recipe is on the top of our list for our next camping trip.
Easy Camping Treats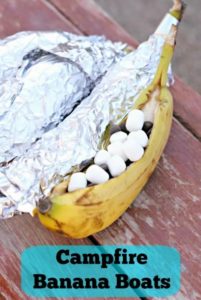 Banana Boats – I grew up making this treat and we recently made it with the kids on our first camping trip of the season! The kids loved it and it was so easy to make. It's been a request for every camping trip.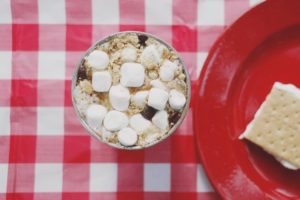 S'mores Latte – S'mores are one of our favourite camping treats so this S'mores Latta is a great treat for the coffee drinkers. A hot drink, sitting by the fire = divine!
There are so many easy camping meals out there that I didn't even scratch the surface. What are some of your favourite camping meals? Also check out our contest to win a $50 Sobeys Gift Card, a great prize to use towards your camping groceries! 😉