In our house I am not the fun one. I am the one telling them to get dressed, eat their food, stop farting at the table – The classic broken record of a Mom.
But I am working on it.
Part of this process is talking to my husband about it. I needed him to step in and say no sometimes. After hearing me out about it he has been trying to letting me be the one to say yes. I can tell it is hard for him sometimes but he knows what a difference it makes to me to be able to play "nice guy" every once in a while. He is naturally more easy going than I am for a lot of things and I learn so much watching him with the kids.
So here is my goal:
More ice cream.
More fort building in the living room.
More rough play in the house.
More nerf battles in their underwear.
Less room cleaning (unless it gets REALLY gross because there's only so much I can take).
More painting and playdoh.
More stopping everything to sit and really listen. No distractions.
More playing with food and being silly at dinner time.
There's more to work on but it's a work in progress. And I can only handle my couch cushions being on the floor more than on the couch for so long.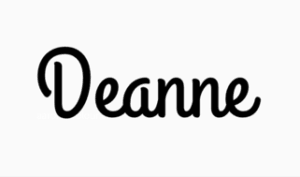 Deanne Ferguson is the owner of Box Social Event Planning. When she is not planning fun, family, friendly events she is finding the yummiest food for the Edmonton Home and Garden Show Food Stage. She loves her #cocktailMonday dates with her husband and chasing around her two boys. You can find her at @DeanneFerguson on Instagram and @BoxSocialYEG on Twitter.