Looking for a nice little escape (without the kids) this summer? Take the hubby on a date weekend or pick up the girlfriends and head to Pigeon Lake! I spent a blissful few days here earlier in the summer and I was really impressed with all there is to do in the area. Pigeon Lake is kid friendly too, but by this point in the summer you might be itching for a little adult break…. am I right?
What to do in Pigeon Lake:
Visit Essentials Spa & Wellness: This place is amazing! Treatments are top notch and staff are friendly and provide quality services at fair prices. I loved the deck off the relax lounge nestled in the trees. Try the 1 hour massage and/or pedicure! They also have a cozy couples massage room.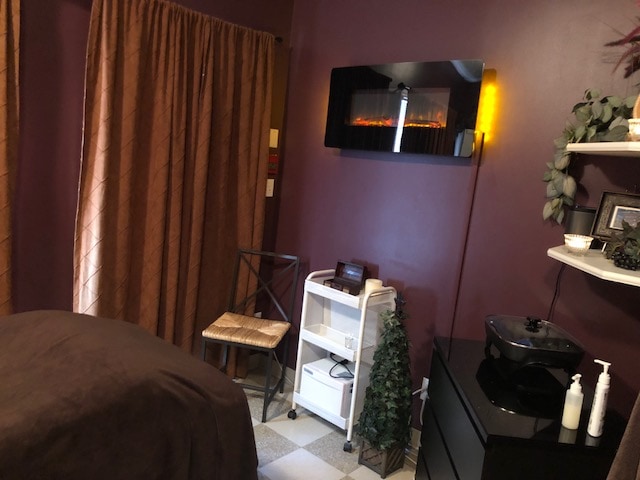 Eat: There are some yummy dining options in Pigeon Lake, specifically at the Village in Pigeon Lake. Our group enjoyed our dinner and the patio atmosphere at Chef N' Pigeon Lake (the burgers & salads were delicious), brunch and mimosas at the Eco Cafe & made to order Pizza at Village Pizza & Subs.
Shop: Just because you are in the country doesn't mean there aren't great shopping options! Check out  The Clothing Store for a selection of women's wear and accessories. Give yourself some time to browse through the Village Emporium, they have everything from gifts to books to housewares and more.
Sleep: We stayed at the Village Creek Country Inn, a cute and cozy inn right in the Village of Pigeon Lake. The beds were comfy, there are ample outdoor patio areas and a hot tub. Request a fireplace room that faces the ravine side for the ultimate relaxation. If camping is more your thing there are lots of options in the area, we like Pigeon Lake Provincial Park.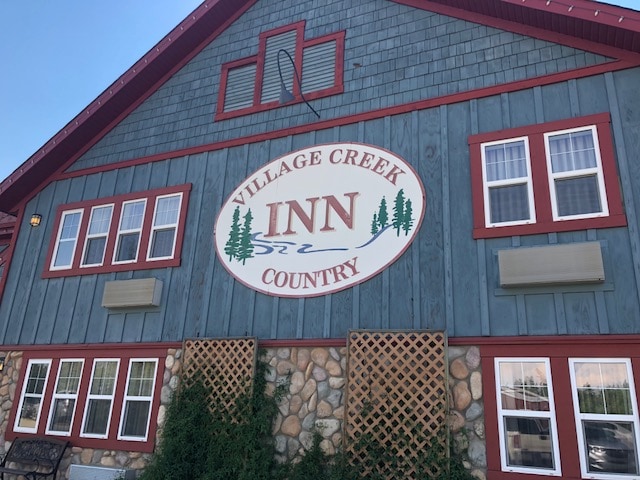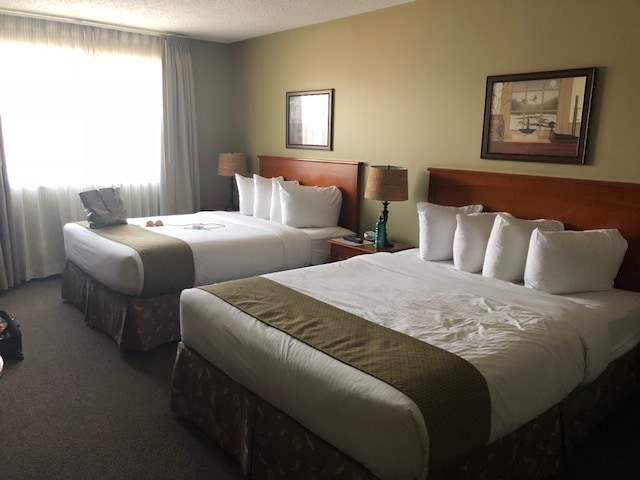 Drink: If you enjoy an ice cold blended margarita from time to time, you need to take a short drive to the village of Falun and stop at the Mexican Restaurant, La Casa de Maria. Enjoy a tasty marg or mango-rita and some nachos on the porch!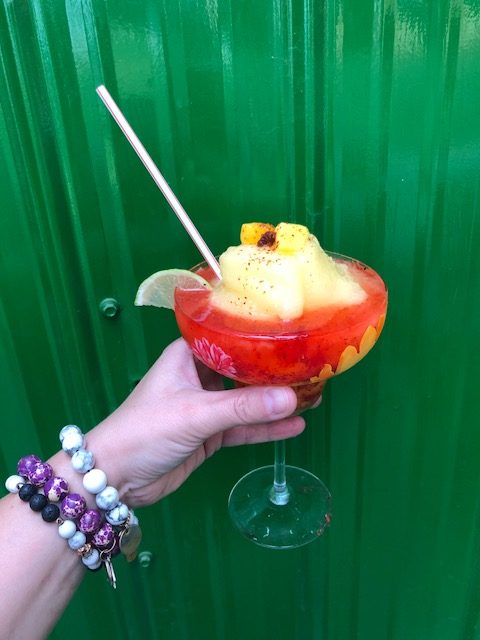 Head to the Beach: If you haven't been to Ma-Me-O Beach, you should. It is a huge stretch of sandy beach with warm shallow water that seems to go out forever. The entire stretch of public beach is in front of gorgeous lake cabins, if you are a real estate lover there's a ton of eye candy out here. Multiple access points can be found along 1st Ave. There's also a beach at the day use area of Pigeon Lake Provincial Park. It is more rocky and smaller, but if Ma-Me-O is packed you could give it a whirl. The water conditions so far (beginning of July) have been great, but pay attention to water quality warnings as blue green algae has been known to effect this lake.
Get your Yoga on: Try a class through Yoga at the Lake! On Saturday they offer a sweet outdoor class on a bridge! They also offer special events, in studio classes and private classes at really reasonable rates.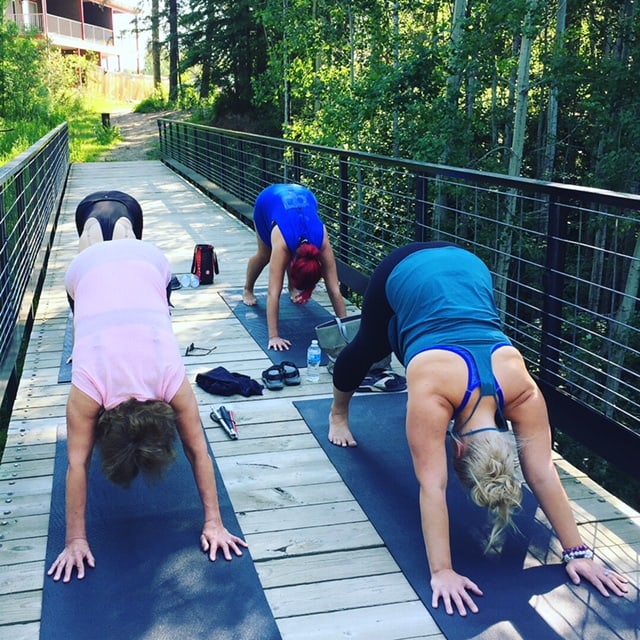 Hike or Bike the Trails: Pigeon Lake has some well kept trails around it, we like the one that starts from the Village Ravine Bridge and goes towards Crystal Springs (bring bug spray) and one that begins at the Provincial Park campground group area. If you don't have a bike with you consider renting one from Lot 7 Cycle, they are located in the Village but also deliver! Try the tandem bike if you get a chance:)
Golf: There are some well kept golf courses in the area including Black Bull Golf Resort and Dorchester Ranch Golf Course. Both have driving ranges, if you aren't ready to play a full game. We ran out of time for this activity, but it's on the list for next time!
Retreat: Check out Breathe, Women's Retreats for a unique experience in the area. Created and operated by a local mama, we've heard nothing but amazing things about these dreamlike weekend escapes. One of our founders is headed to the August retreat, so stay tuned for a review soon!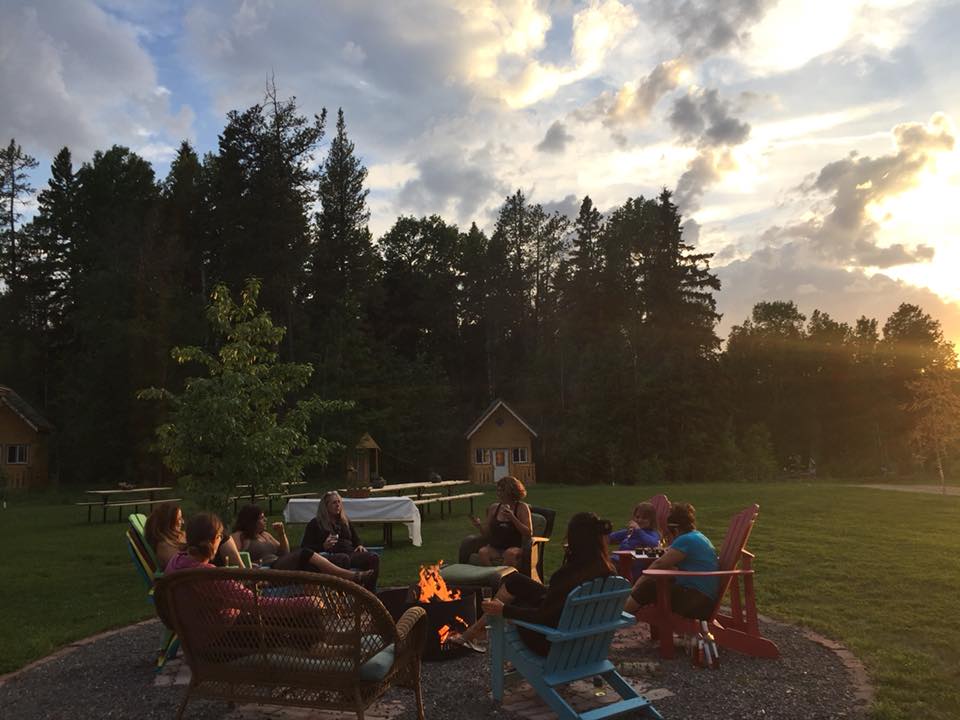 Have you been to Pigeon Lake? What other hidden gems have you found in the area?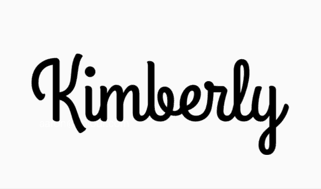 Kim Ouellette is a wife and mom to a 5 year old who lives in Edmonton, Alberta. She is passionate about travel and creating experiences with her family and friends, both throughout Alberta and beyond. You can find her on Instagram at @kimouelletteyeg.