September might be here, but don't despair my fellow Adventurers! Fall is a great time to get out and explore our gorgeous province. This weekend we did just that and checked out Hard Luck Canyon by Whitecourt. The area gets a lot of attention for the Rotary Park River Slides (which is pretty cool), but our entire group was so impressed with the accessibility and absolute beauty of this little gem.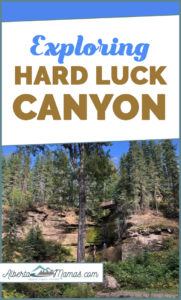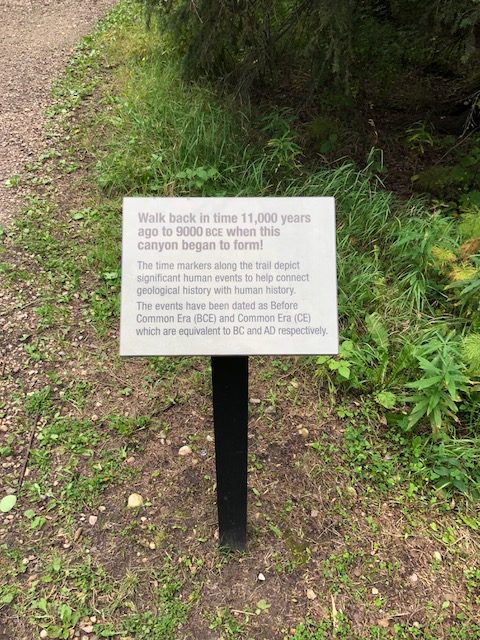 Hard Luck Canyon is easy to find, just follow the signs off highway 43 from Whitecourt, it's about 21 kms from the town (cell service works here, so just map it!). When you arrive there is a parking lot with pit toilets and some informational signs about the sights you are about to see. The "hike" from the parking lot to the canyon is short, it will only take you about 10 minutes or less to get there. Perfect with kids!
If you have a stroller or limited mobility you can still enjoy Hard Luck Canyon. The path leads you to a stunning viewpoint and picnic area. For those who can, take the stairs and head down into the canyon! Once you arrive you can explore the sandstone cliffs, rocks and trails for hours.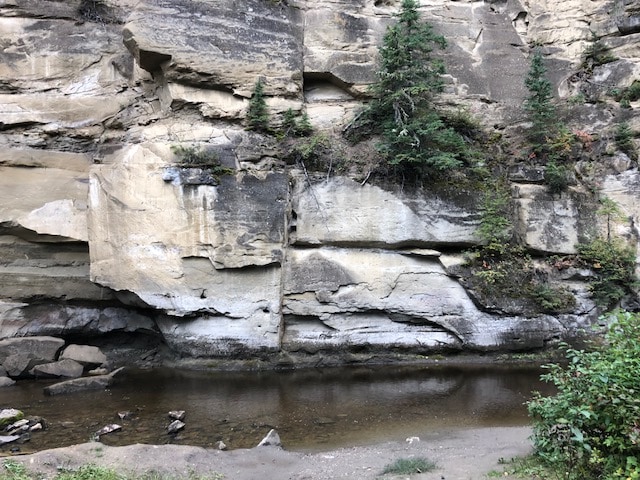 What to Bring:
Water shoes or crocs to walk through the water and slippery rocks
Bathing suit (weather pending)
Camera
Water
Snacks (there is no concession or staff on hand)
Towel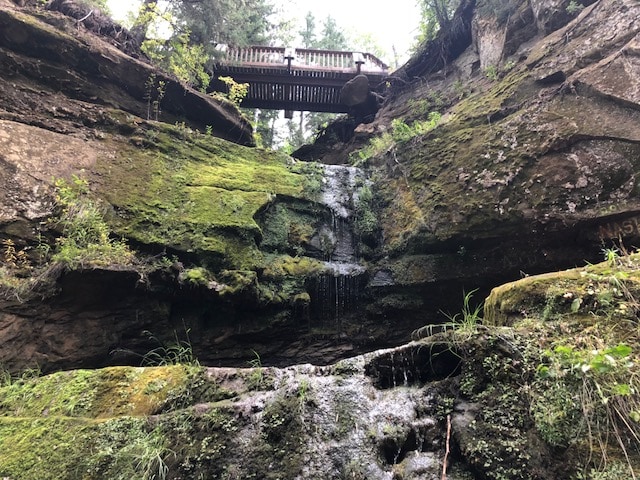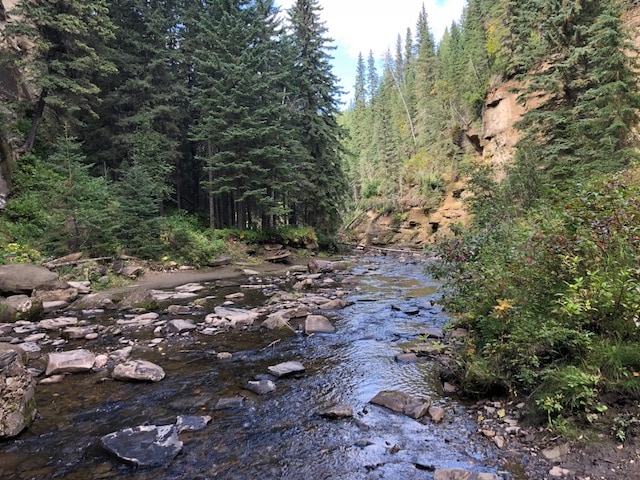 If you go make sure to pack out anything you bring, there are garbages at the top of the stairs. Keep an eye out for wildlife! This is bear country, we didn't see one, but we did see a snake!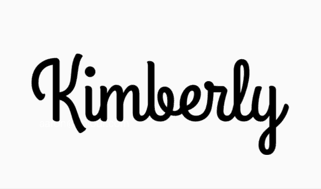 Kim Ouellette is a wife and mom to a 5 year old who lives in Edmonton, Alberta. She is passionate about travel and creating experiences with her family and friends, both throughout Alberta and beyond. You can find her on Instagram at @kimouelletteyeg.