It's one of the most wonderful times of the year! It's SOUP SEASON!!!!!! Soups are great for cold days, can be frozen or made in big batches. We asked our contributors to give us their favourite, "tried and true" soup recipes and Kat from Tiny Campfire and Dionne from Refined Imperfection shared with us, their "go to's."
Cauliflower and Bacon Soup
From Contributor  Kat Wright of Tiny Campfire 
This warming, rich and comforting soup is also keto-friendly. Makes 5-6 servings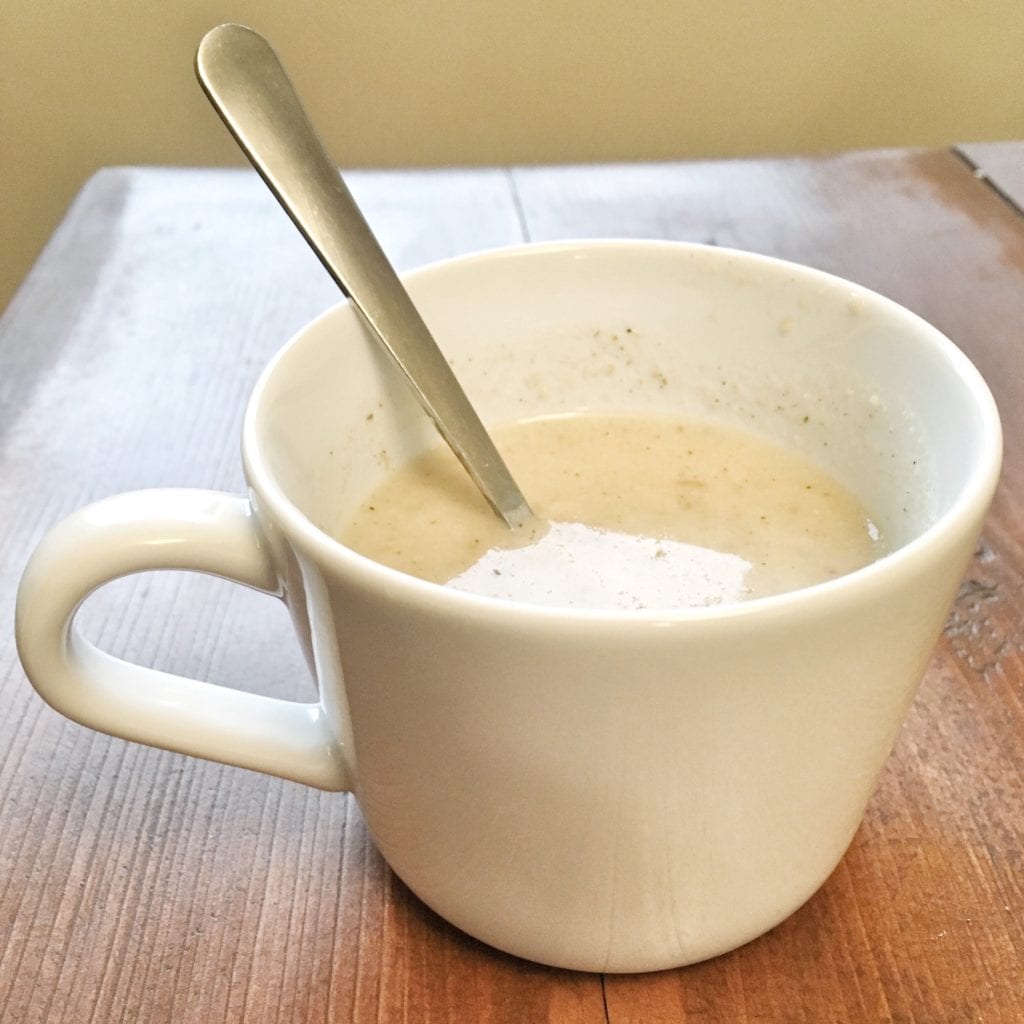 Ingredients:
– 1 head of cauliflower
– 1 package of bacon
– 1 cup of old cheddar grated
– 2 tbsp butter
– 1/2 cup chopped onions
– 1 tbsp curry powder
– 1 tsp basil leaves
– 1 tsp rosemary
– 1 tsp oregano
– 2  tbsp powder chicken stock or 1 bouillon cube
– 1 cup of boiling water
– 4 cups of water
– salt and pepper to taste
Instructions
1. Fry bacon until a bit crunchy, drain fat and set aside.
2. Saute onions on medium in butter until soft (approx 10 mins) add bacon and let cook for 2-3 extra minutes.
2. Stir in herbs and one cup of boiling water and chicken stock.
3. Simmer for 5 minutes, stirring regularly.
4. Add cauliflower, cover and let simmer for 5 minutes stir a few times. The steam will infuse flavour into the cauliflower and soften it. Add 4 cups of water. Bring to a boil until cauliflower is very soft. Turn off heat and add cheddar, let cool for 10 minutes or more.
5. Pour into food processor and blend until smooth. (I use a magic bullet, but it takes several times to fill and blend).
6. Pour back into pot, heat-up. Add salt and pepper to taste and serve.
Hamburger Soup
"I had it for the first time at my mother-in-law's, on a farm in Saskatchewan…her food is always 'tried and true'. I love this recipe because it is easy, inexpensive, makes a large batch and…even my fussiest eater enjoys it!"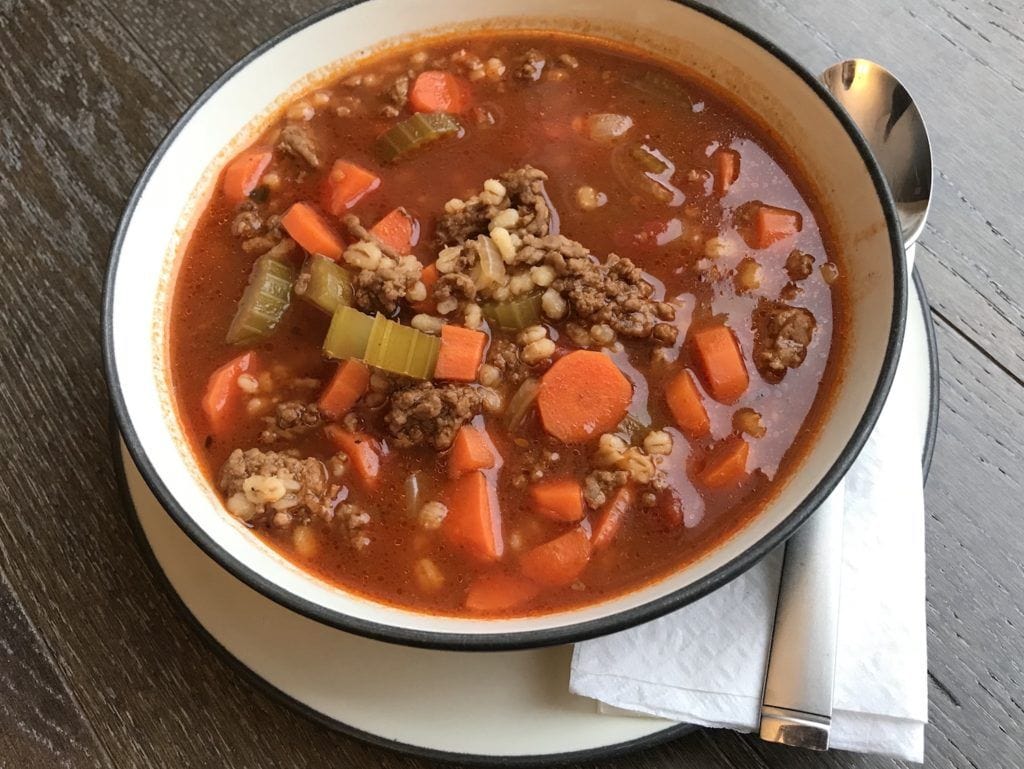 Ingredients
2 lbs of ground beef
1 medium onion (chopped fine)
1 – 28 oz can of tomatoes
2 cups of water
3 cans of consommé
1 can od tomatoe soup
4 carrots, chopped fine
1 bay leaf
3 sticks of celery chopped
Dash of parsley
1/2 teaspoon of thyme
Dash of pepper
8 tablespoons of barley
Instructions
Brown meat and your finely chopped onions together and then drain fat from meat. In a large pot combine all ingredients and place lid on the pot. Let simmer for at least 2 hours. Serves 10.
We are all about fall soup recipes! Do you have a favourite? Leave a comment below and let us know what it is!