One of the things we wanted to do more this summer was to explore different hiking trails. Our kids are getting a bit older (7&11) so going on adventure walks by the campsite isn't cutting it anymore.
We were in Kananaskis and one of the very helpful park staff members suggested Elbow Lake. If you're ever in Kananaskis we highly recommend you stop by the information center. It has a pretty good little (FREE) museum and the staff there are fantastic at suggesting things that suit your family.
Reminder: Almost everyone visiting Kananaskis requires a Kananaskis Conservation Pass. Be sure to buy one online or at a Kananaskis Visitor Information Centre.
Disclosure: This post may contain affiliate links, meaning I get a commission if you decide to make a purchase through my links, at no cost to you. As an Amazon Associate I earn from qualifying purchases. Please read the disclosure for more info.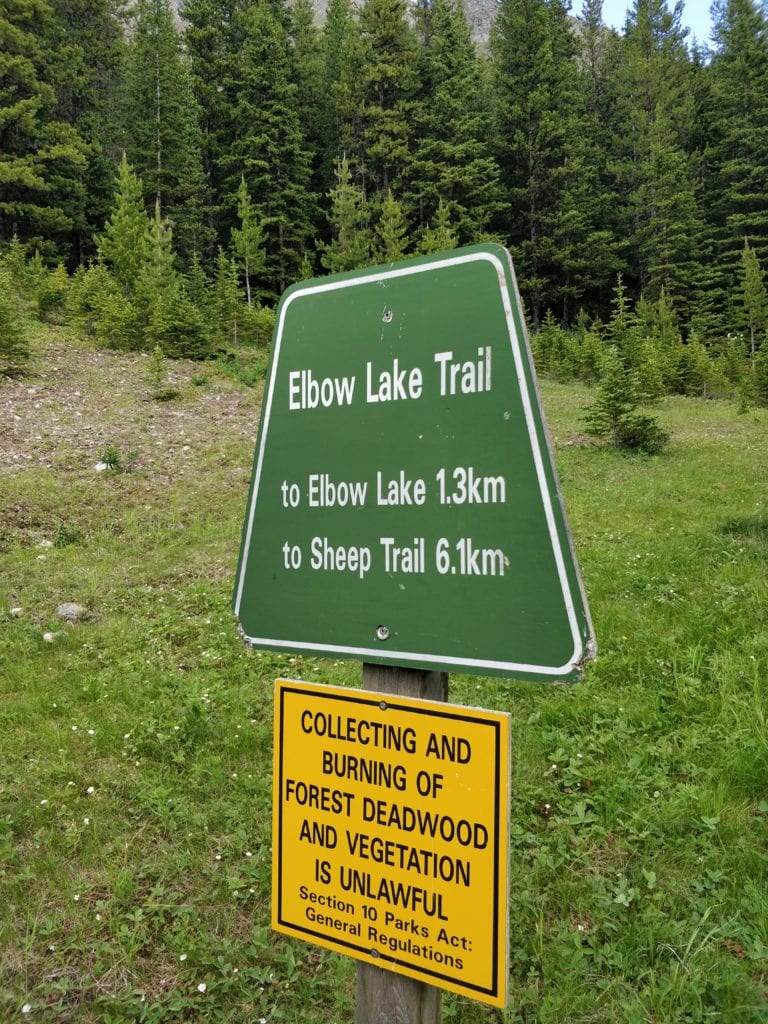 The base of Elbow Lake trail is a short drive from the park entrance and has ample parking. The parking lot has an outhouse if you need to go before you start which is essential when hiking with kids.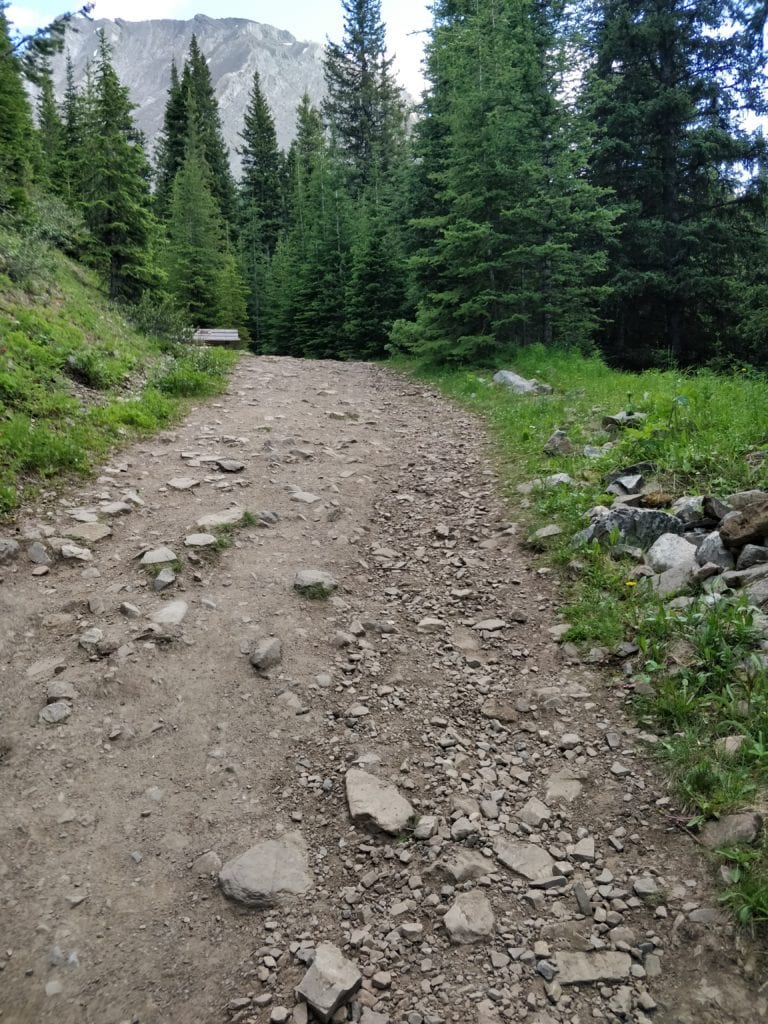 The first leg of the hike is a steep climb but there's plenty of spots to rest of you need. The path is wide but rocky so I wouldn't bring a stroller for this one. The kids were distracted by the horses (the path T's at the lake and there's a beautiful horse trail you can take) which made the climb seem easier.
Once you walk a bit there's a walk-in camping area. The parks staff member instructed us to walk through it and along the lake on the right side and from there follow the trail markers which the kids loved finding. It was a giant scavenger hunt!
We followed a stream up to the top to get the most amazing view of the valley. If we followed the trail a bit more there is a glacier but some dark clouds were rolling in so we turned back.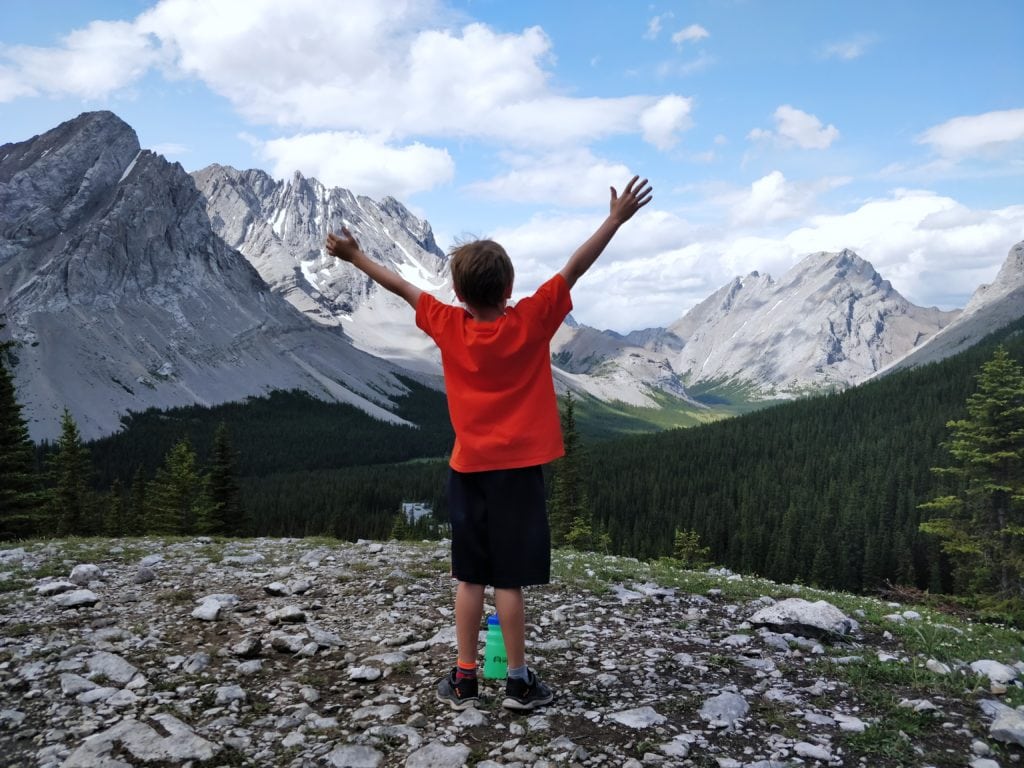 Overall this hike was a great way to spend the afternoon. It took us about three hours total and the kids slept REALLY well that night after climbing and walking all afternoon.
Looking for more?
Be sure to check out some of our other K-Country posts!
Can you make this article better?
We're always looking to improve! Have you noticed a spelling or information error, know of something we left out, or would like to share anything else, reach out to us!