London Drugs has been around since 1945. They started with a pharmacy and expanded to cameras when a neighbouring store was closing. They sold the cameras to their customers coming in to fill out a prescription and the idea of going to one store for all your needs was born. Since then they have been ahead of the trends by expanding throughout the prairies, offering products you cannot buy anywhere else (have you seen the cosmetic sections? So many brands!), and offering services and programs other companies cannot. They have been working on opening new concept stores across the province that continue to meet the needs of their customers.
We got to go to the new concept store in St. Albert Centre last week and we were amazed by everything they now offer. The store is HUGE but because of the lower shelves (no more finding an employee or another customer over 6ft to reach that box of diapers!) it felt open, inviting, and easy to navigate.
One of the neatest things they are adding to the concept stores is a Learning Lab Area. These spaces are equipped with everything you need to run a workshop. You can use these rooms for presentations and events or contact the store and bring in one of their experts to teach a session you are interested in. They are planning on using the space to teach people about new technology, photography, cosmetics, and more.
There is also a beautiful family doctors office at the back of the store. When your little one is sick you can see a doctor, get a prescription filled at the pharmacy and pick up milk and diapers on your way out getting you home faster to take care of your child.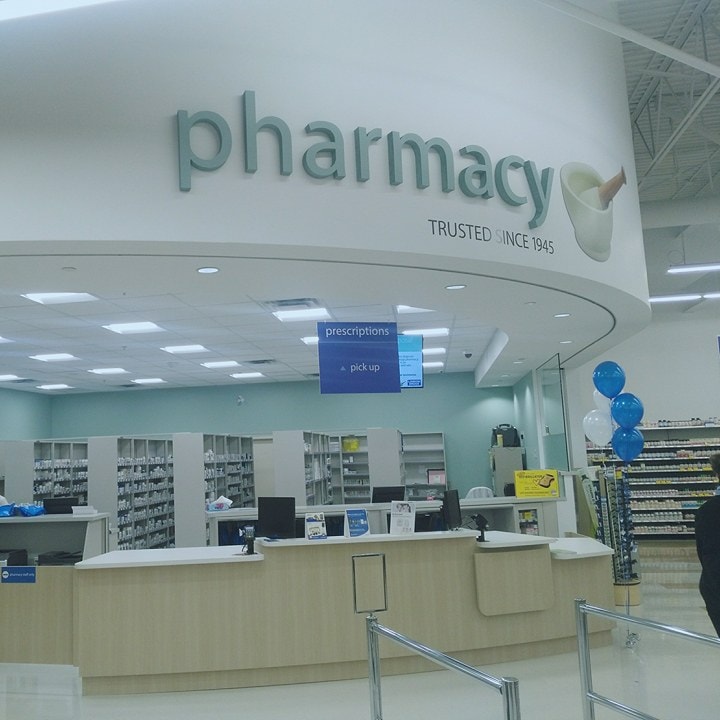 The only other store similar to the St. Albert location right now is in Lethbridge but many of the stores are in the process of being renovated from Grande Prairie to Edmonton to Calgary to bring current locations closer to the new concept shopping experience. A new concept store is also being built in Calgary right now. We are thrilled to team up with London Drugs to give one lucky reader a $100 gift card to London Drugs! This contest is open to all Alberta residents and can be redeemed at any London Drugs store in the province.