If there is an activity that screams summer, bike riding is it and I'd love to take the credit for teaching my kids, but it all goes to Pedalheads.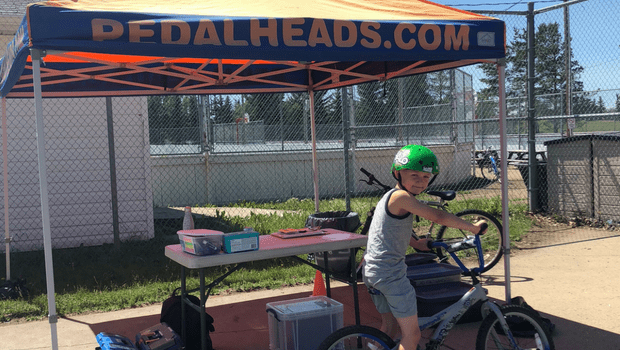 The Experience
Last year my kids went to their first Pedalheads camp and it was life-changing for them. Carter was too scared to even go on his bike with the training wheels on and Sophie had no interest in bike riding at all. A week at camp fixed that.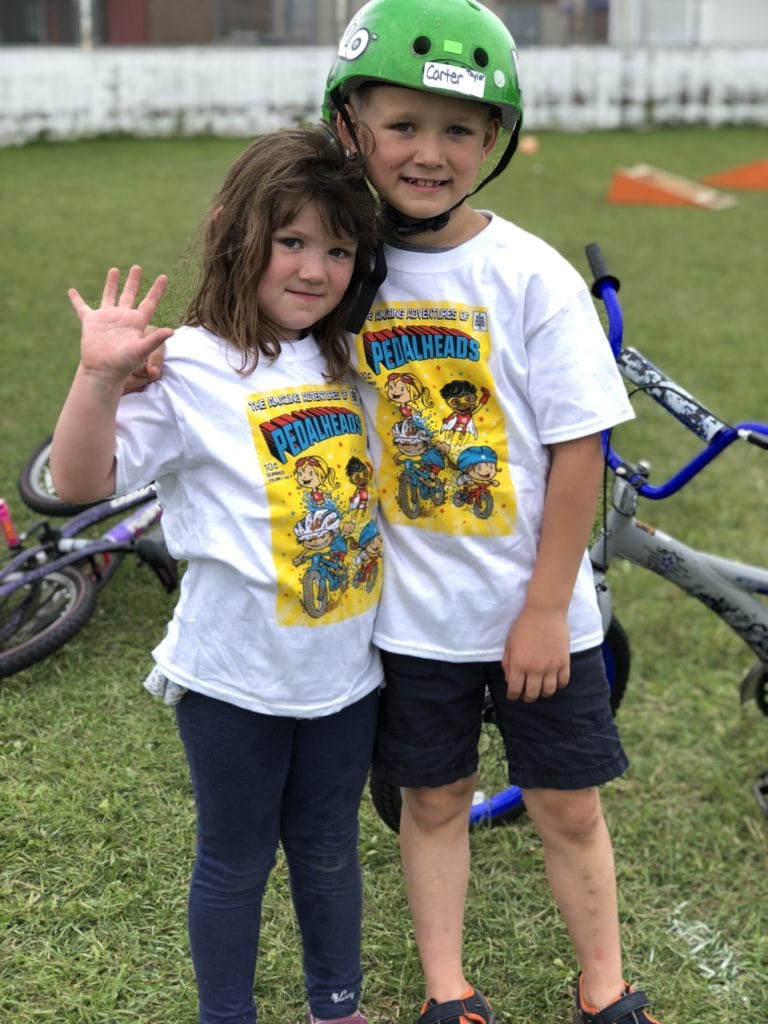 Fast forward to this summer. The kids received new bikes for their birthdays and while Carter took to his new bike right away Sophie didn't want anything to do with the new, "too big" bike. (It's actually the right size for her). Both I and my husband also purchased new bikes this year as well as invested in a bike trailer so that we could spend the summer bike riding in our community, while camping, and even on day trips.
Planning to do more than just follow your kids on a path in a field on their bikes took the bike riding to a new level and I knew right away that Pedalheads would help to make our family bike rides go just that much smoother. Both Carter and Sophie were registered in Level 3 at Pedalheads which taught them their biking signs for turning and stopping, it helped them to gain more confidence in their bike riding skills, and also taught them how to ride better in a group. We've been bike riding every night every since and their skills have increased tenfold.
Other Great Things About Pedalheads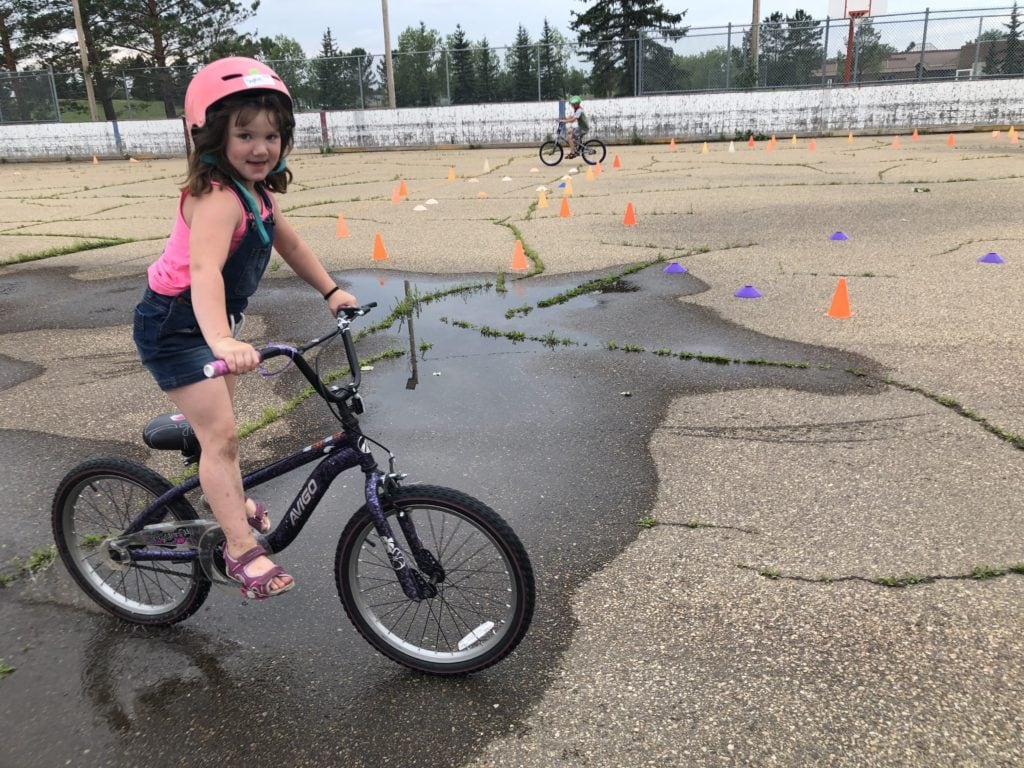 There are many great things about Pedalheads to love and aside from being bike riding whisperers here are even more reasons to love them.
They are big on safety. The first class starts with making sure that your helmet fits properly and that you're riding a bike that's the appropriate size
There are different levels depending on your child's needs starting at Level One where they learn to pedal with training wheels all the way up to Level Eight where they become proficient with gears, riding in light traffic and trips up to 1.5 hours
The instructors are amazing, fun, pleasant, and so patient
The ratio of instructor to bike rider is awesome! Typically it's is a 5:1 ratios which ensure that your child is getting the attention and instruction that they need
You can find camps in Calgary, Edmonton, Spruce Grove, Sherwood Park and St. Albert
With more than over a month left of summer, there are still spots available at Pedalheads camps across Alberta. See which location is closest to you and to register, check out their website today.
This post was created in partnership with Alberta Mamas and Pedalheads, all opinions are 100% our own.