In true spirit of our Alberta adventures this summer, we have been trying a lot of places that are new to us. Despite living in Alberta my entire life, there's still a ton of places that are new to me and yet pretty close to home! This time we headed south east from Edmonton to Rochon Sands Provincial Park on the shores of Buffalo Lake Alberta. This is actually one of 3 Alberta Parks Campgrounds along this large lake, the other two being The Narrows and Buffalo Lake Provincial Recreation Area.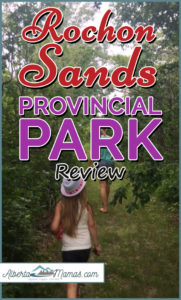 The Location:
With its central location, this park is quite easy to get to whether you are coming from Edmonton, Calgary or Red Deer. It's about 2 hours from north Edmonton for us, so an easy drive down highway 21. Rochon Sands Provincial Park is located on the south east side of Buffalo Lake right next to the quaint summer village of Rochon Sands. When you drive to the park you almost feel like you are driving in the wrong direction, but just keep going through the village and the adorable summer cabins, the park is at the end of the road.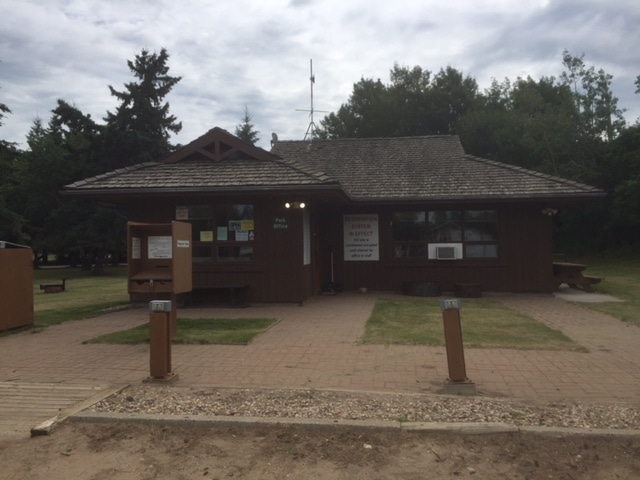 The Campsites:
When I visit a new campground I am always worried that the sites will be wide open with no tree coverage. No worries at Rochon Sands though as many of the sites are well treed and a decent size. There are single, double and walk in tent sites throughout the park. Some of the sites have a beautiful lake view, but they are out in the open, so keep that in mind if you prefer privacy. I was impressed by the group sites! There's lots of them and they are like a mini campsite within the larger campground. I would recommend making a reservation, as there's only about 70 regular sites, making it much smaller than some of the larger Provincial Parks we frequent.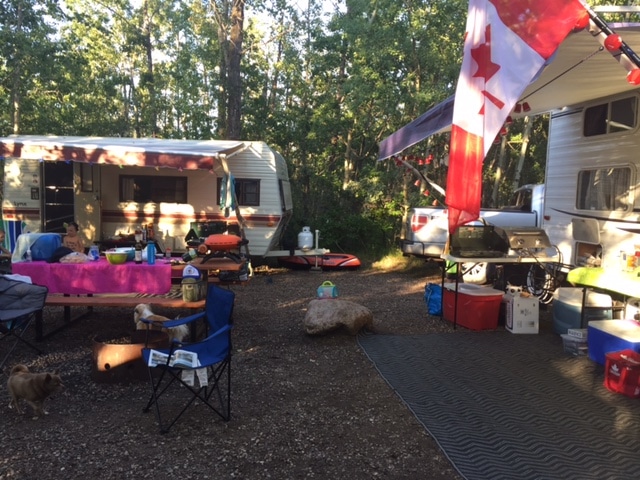 Amenities:
Rochon Sands Provincial Park has a day use area by the beach. Lots of families were enjoying the picnic spaces and seemed to stay for most of the day. There is also one large playground by the beach that's great for kids of all ages. The beach doesn't have a ton of sand, but more than enough to be enjoyed by the kids. Try to swim closer to the lookout point as that is where we found the most sandy bottom. There is also a boat launch and lots of parking. If you are swimming, make sure you shower off using the shower by the change rooms and rub your skin briskly. This is Alberta, and swimmer's itch can be found here just as it can in many other lakes across the province.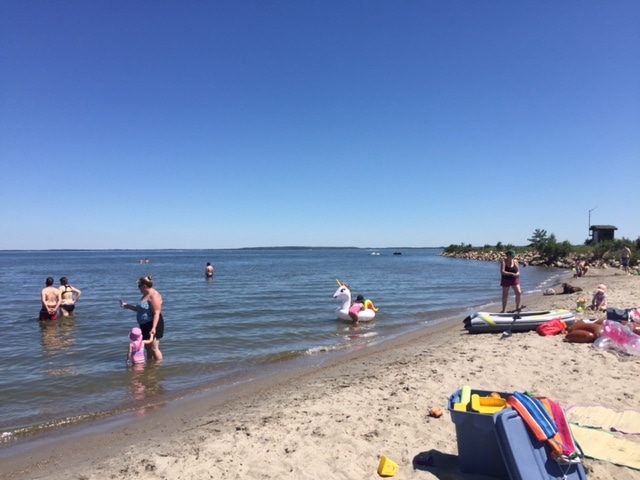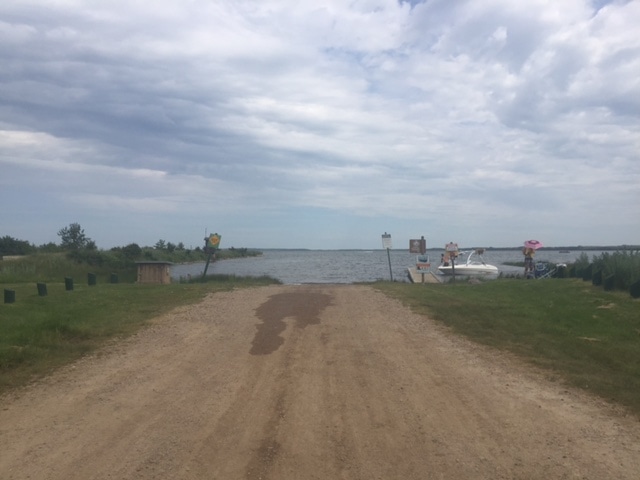 Things to do:
There is NO shortage of things to do at Rochon Sands Provincial Park! The campground has a "Don't Get Stumped" hunt where you try to find all 8 rainbow painted tree stumps throughout the park (there are pictures for clues, so anyone can play). Our group of 3 kids and 6 adults had a blast trekking through the park and managed to find them all. Once you've found them there's a little treat for the kids at the main office.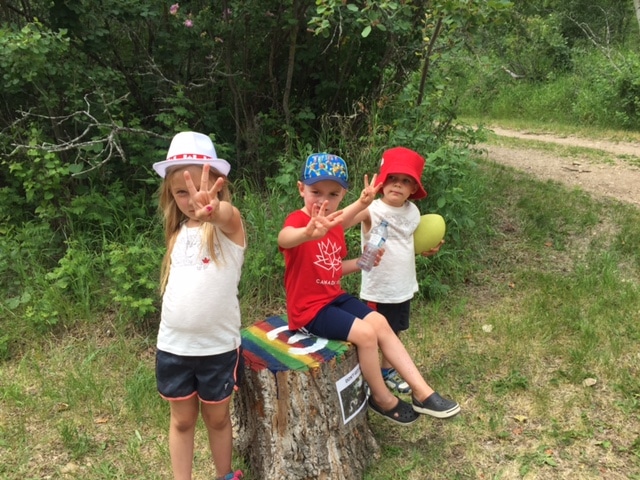 You can also find a Frisbee/Disc Golf course that looked like a lot of fun. The Summer Village of Rochon Sands, who operates the campground, seems like a very active community that tries to include campers like their own. There was a 50/50 being run to raise funds for a phenomenal Canada Day fireworks show and I have been told there are outdoor movies run by the village as well.
While hiking through the area there's 2 spots you do not want to miss. The interpretive viewpoint which gives you a higher up perspective of the area as well as the point that juts out of the water, which is a spectacular place to watch the sunset and the many birds.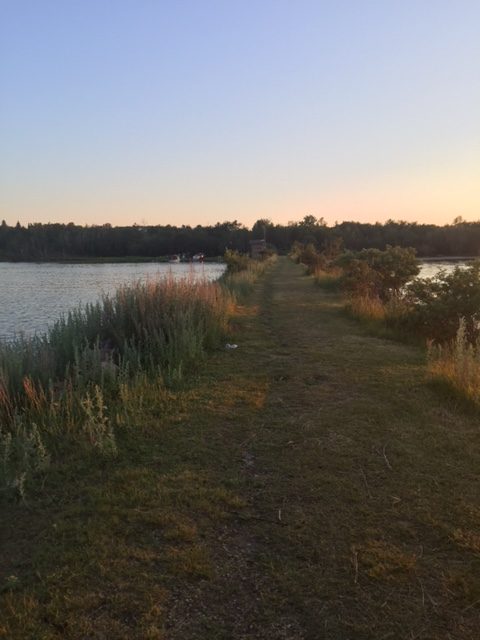 Take a quick trip into the village to the Snak Shak for an ice cream or an easy meal. We loved both and the kids can play in the adjacent park while you are waiting!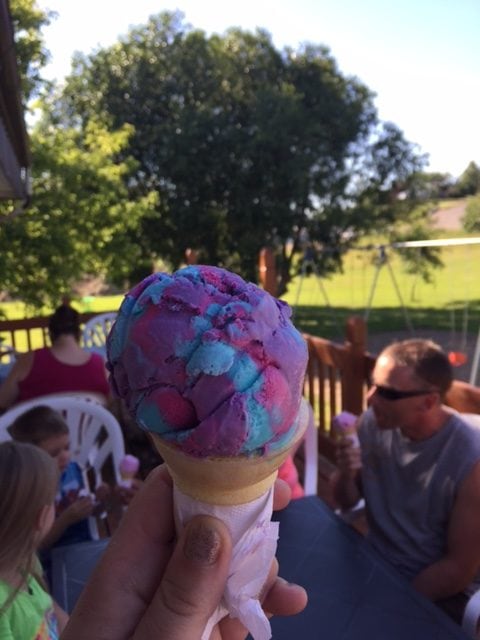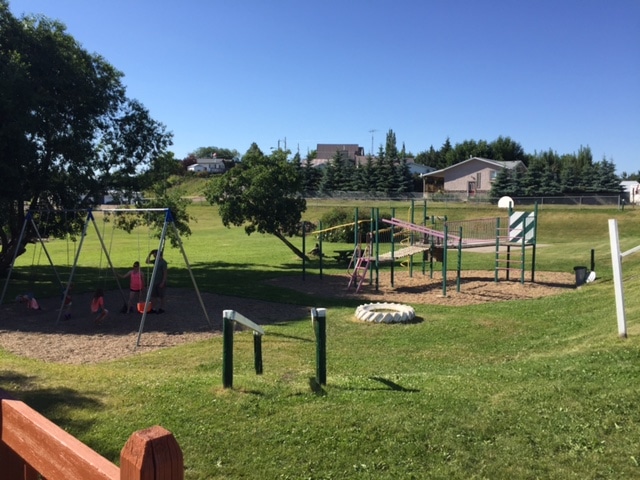 Things to Know:
Rochon Sands Provicial Park does not have sites with power, water or sewer- so come prepared!
There are non potable water taps and a sani dump for your use.
Also, no showers or flush toilets here- so keep this in mind. The pit toilets were clean and easy to find.
You can purchase wood at the main office if needed.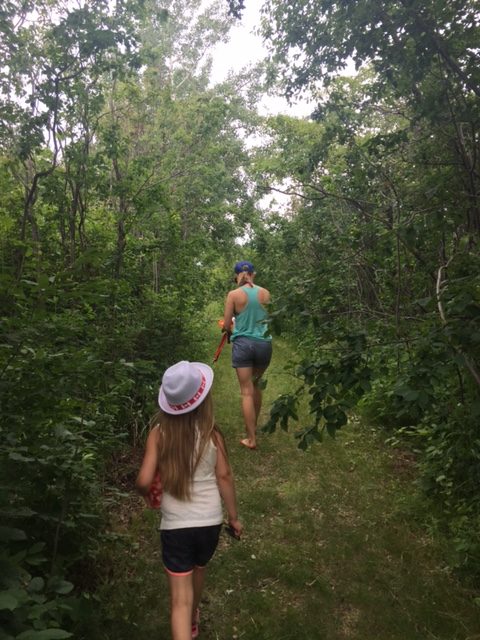 Would we come back to Rochon Sands Provincial Park- absolutely! We have kind of fallen in love with the area and the community and can't wait to go back and explore some more of the various summer villages as well as The Narrows and Buffalo Lake Provincial Recreation area soon. To book your site you must call the office (no online reservation) at 403-742-4338.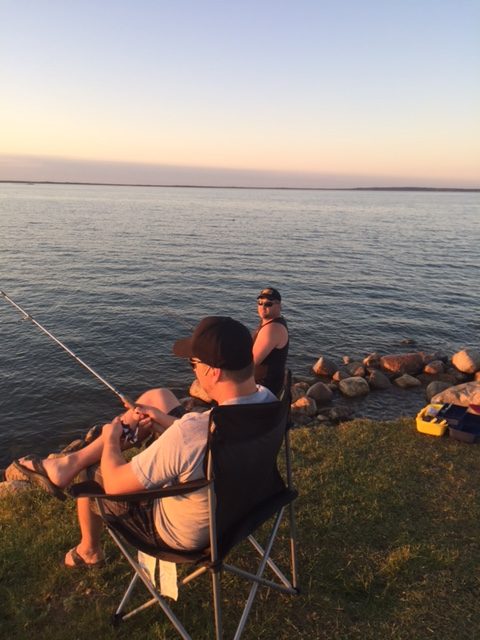 Have any questions about this or any other Alberta Provincial Park? Shoot me a message at hello@albertamamas.com, I would love to help!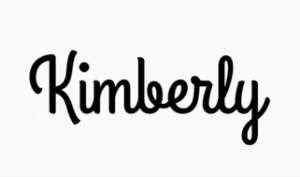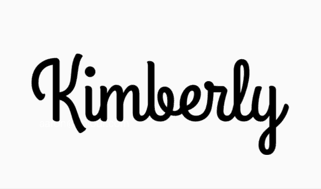 *I am an Alberta Parks Ambassador and as such I help to promote the use of Alberta Parks throughout our province. As always, all opinions expressed are my own.