Since we started Alberta Mamas we have met every month to discuss our plans for upcoming projects. As 2019 approached we knew that because of the changes and other commitments the new year was bringing for all of us that we would need to meet for a full day to plan for the upcoming months.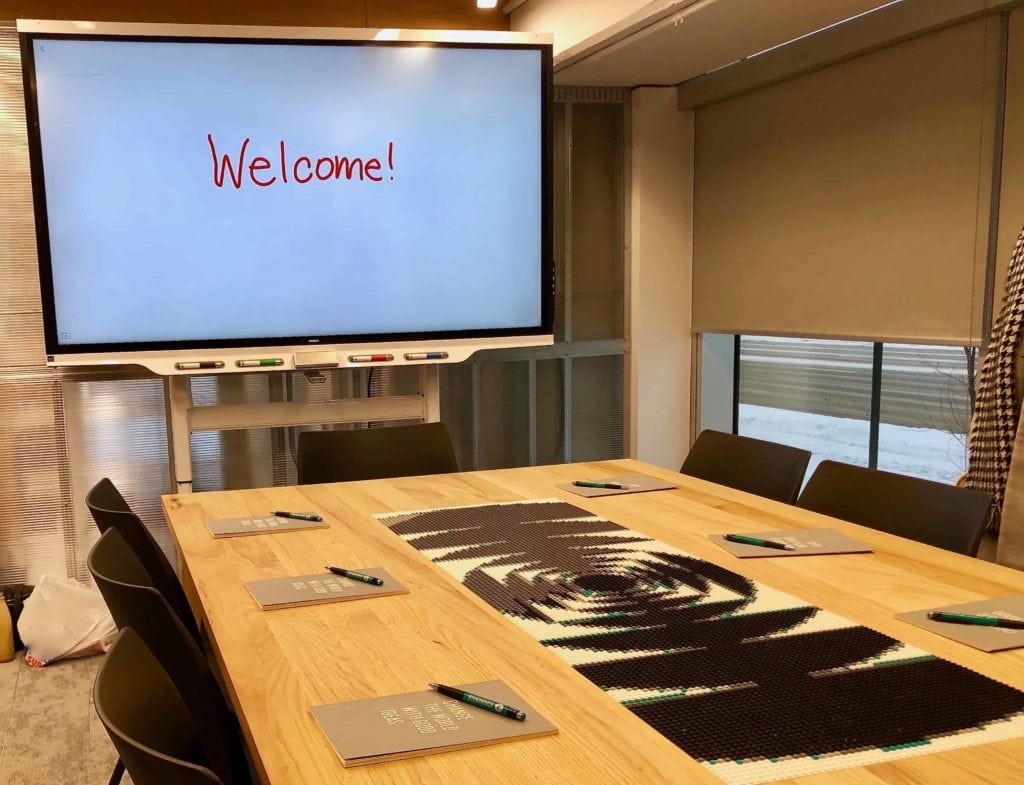 We've always had our meetings at local coffee shops but that wouldn't work for us this time as we knew that we needed a space where we would be able to lay out our ideas visually for the whole team to see and have access to WiFi to plan it out as we worked. This is where Roundhouse Coworking Space came in, which gave us access to an awesome board room complete with a smart board and LEGO table to spawn creativity for the whole day. Also, did I mention that there is coffee?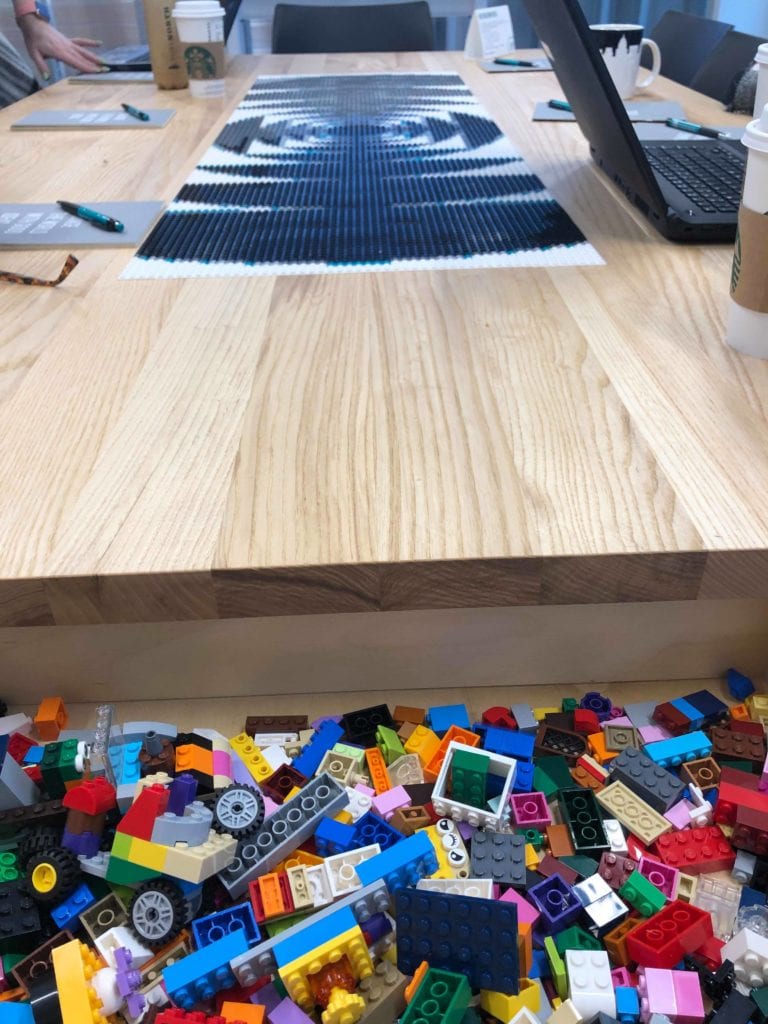 Roundhouse Coworking Space
The Roundhouse Coworking Space is located at MacEwan University in Allard Hall and is an alternative option for those looking for a workspace for their business instead of working from home or in a typical office setting. Not only is it a great way to collaborate with like minds, but it is also a more affordable option too with pricing options starting at just $40/month.
Roundhouse offers several different options when it comes to looking for a working space which includes:
Private office space
Dedicated desk
Hot desk
Community Membership
Event Space
Conference Rooms
All members also have access to the community kitchen, an awesome common area, bike storage, showers and change room (so you can freshen up after biking to work), tech library rentals (cameras, green screens, and even a REALLY cool robot that you can use for meetings) and so much more.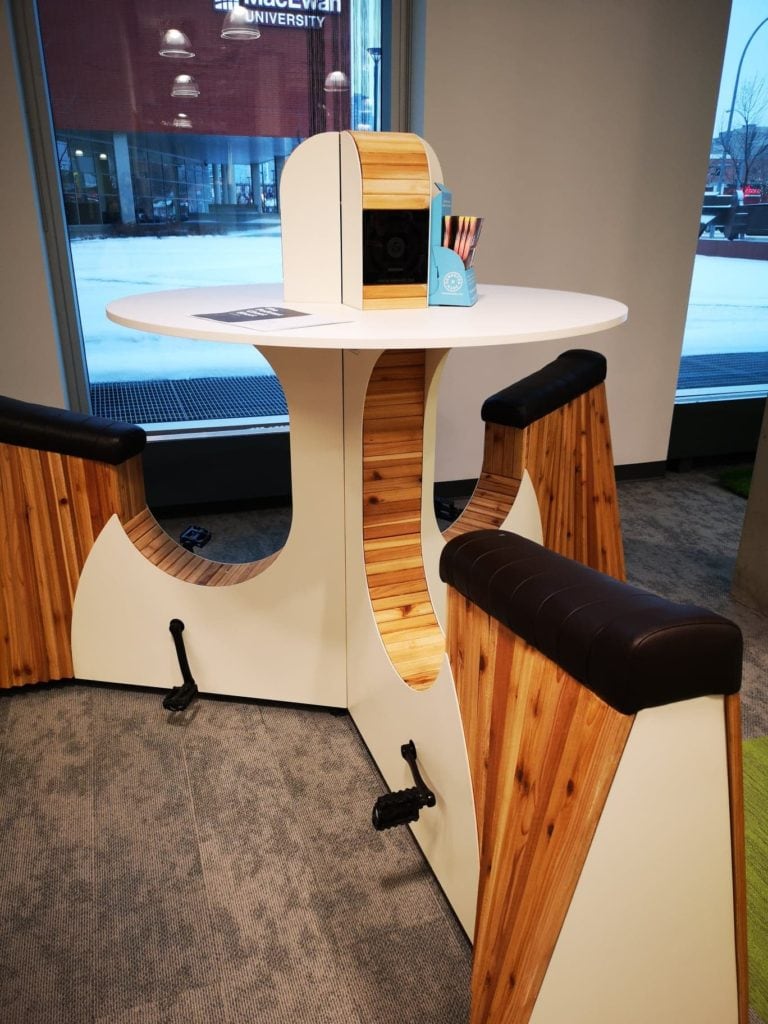 How Our Day Went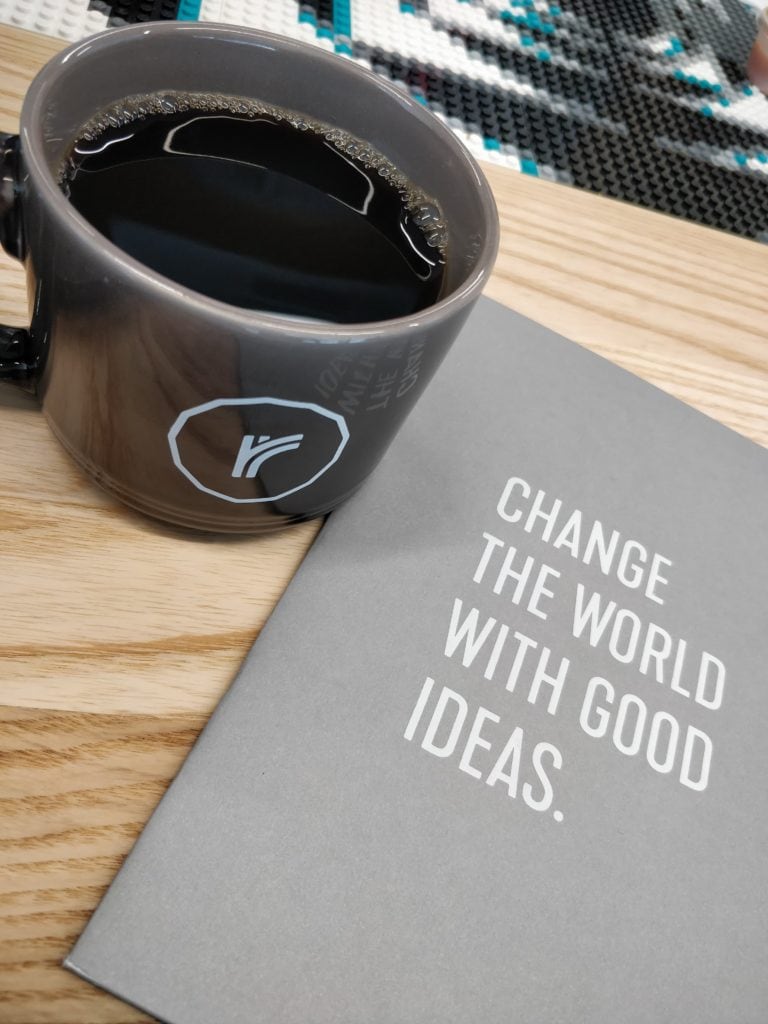 Being able to have space where we could work all day to plan for Alberta Mamas was amazing. We absolutely loved working at Roundhouse Coworking Space, and it was so successful that we realized that one full day every couple of months works WAY better than a 2-hour meeting once a month. I can not say enough about how successful this meeting was. We can't wait to go back to Roundhouse again and are so excited to share what we are doing with Alberta Mamas this year!
To learn more about Roundhouse Coworking Space you can visit them online at www.roundhouse.net Also, don't forget to follow them on Instagram, Facebook, and Twitter for an inside look to see what their space is all about.