February 1 to 28
The 7th annual YYC Hot Chocolate Fest is back starting February  1st. Participating cafes and restaurants around Calgary will be serving signature hot chocolate recipes and YOU get to vote for your favourite!
Drinking hot chocolate around the city isn't the only good thing about this festival, the best part is that proceeds from the purchase of hot chocolate are donated to the Calgary Meals on Wheels.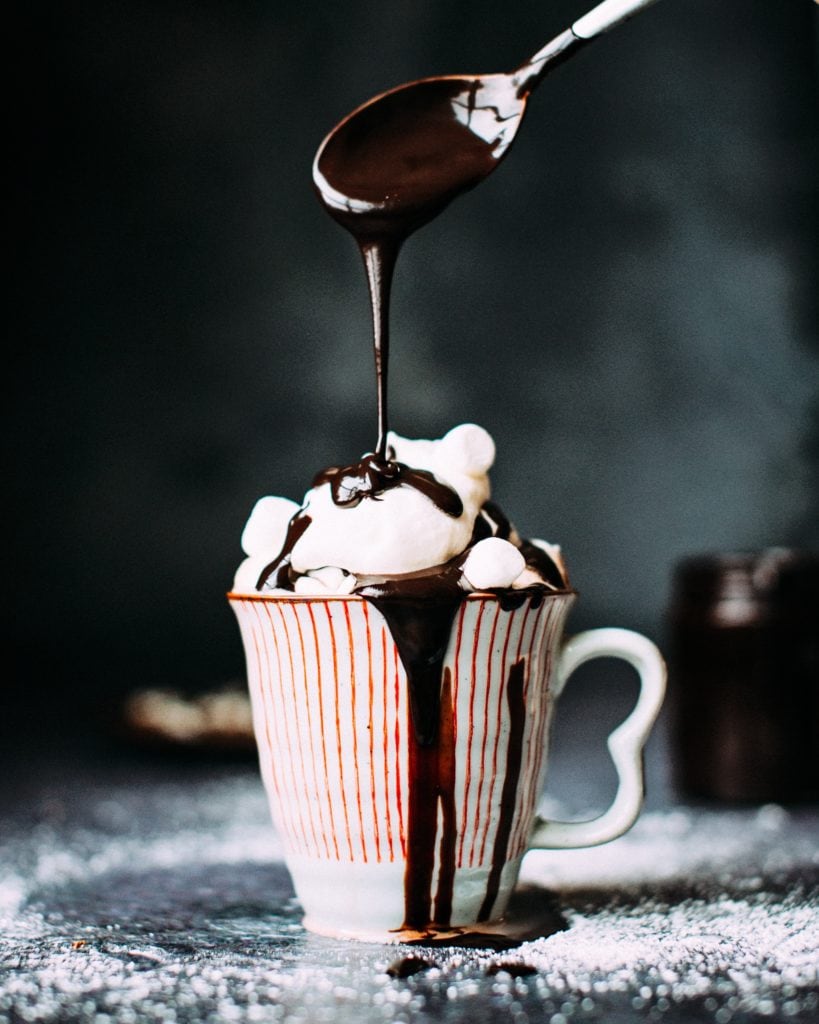 Ready to get your hot chocolate on? Here is the list (in no particular order) of the participating restaurants and cafes for YYC Hot Chocolate Fest, and yes, some of the hot chocolates are boozy which means DATE NIGHT (or date Saturday afternoon)!!!! We've added an asterisk to the places that have a "spirited" hot chocolate.
Utca Chimney Cakes
Hexagon Café
Regal Cat Café
Odyssey Coffeehouse
Rosso Coffee Roasters
Ollia Macarons & Tea
PZA Parlour
Euphoria Café
Analog Coffee
Fairmont Palliser – Oak Room Lounge*
Primal Grounds Café
TotaliTea
NOtaBLE – The Restaurant*
The Nash Restaurant & Off Cut Bar
Midtown Kitchen & Bar*
Paper St*
Boxcar Café
Higher Ground Café
Cornerstone Music Café
One18EMPIRE*
Yellow Door Bistro*
Belle Southern Kitchen + Bar*
Pig and Duke
Fiasco Gelato
Phil & Sebastian Coffee Roasters
Kaffeeklatsch
Oolong Tea House
Wave's Coffee House
The Light Cellar
Osteria Chef's Table
The Block Kitchen and Lounge
Bell's Bookstore Café
Societe Coffee Lounge
Ladybug Bakery & Café
Lukes Drug Mart
REGRUB
Vendome Café*
Alforno Bakery & Café
Ca'Puccini Café
Cucina*
Bite – Grocer & Eatery
Boogie's Burgers
Yakima Social Kitchen + Bar*
Family Squeezed Lemonade/Milk Milk Lemonade
Sucre Patisserie and Café
Sandstone at the Hyatt*
Seasons of Bowness Park*
Famoso Neapolitan Pizzeria
The Cheesecake Café
Caffe Artigiano
The Main Dish*
Cravings Market Restaurant*
Sauce Italian Kitchen & Market
Blush Lane Organic Market
Bridgeland Market
The Bean Stop
Acadia Recreation Complex
The Chocolate Lab
Monki Bistro
Javino Coffee and Wine*
Deane House (which apparently is haunted)
River Café
The Roasterie
Cococo Chocolatiers
Bubblemania Café
This is a perfect excuse to grab a hot chocolate with your kids for a good cause. Voting starts soon on the YYC Chocolate Fest website. For more updates, head on over to the YYC Hot Chocolate Fest Facebook Page.