When your province is a winter wonderland (let's go with that) 6 months a year there's plenty of opportunities to enjoy winter festivals! Festivals around the province have a component for families too, but often make a great opportunity for date night! Here are our top picks for winter festivals with your family in 2019
Awesome Alberta Winter Festivals and Activities 2019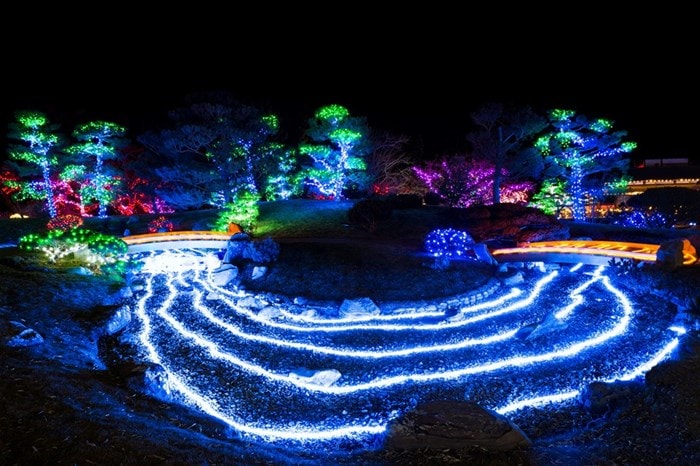 Nikka Yuki Winter Lights Festival
Nikka Yuko Winter Lights Festival
Where: Nikka Yuko Gardens, Lethbridge
When: December 1st to February 2rd
The Winter Lights Festival returns to Nikka Yuko Japanese Garden with 115,000 lights.
Please note that the festival runs on select nights and may be canceled due to cold, wind, or snow. To find out if the garden will be closed please check the website or Facebook.
Winter Lights Festival costs $8 per person and children under 10 are free.
Winterfest & Polar Bear Dip
Where: Sylvan Lake
When: February 16, 2019
Family fun will be from noon to 3pm
Polar Bear Dip: 1:00 PM – 1:30 PM on the west side of the pier. You must pre-register for the polar bear dip ($22) and the minimum charity donation required to participate is $100
Fireworks start at 7 pm
More information to follow at SylvanLake.ca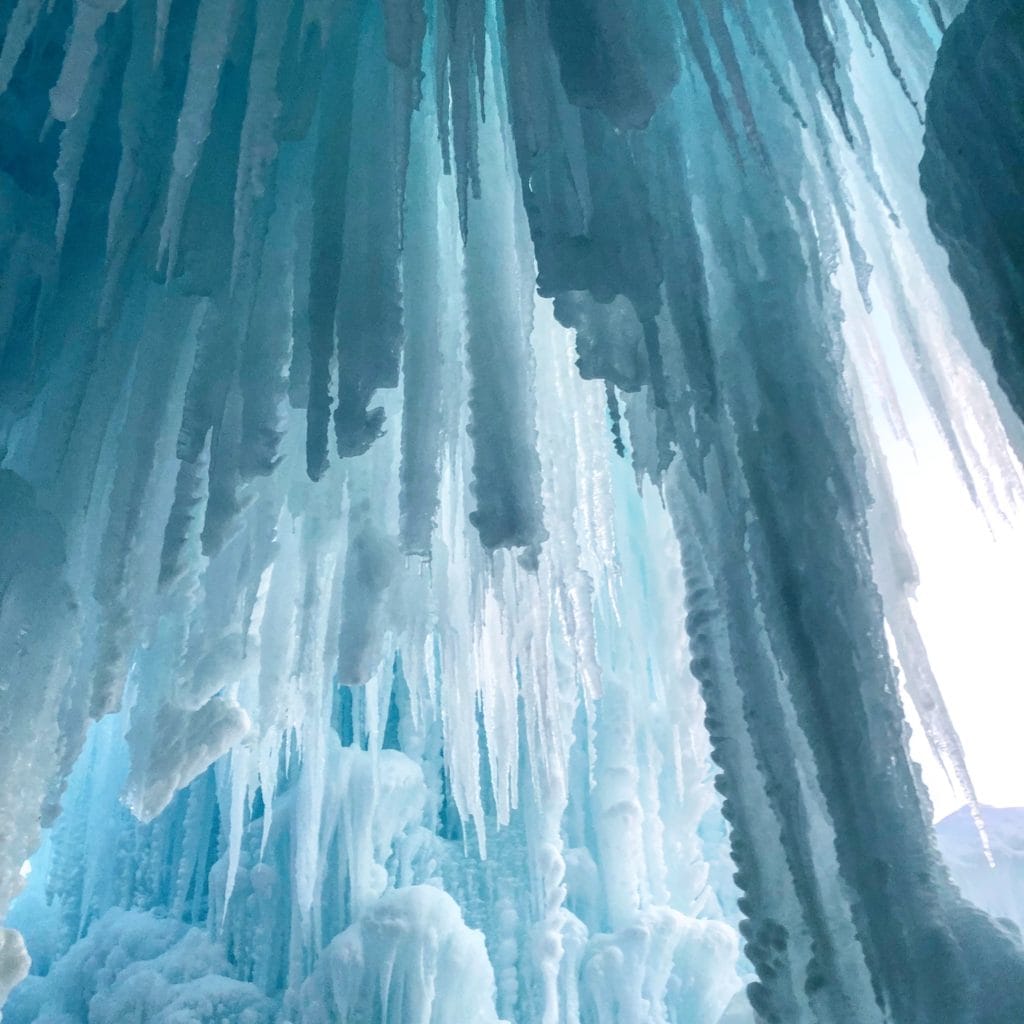 Ice Castles Edmonton
When: On until March (date depends on weather)
Where: Hawrelak Park in Edmonton
This Narnia like Ice Castle is a must-see that's for sure! This year's Ice Castle is made up of 25 million pounds of ice covering almost an acre of land. It features ice-carved tunnels, fountains, slides, frozen thrones, and ice towers with colour changing lights. Don't forget to book your tickets online beforehand because general admission tickets might be available, however, there are no guarantees.
Best time to go? Depends on what you're after. The lights look amazing at night but if you're going with little kids, it's just as magical in the daytime
Ice on Whyte
Where: Whyte Avenue & Gateway Blvd in Old Strathcona, Edmonton
When: January 25th-28th & February 1st -4th
The 16th annual Ice on Whyte Festival includes the International Ice Carving Competition, see how the professionals do it with ice carving lessons, the Big Chippers Ice Carving lesson in the Ice Bar (YES, we said Ice Bar details here). If you're going with the kids, there are ice carving lessons for kids, dates and times of ice carving lessons can be found here. Tickets can be purchased online here.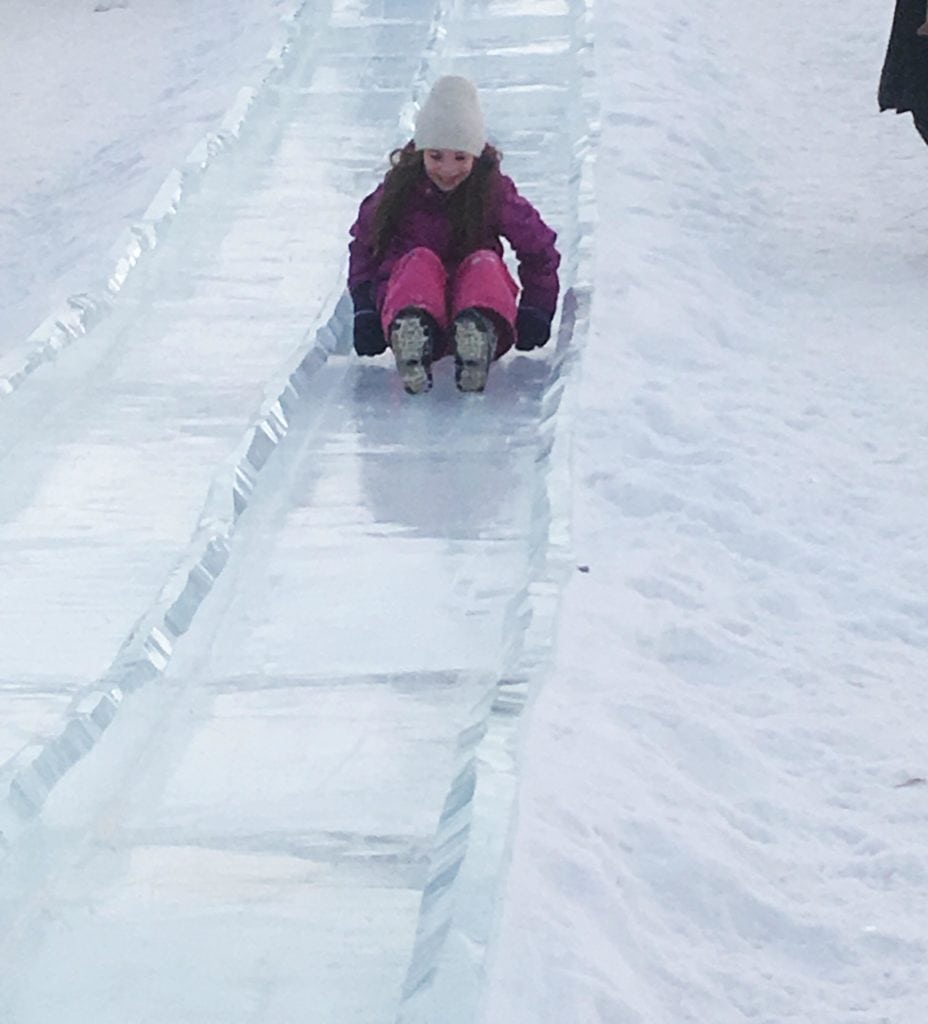 WinterPLAY

Where: Snye Park, Fort McMurray
When:  February 22-24
WinterPLAY is an annual three-day family-friendly festival with the best local entertainment, arts, food, sports and activities.
Registration is now open for Shootout on the Snye  check out amazing ice sculptures, see some fireworks, enjoy local entertainment, and take in this awesome winter event. Schedule and more details here.
Activities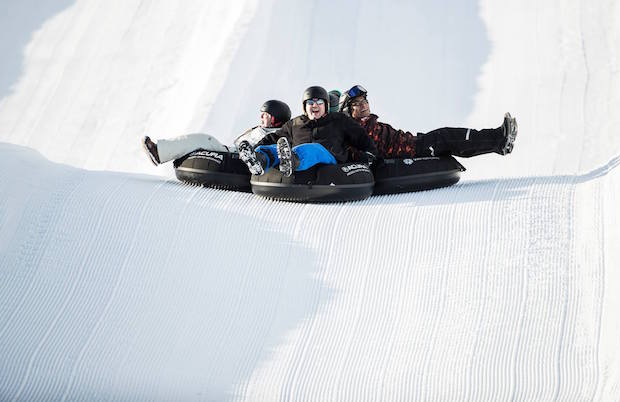 Snow Tubing at Mount Norquay
Say what? If you don't ski or snowboard there's another reason to visit Mount Norquay in Banff. With a new tube lane that opened in mid-December experience the magic carpet and large sliding lanes to go down along with your group of friends or your family. Have small children? No worries there is even a  small sliding area, and kids play area.
Canada Olympic Park in Calgary
Winsport offers a variety of winter activities for all ages. Skiing, snowboarding, a snow tube park for all ages, a chance to try out bobsledding (ages 16+) and a skating rink are what you can find here. Get more details here.
Skiing, Snowboarding & Snowshoeing at Nakiska
As far as skiing and snowboarding goes, we've got some great places in Alberta and Nakiska is one of them! If hitting the slopes isn't your thing, you can also go snowshoeing on the trails. Snowshoes and limited guided tours are also available! Plan your trip to Nakiska today!
Maligne Canyon Ice Walk
Located just 10 minutes outside of Jasper, Maligne Canyon is the deepest canyon in the park and the ice-walk adventure is definitely something to put on your Winter 2018 bucket list! Strap on your ice grips and explore the ice caves, frozen waterfalls, breathtaking ice formations! Book your tour here.
Banff Hot Springs and Cave and Basin.
What could be more Canadian than hanging out in the hot springs while it's winter outside while being surrounded by the Rocky Mountains.
Of course, this list doesn't even scratch the surface of all the amazing Alberta winter festivals and activities. We live in a pretty amazing province.
Jasper
Jasper has a crazy-town number of things to do in winter. From ice climbing lessons to chili cook offs, you won't be bored in one of our favourite places to visit in winter. More details on winter activities here.
What are some of your favourite Alberta winter festivals and activities?