It's a New Year and with that brings some awesome Alberta winter festivals and activities! Whether you're looking for something to do with the family or get away without the kids we've got some ideas on what you can do around Alberta.
Awesome Alberta Winter Festivals and Activities 2018
Banff Ice Magic Festival – January 18th-28th
Taking place in  Lake Louise, the Ice Magic Festival features talented ice artists from around the world who compete in an ice carving competition. The ice sculptures are one of a kind, and absolutely breathtaking. General admission tickets for a family of 4 is $30, are available through this website which also lists places of accommodations that include free tickets if you book your stay with them during the festival.
Snow Tubing at Mount Norquay  – Until the season ends
Say what? If you don't ski or snowboard there's another reason to visit Mount Norquay in Banff. With a new tube lane that opened in mid-December experience the magic carpet and large sliding lanes to go down along with your group of friends or your family. Have small children? No worries there is even a  small sliding area, and kids play area.

Ice Castles Edmonton – On until March (date depends on weather)
Taking place a Hawrelak Park in Edmonton, this Narnia like Ice Castle is a must-see that's for sure! This year's Ice Castle has 2 ice slides, an ice maze, ice throne, plus more. Don't forget to book your tickets online beforehand because general admission tickets might be available, however, there are no guarantees.

Ice on Whyte in Edmonton – January 25th-28th & February 1st -4th
It's true, the best festivals are the cold ones! Check out the International Ice Carving Competition, see how the professionals do it with ice carving lessons, taste some of the amazing stew made at the Whiskey Stew off and more! Tickets for a family of 4 are just $20 and can be purchased online here.
WinterPLAY in FortMcMurray – February 16-18
This annual celebration provides programs and events that celebrate and embrace the magic of winter. Watch a hockey tournament (or register to play) check out amazing ice sculptures, see some fireworks, enjoy local entertainment, and take in this awesome winter event. Get more details here.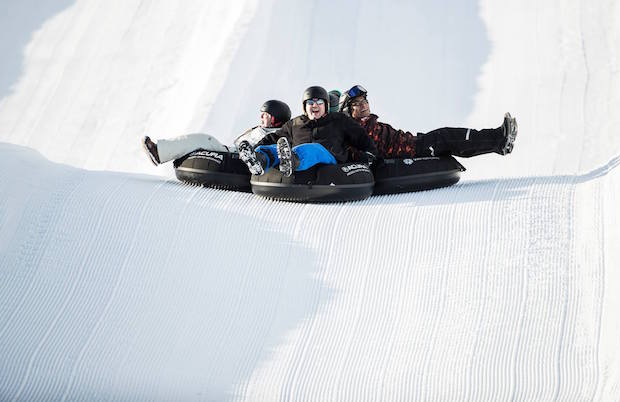 Canada Olympic Park in Calgary – All winter long
Winsport offers a variety of winter activities for all ages. Skiing, snowboarding, a snow tube park for all ages, a chance to try out bobsledding (ages 16+) and a skating rink are what you can find here. Get more details here.
Skiing, Snowboarding & Snowshoeing at Nakiska – All winter long
As far as skiing and snowboarding goes, we've got some great places in Alberta and Nakiska is one of them! If hitting the slopes isn't your thing, you can also go snowshoeing on the trails. Snowshoes and limited guided tours are also available! Plan your trip to Nakiska today!
Maligne Canyon Ice Walk – All winter long
Located just 10 minutes outside of Jasper, Maligne Canyon is the deepest canyon in the park and the ice-walk adventure is definitely something to put on your Winter 2018 bucket list! Strap on your ice grips and explore the ice caves, frozen waterfalls, breathtaking ice formations! Book your tour here.
Luna Glamping Northern Lights Resort – February
For a kid-free getaway, you can experience 10 rooms furnished in hotel style luxury rooms which are suspended from the trees or sitting on the ground with attachable feet in the middle of the Boreal Forest. Located just 2 hours North of Fort McMurray, this is an amazing experience. Get more details here.
Of course, this list doesn't even scratch the surface of all the amazing Alberta winter festivals and activities. We live in a pretty amazing province.
What are some of your favourite Alberta winter festivals and activities?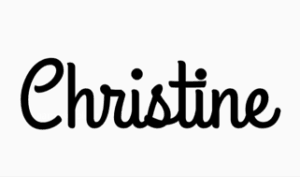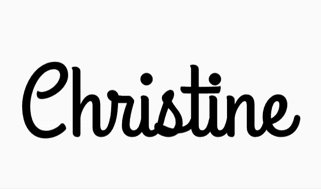 Photo credits: Banff & Lake Louise Tourism, Winsport