Super quick and delicious bruschetta recipe using leftover or garden cherry tomatoes
I'm not sure whether it's been the rain this year (there's been little sunshine) or I just got lucky but I have a TONNE of cherry tomatoes in my back yard this year.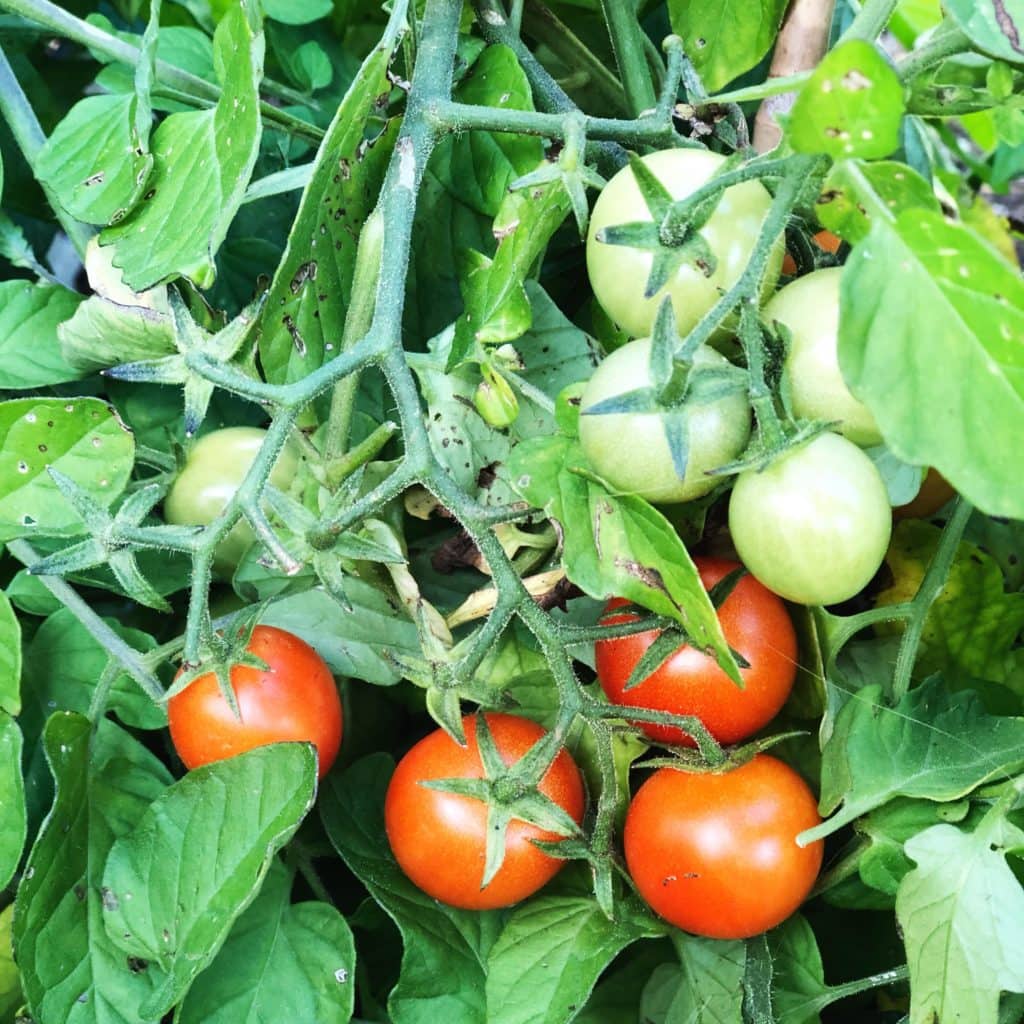 We grew them in an effort to encourage my youngest to try new foods…maybe she would eat them if she grew them. Nope. She picked them, wouldn't eat them. Ahhh well.
So here we are with a tonne of cherry tomatoes and the one thing I knew what to do without totally screwing it up…bruschetta! YEAY!
If you're not a great cook, have a tonne of cherry tomatoes and love bruschetta, you're in for a treat.
This recipe is all about personal preference. Feel free to add, subtract ingredients to your personal taste.
Gather your tomatoes, 3 cups of them. It seems like a lot, but it's good. If you're just making it for yourself halfing this recipe works too.
If you're gathering from your insanity of a garden, rinse the slugs off before you start dicing, and then dice the tomatoes as you see fit. I diced these in quarters, but smaller works too. Place them in a medium-sized bowl and add in your basil which has been chopped up too.
Add in your garlic, olive oil, sea salt, and balsamic vinegar, stir and taste. If it's not quite right, sprinkle a little bit more olive oil or salt to taste. If you don't like garlic or balsamic this is totally optional and the best part of bruschetta because you can customize to your own taste.
Once you're done, cover and place in the fridge and leave for up to 8 hours. It should sit for at least an hour in the fridge, which if you need right away, you should keep in mind. This helps all the juices and flavours talk to each other.
When you're ready to eat, slice your baguettes, place on a baking tray and brush with olive oil. Broil for about 3 minutes or when the baguettes are browning and serve.
You can either serve with the bowl for people to add the bruschetta on themselves, or serve with the bruschetta already on. I did the latter for ease of service.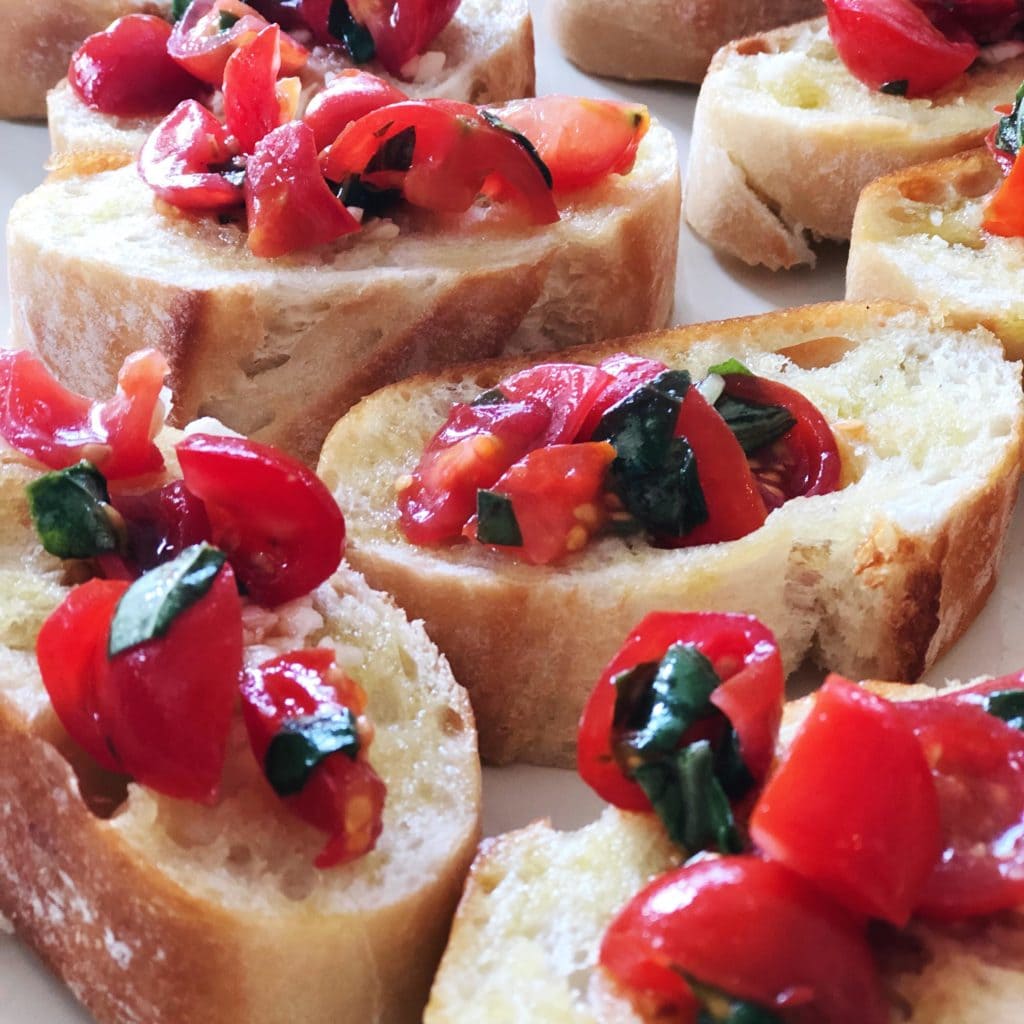 And that's it!
We asked on Instagram what other people did with a tonne of cherry tomatoes and responses varied from "eat them on the spot like candy" to making Sugo di Pomodoro (amazing suggestion from the Italian Centre) and roasting them.
What do you like to do with your tomatoes?
Like summer recipes? Check out our Farmers Market Salad
Cherry Tomato Bruschetta
Print Recipe
Ingredients
~ 3 cups of cherry tomatoes

~ Handful of fresh basil

depending on taste

~ Olive Oil

teaspoon or two

~ Sea Salt

pinch

~ Balsamic vinegar

~ 2 cloves of garlic

optional

~ 2 Baguettes cut into bite sized sizes
Instructions
1. Rinse your tomatoes (especially if you've picked them from the garden) dice them and place in a medium sized bowl.

2. Chop up your basil and place in the bowl and mix. Add more until it's the right mix for you.

3. Stir in the olive oil and sprinkle with sea salt

4. Taste test! If it's not quite right, add in salt or another teaspoon of olive oil.

5. Add balsamic vinegar. Start with a teaspoon and add more to taste. Stir again.

6. Add in minced garlic.

7. Cover and place in the fridge for at least an hour for the flavours to mix.

8. When ready to serve, cut up your baguette into bite size pieces (about 1/3 of an inch) and place on a baking tray. Brush baguettes with olive oil and broil for about 3 mins.

9. When tops are brown pull out of the oven.

10. You can serve the baguettes along with the bruschetta on the side, or spoon the brusheta on the top of the baguettes for easy service.