We recently spent some much needed time away just outside of Canmore and decided to go for lunch on our first day there at The Grizzly Paw Brewing Co.
While I am not familiar with The Grizzly Paw Brewing Co. brew I do know is that they make some tasty soda so picking a place to go out to eat with all of Kris's family (14 of us) I knew this was the perfect place to try!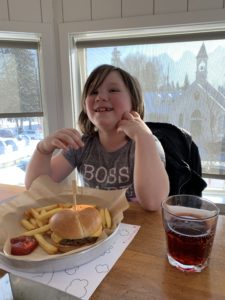 Not to mention kids and pop! Mine don't get to drink it very much so of course they also happily agreed that this was the place to be!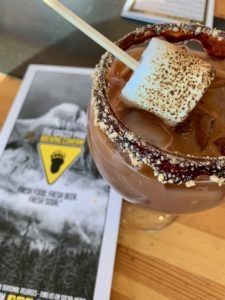 When we sat down I saw the waitress bringing a drink to another table which was their Fireside S'More. It looked delicious and I knew I had to try it. I'll honest this boozy drink comes with a $14 price tag,  a bit steep for an everyday drink – but a kick-off to a mini-vacay. Heck yea!
The Food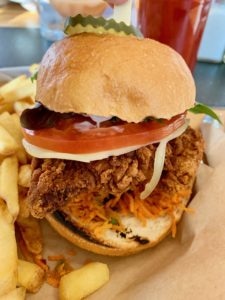 With a full menu of tasty appetizers, hand made burgers, salads and more there was something to satisfy everyone's cravings. It's been a while since I've gone out for a meal with a large group and everyone has been satisfied with their meals. Delicious, cooked perfect, and we all left with full bellies.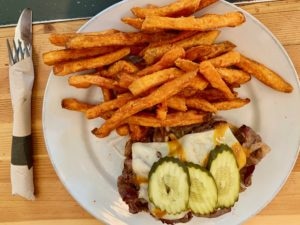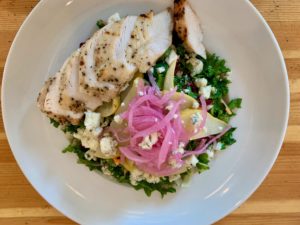 The Views
Is there really any place in Canmore that doesn't have the most beautiful views? If you're looking to dine with a mountain view – a table close to the window it a must. With seating available on 2 levels, there is plenty of window seating available. And with all of the window in the restaurant – regardless of where you sit there is natural light all over.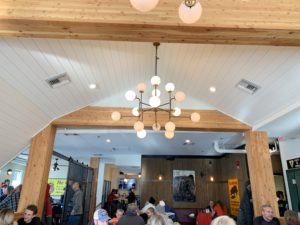 The family-friendly pub atmosphere was the perfect setting for our family meal and I definitely recommend a stop here. Guaranteed we will be back again.
The Grizzly Paw Brewing Co. is located at 310 Old Canmore Rd for more details about their restaurant, brewery, and more visit www.thegrizzlypaw.com