Whether you're visiting Calgary or live there we can all agree that there are some pretty awesome things to do there, which includes the waterpark at Southland Leisure Centre.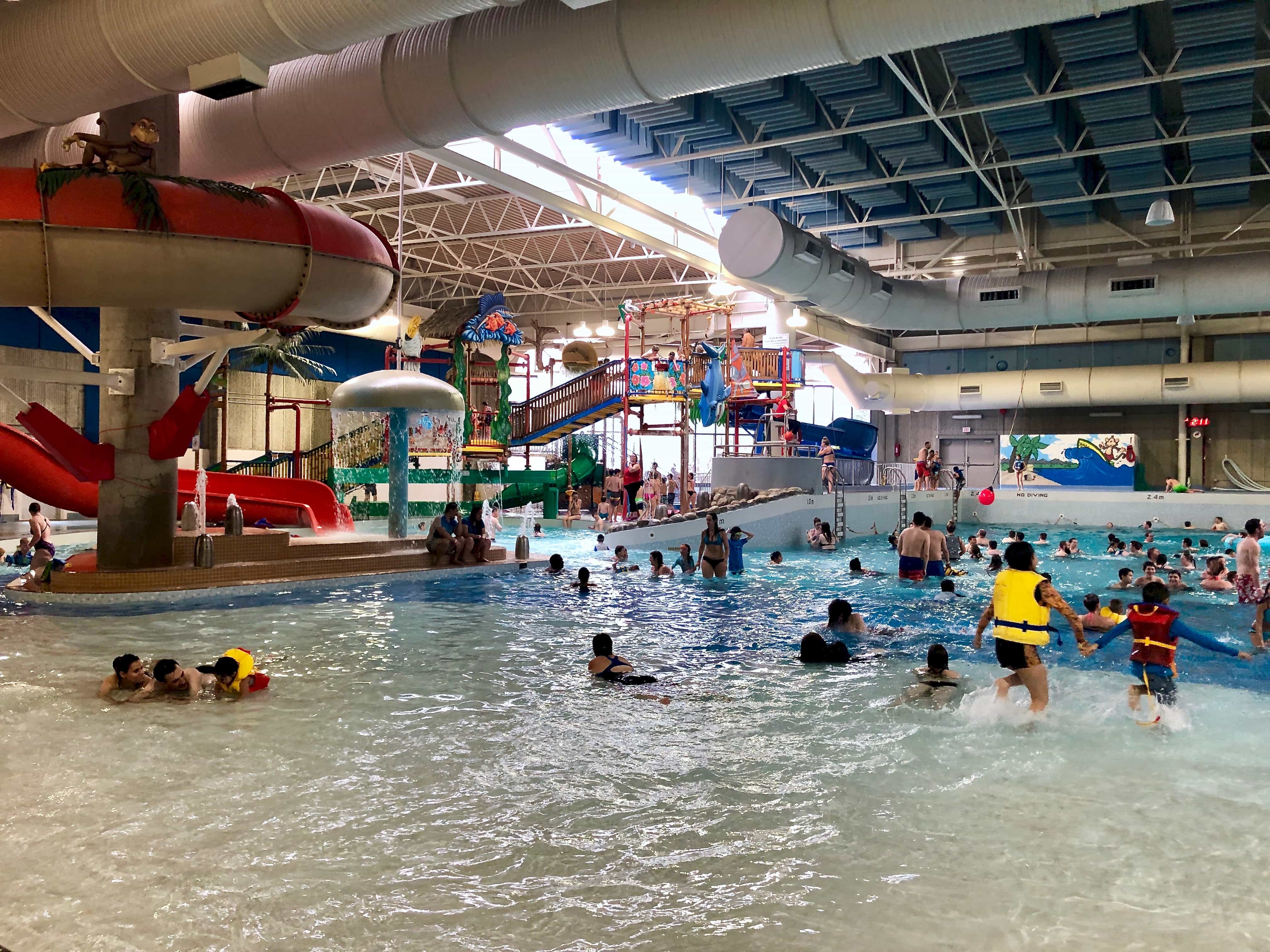 Visit The Southland Leisure Centre Waterpark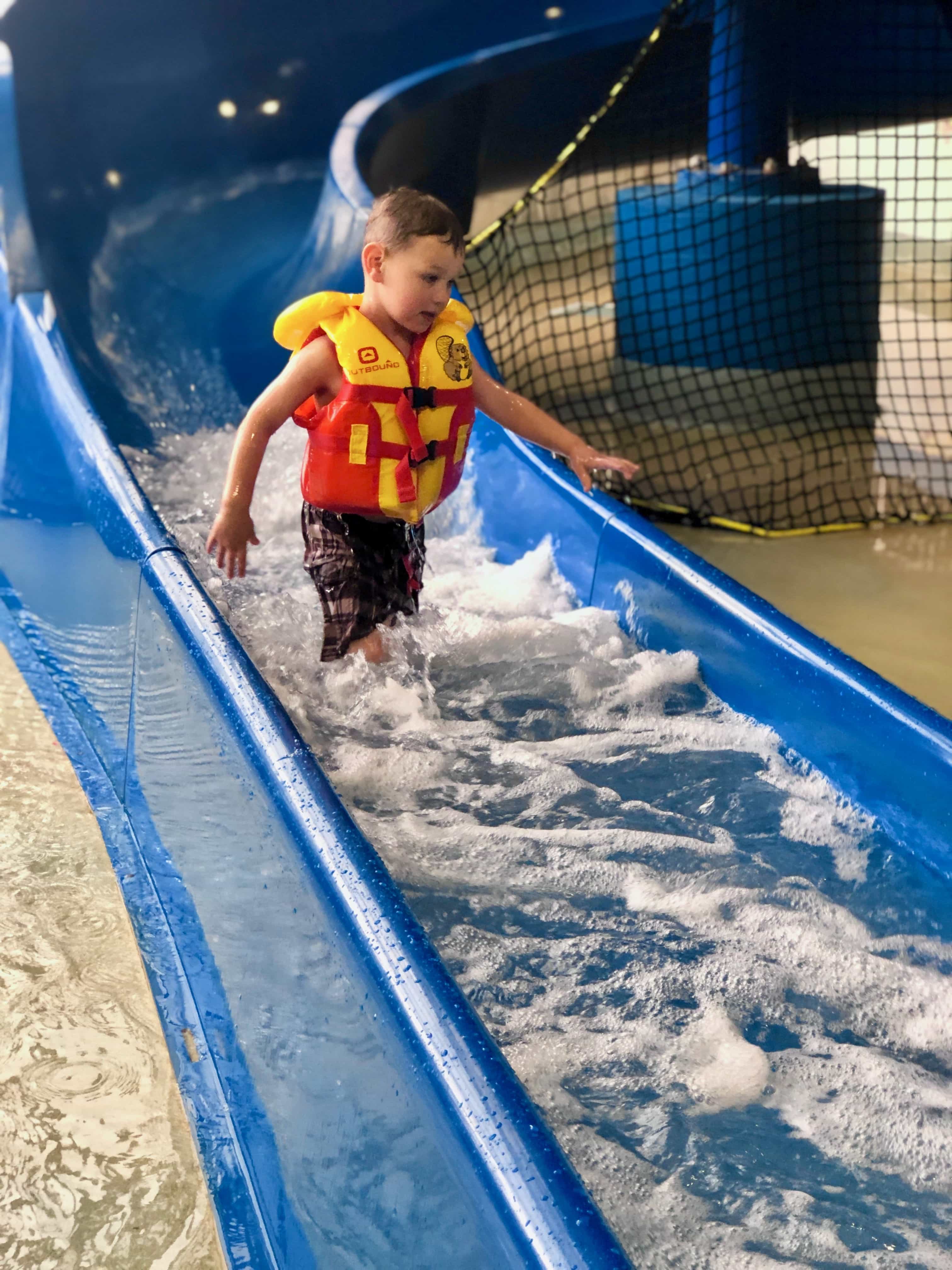 The Southland Leisure Centre Waterpark offers something for everyone.
The indoor waterpark with the  AquaPlay structure is the perfect area for kids to slide and play in shallower water. There is also a slide that is connected to the pool right beside which also feeds into the larger wave pool.
Another slide can be found on the upper deck, which also has a deepwater pool to jump into from the diving board as well as a hot tub for you to relax.  Access to swing rope that goes into the wave pool can also be found on this level.
Pricing & Hours
Single-visit admission is $3.30-$13.35 depending on your age, and children under 2 are free. There is also a single visit family pass available for $29.35, making it an affordable way to spend the day as a family of 5.
Hours of operation are:
Monday-Friday – 5:30 am-10:00 pm
Saturday – 7:30 am-10:00 pm
Sunday – 7:30 am-6:00 pm
*Please note the Waterpark is closed: September 2 – 22 for maintenance
Southland Leisure Centre Waterpark is located at 2000 Southland Dr. S.W for more details you can also visit www.calgary.ca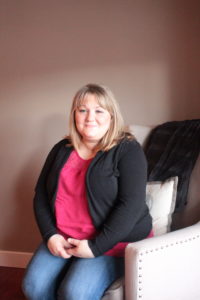 Christine Bruckmann is one of the founding members of Alberta Mamas and is known to everyone as the research ninja. You can also find her writing on her blog Just Another Edmonton Mommy.