Now that most of the snow is gone, you have to admit, the amount of garbage around our fine cities is pretty upsetting. BUT, there is a way to help keep Alberta beautiful and our cities are trying to make it as easy as possible with free litter pick up kits!
Litter Kits in Edmonton
Register with Capital City Clean Up
As part of Capital City Clean Up, you need to register before going to pick up a free litter pick up kit. Your kit will include a litter picker (limit 1 per individual registrant), 3 black bags, 1 blue recycling bag, 6 gloves, and safety information. There is a limit of 5 kits per registrant.
Pick up your kit
You can get your free litter pick up supplies at a variety of recreation and leisure facilities. Be sure to check the hours of operation before going to pick up.
ACT Recreation Centre – 2909 113 Avenue
Clareview Community Recreation Centre – 3804 139 Avenue
Londonderry Fitness and Leisure Centre – 14528 66 Street
O'Leary Fitness And Leisure Centre – 8804 132 Avenue
Hardisty Fitness and Leisure Centre – 10535 65 Street
Eastglen Leisure Centre – 11410 68 Street
Central Lions Recreation Centre – 11113 113 Street
Commonwealth Community Recreation Centre – 11000 Stadium Road
Grand Trunk Fitness and Leisure Centre – 13025 112 Street
Kinsmen Sports Centre – 9100 Walterdale Hill
Bonnie Doon Leisure Centre – 8648 81 Street
St. Francis Xavier Sports Centre – 9240 163 Street
Terwillegar Community Recreation Centre – 2051 Leger Road
Confederation Leisure Centre – 11204 43 Avenue
Mill Woods Recreation Centre – 7207 28 Avenue
Dr. Anne Anderson Community Centre – 11810 35 Avenue SW
The Meadows Community Recreation Centre – 2704 17 Street
Help clean up
Be sure to follow the safety guidelines when you get out to help clean. We don't want anyone to get hurt. If you find a needle, mark it and report it. Don't pick it up yourself!
You can clean in your community, along a walking path, at the park, or anywhere you notice litter on public property.
This isn't restricted to the spring! Supplies are available until the fall and will return again in the spring.
Report your efforts
Help the city show this program is being used. You can report your litter pick up statistics. If you want to go out with a group, consider joining the Capital City Clean Up Volunteers.
Please remember to call 311 if you come across graffiti, vandalism or needles and they will help you out.
More details can be found on the City of Edmonton website.
Pathway and River Cleanup in Calgary
During the annual cleanup event, thousands of registered volunteers collect garbage in every quadrant of the city. Each year volunteers help remove litter in Calgary's parks, greenspaces and along nearly 300 kilometres of pathways and river banks.
Sign up as a team for a specific area in late February and early March.
Watch for the hashtag #yyccleans for updates.
TLC (The Litter Cleanup) Kit in Calgary
TLC Kits are available for pickup at The Inglewood Bird Sanctuary on Wednesday to Sunday between 10am and 4pm.
These kits are designed for up to six people (one household) for small, family litter cleanups in their neighbourhood.
If you collect more garbage than what will fit in a bin, report it to 311 so they can come and collect it. More information can be found here.
Green Deer in Red Deer
Organized by Kerry Wood Nature Centre, Green Deer is the spring clean-up initiative for Red Deer. Sign up online and can pick up your free cleanup supplies from the Kerry Wood Nature Centre, Red Deer Recreation Centre, G.H. Dawe Community Centre, or Collicutt Centre.
Share your clean up effort with #trashtag on social media.
Clean Community Challenge in Lethbridge
Lethbridge has SEVEN different programs to keep the community clean. Be sure to check them out:
Downtown Fort McMurray Clean Up
Show up at Kiyām Park on Friday, April 21, 2023 from noon to 2pm to help clean up downtown with free supplies.
Or, sign up to adopt a community or trail/roadway on your own schedule. Read all of the details on the Wood Buffalo Community Cleanup page.
Alberta Highway Cleanup Program
If you're part of a non-profit group, this program may be worth looking into. Alberta Transportation and Economic Corridors pays participating non-profit groups and clubs $100 per km cleaned.
The clean up runs the first and/or second weekend in May.
Other Ways to get Involved
You don't have to sign up with any of these organized activities to clean up. Some more ideas include:
Pick up a single piece of litter every day for a month.
Once a week, bring a bag and gloves to pick up litter when you walk your dog or go for a run. Did you know that picking up litter while jogging is called plogging? Plogging is a great way to incorporate squats into your cardio workout!
Purposefully commit to pick up every piece of litter the wind blows onto your property all year long.
All of these options are great ways to get involved and take care of our communities. We love the idea of getting a group together and involving the kids!
More Spring Things
While you're here, why not check out these other great family-friendly Alberta spring things? (We know what the rest of the world thinks of as "spring" doesn't always work here!)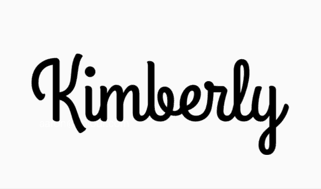 Kim Ouellette is a Co-Founder of Alberta Mamas and an Edmonton Realtor with Schmidt Realty Group. She is a wife, mom, daughter, friend and adventure seeker who loves to explore Alberta and beyond. Connect with her at kim@weselledmonton.com