Living in North Edmonton for the majority of my life, the biggest stormwater facility that I knew of was Beaumaris Lake. I grew up walking around the paths, lived in the townhouses across the street from it, and genuinely love it.
Safely Enjoy Your Favourite Winter Activities
One distinct memory I will always have about Beaumaris Lake is from when I was in Jr.High and a student was receiving an award for rescuing his friend who had fallen through some ice on that very 'lake'. The message I received loud and clear that day was that stormwater facilities are meant to be enjoyed from afar. They are not safe for anything else.
But why you ask?
Simply put stormwater facilities have both an inlet pipe and outlet pipe which allows for constant flow. While there may be many areas that the ice appears to be thick and safe for your winter activities, the constant flow that happens, generates heat which makes the ice unstable, and unpredictable.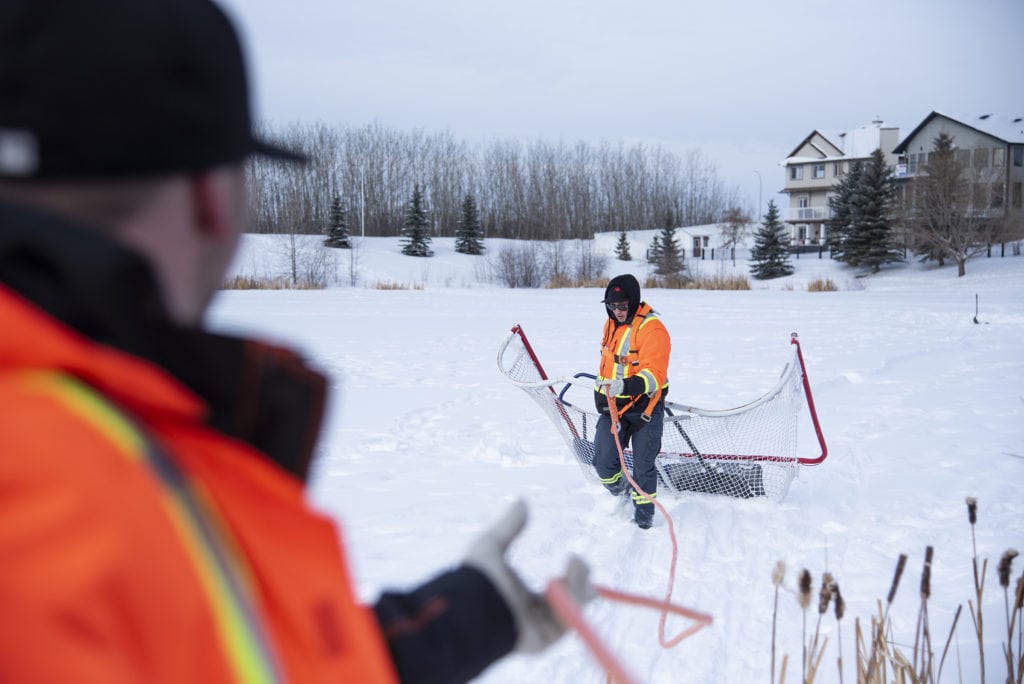 With there being 240 stormwater facilities in Edmonton, every year EPCOR spends a lot of time removing items, putting up fences, and monitoring these areas because many people still use them for their favourite winter activities. With the pandemic drastically limiting the activities that we can do outside, even more people are using stormwater facilities for skating, sledding, and skiing.
Helping You To Enjoy Outside Safely
*All contests are now closed*
To help encourage families to safely enjoy their favourite winter activities, we've partnered with EPCOR to host some awesome giveaways for Winter activities here in Edmonton!
You must be of legal age to participate and be able to pick-up in North Edmonton. Contests will both be held on Facebook & Instagram – make sure that you're following us there!
December 11th – 15th  – 1 prize pack which include
1 – Reddi Rink Hockey Rink Kit
1 – Family pack of 4 tickets to Edmonton Ski Club for skiing or tubing
December 19th – 23rd – 2 prize packs which include
2 – Family packs of 4 tickets to Edmonton Ski Club for skiing or tubing
1 – Snowshoe Rental and 60min guided tour for 4 from River Valley Adventure Company
1 – Segway Adventures (choice of 60min adventure for 2 or 30min 'family' adventure for 4) from River Valley Adventure Company
This post was created in partnership with EPCOR, all opinions are my own.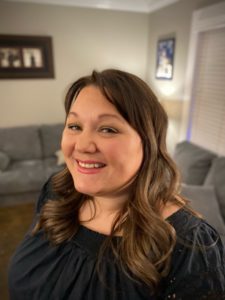 Christine Bruckmann is one of the founding members of Alberta Mamas and is known to everyone as the research ninja. When she's not writing about fun things you can find her on her blog Just Another Edmonton Mommy.