As a bonafide app nerd I love all the different apps out there from photography and video trip planning and ordering pizza. I love me a good app. That being said, there are a LOT of apps out there for parents, so I've compiled my top parenting apps as well as some of the other Alberta Mama's favourite apps that will help your life and not sit on your screen unused taking up precious storage space.
Apps for Pregnancy
Device: Apple and Android.
Cost: Free
About:  From the people that helped you plan your wedding at TheKnot.com is The Bump.  The best part about this app, is seeing how big your baby is every week, and the development at every stage. Don't we all want to know what that little avocado is doing this week? What kind of cool stuff are they growing this week?  There's a community forum and contraction calculator, but really, I'm here for what the baby is up to.
Apps for Babies
Device: Apple and Android
Cost: Free & paid.
About: I first learned about My Smart Hands a few years ago when everyone was on Twitter (before Twitter became a place for trolls and Donald Trump) as the founder, Laura Berg was a regular on the Twitter and I've seen her speak at an event in Edmonton. There are several apps depending on whether you're a newbie or an advanced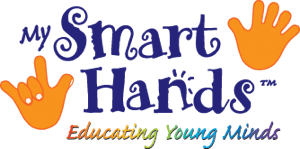 Device: Apple and Android
Cost: $3.99
About: It's not a free app, but it's cheaper than a Starbucks drink! The Wonder Weeks app does what The Bump does, but for babies. Track your babies development and be prepared for when your baby is about to make a developmental leap!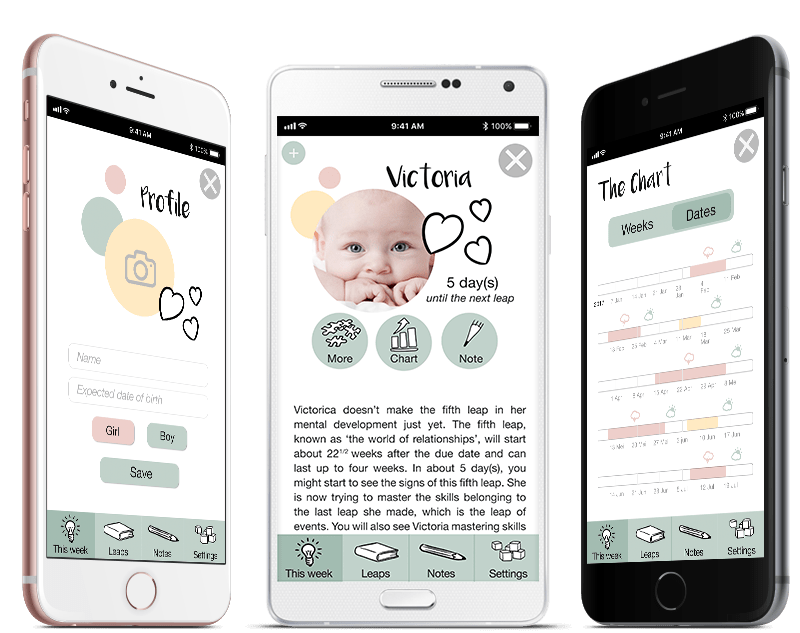 Apps for Saving Money
Device: Apple and Android
Cost: Free
About: It's the flyers… but on your phone. No more cutting out coupons, no more flyers in the recycling!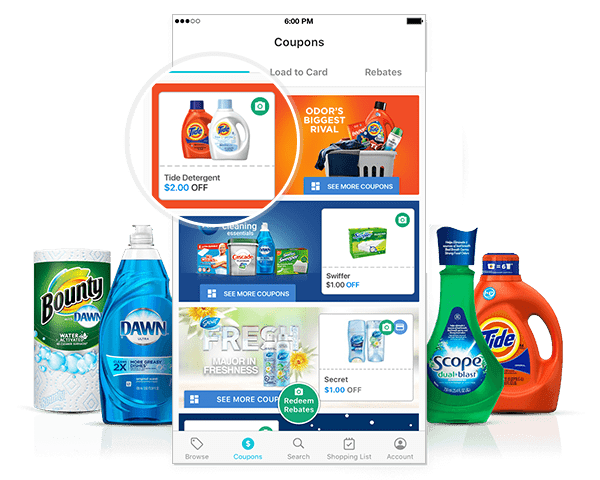 Device: Apple and Android
Cost: Free
About: Take back your wallet! Add all of your rewards cards into this app so you no longer need a giant wallet to hold them all.  There's also an option to view flyers in the app in your neighbourhood!
Food Apps
Device:
Cost: Free
About:  Yummly is a community-based app where you can share recipes and there are LOTS of recipes! You can search by popular or trending recipes, kid-friendly or seasonal recipes or for certain diets. My favourite part of the app is searching in the ingredients. For example, you've got chicken breasts and a can of tomatoes (always so many cans of tomatoes) and it will bring up recipes that have those ingredients in them! Boom, dinner is sorted.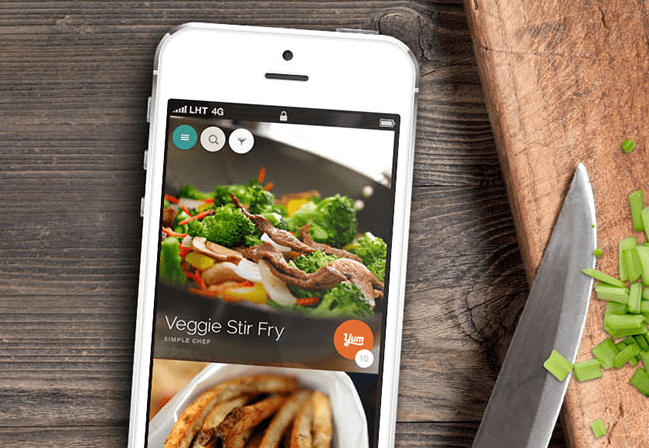 Device: Apple and Android
Cost: Free
About:  Skip the Dishes is a food delivery app, simply chose the restaurant from the app, order your food and boom, now you have dinner. The best part about this app is ordering breakfast from your bed on a Sunday, I thought I deserved some kind of award for that idea and still do.
Device: Apple and Android.
Cost: Free
About: Remember in the "olden days" when people used to go to their neighbours for a cup of sugar? Me neither, but my mother said it happened. Well, Olio is that thing that my mum said happened but in the tech age.  Olio connects neighbours by food sharing! Grown too many zucchinis's in your garden? Pop them on Olio. Bought yet another can of tomatoes at the grocery store (I always do this), pop it on Olio and share your food with your neighbours.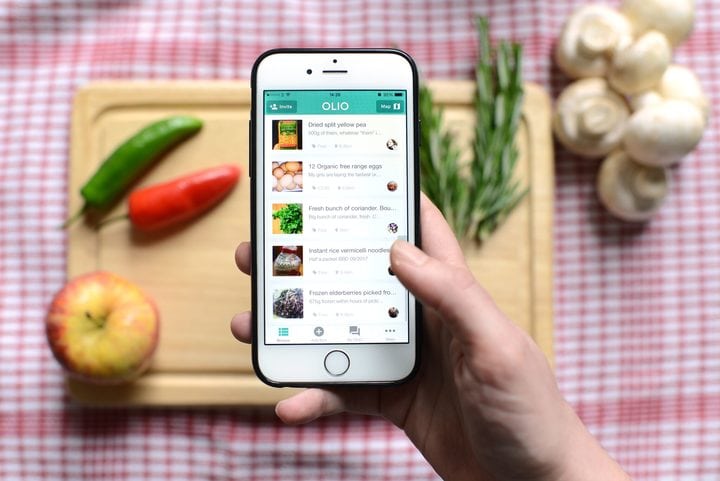 Family Organization Apps
Device: Apple and Android.
Cost: Free but has in-app purchases for an ad-free experience, or for premium services like a birthday tracker, importing contact and more notifications.
About: Cozi is the "all in one" family organizer with everything from a calendar, grocery lists, to do lists, recipes and a family journal.
Why we like it: Different colours for family members, the recipe feature and the lists! Lists means no more sticky notes all over the house! The kids can see the calendar from their devices so they know in advance when their dad is traveling for work or that it's Tuesday and they have soccer.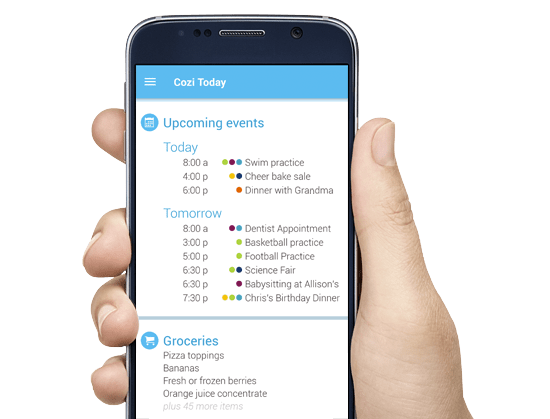 Device: Apple and Android
Cost: Free
About: There is nothing fancy about the Google calendar, especially when you compare it to Cozi, but its simplicity is its genius. Like Cozi, you can add multiple calendars, but what I like is that you can sync your work calendar as well. While I like that my kids can see what's happening in the upcoming week, they don't need to see that I have a work meeting at 1pm on a Wednesday, so I can keep that separate from their eyes.