Back to school, it's just around the corner and one of the many realities of Back to School is finding those breakfast, lunch, and snack options that our kids will eat. It's not easy at the best of times, but some of these Back to School breakfast, lunch and snack ideas might help to make it a little bit easier.
Breakfast, Snack, and Lunch ideas for kids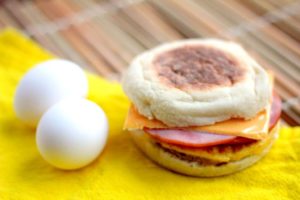 Copy Cat Breakfast Sandwiches – My kids love breakfast sandwiches, but buying them for breakfast everyday can get expensive. Save some money and make your own! Yum!!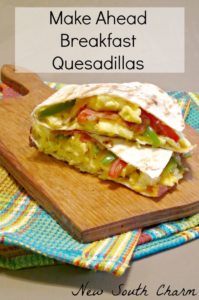 Make ahead breakfast Quesidillias – It's true those school mornings can be hectic so having a fast breakfast option available is key and these are it.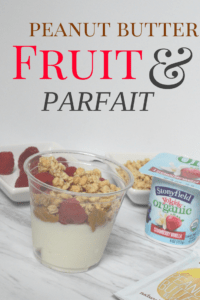 Peanut Butter and Fruit Parfait – A perfect start to the morning and easy to make. Protein, fruit, and calcium. I'd call that a successful breakfast!
Easy Homemade Granola Bars – My kids love Granola Bars anytime of the day. This recipe can be made 8 different ways so that you can change it up!
Honey Popcorn Balls – Just 3 ingredients will make these awesome snacks! Whether it's for the lunch box or for after school the kids will love them.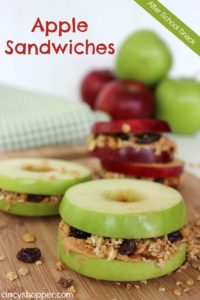 Apple Sandwiches – A fun idea to get kids to eat their fruits and if you've for a nut free school, nut free alternatives taste delicious with this too! Add some granola and raisins for some sweetness and crunch and you've got a great snack.
Pizza Poppers – The perfect lunch item to make ahead for the freezer for when you need to grab something quick for lunch or even a snack.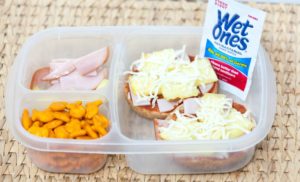 Hawaiian Pizza Bagel – A classic pizza favourite and your kids will love being able to make their own mini-pizzas at lunch time.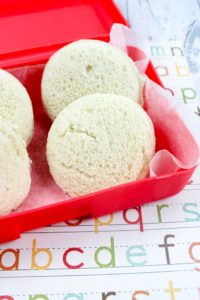 Homemade Uncrustables – Some kids just don't like the crust! Grab your cookie cutters and make your crustless sandwiches into some fun shapes!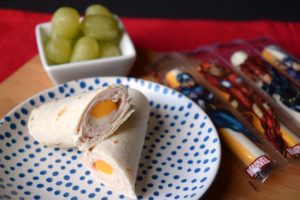 Turkey and Cheese Roll Up – A protein packed lunch ideas and as an added hack you can make it with a cheese string (genius!). Heck, I think this is going to be one of my lunch go-to's!
What are some of your breakfast, lunch, and snack go-tos for school? Leave a comment so we can share!