If you've ever driven on the Yellowhead Highway around Wildwood and Entwistle, you've no doubt noticed a massive lake along the north side of Highway 16. During a recent road trip we actually saw a sailboat on this lake and I was intrigued so, decided to take the kiddies on a road trip to Chip Lake.
Getting to Chip Lake
Chip Lake makes a great day trip from Edmonton – it's about an hour and a half drive along Highway 16, which is just enough for a short movie for the kids. There is approximately 25 km of gravel before hitting the campground area. But this view along the road in is pretty sweet.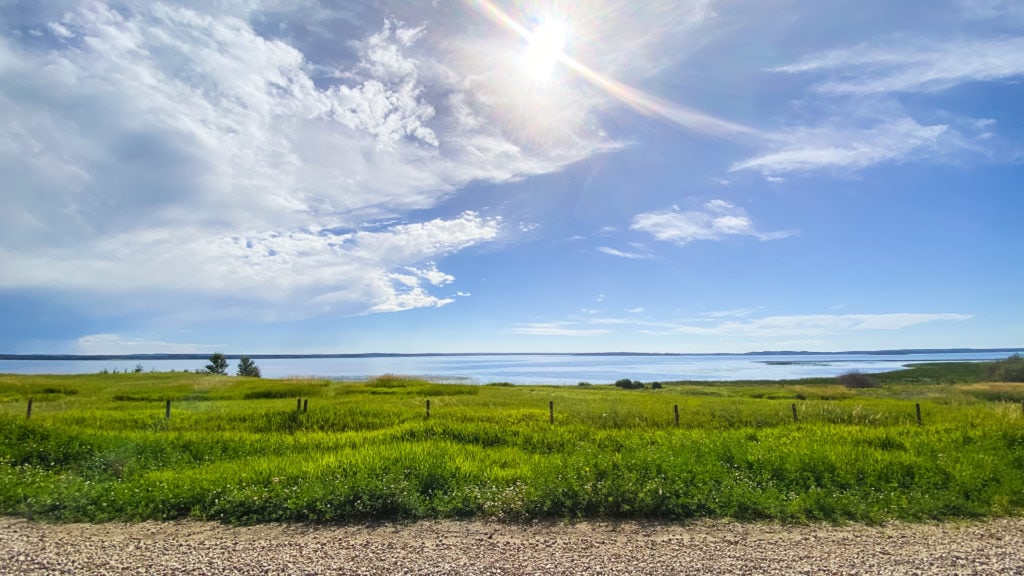 Fishing at Chip Lake
We saw someone fishing from the shore while we were there. He said you can expect to catch pike and burbot here. Always check Alberta Fishing Regulations before heading out.
Boats on Chip Lake
There is a natural boat launch for your canoe, kayak or paddle board as well! Some folks were out on the lake with a board and some floaties when we were there.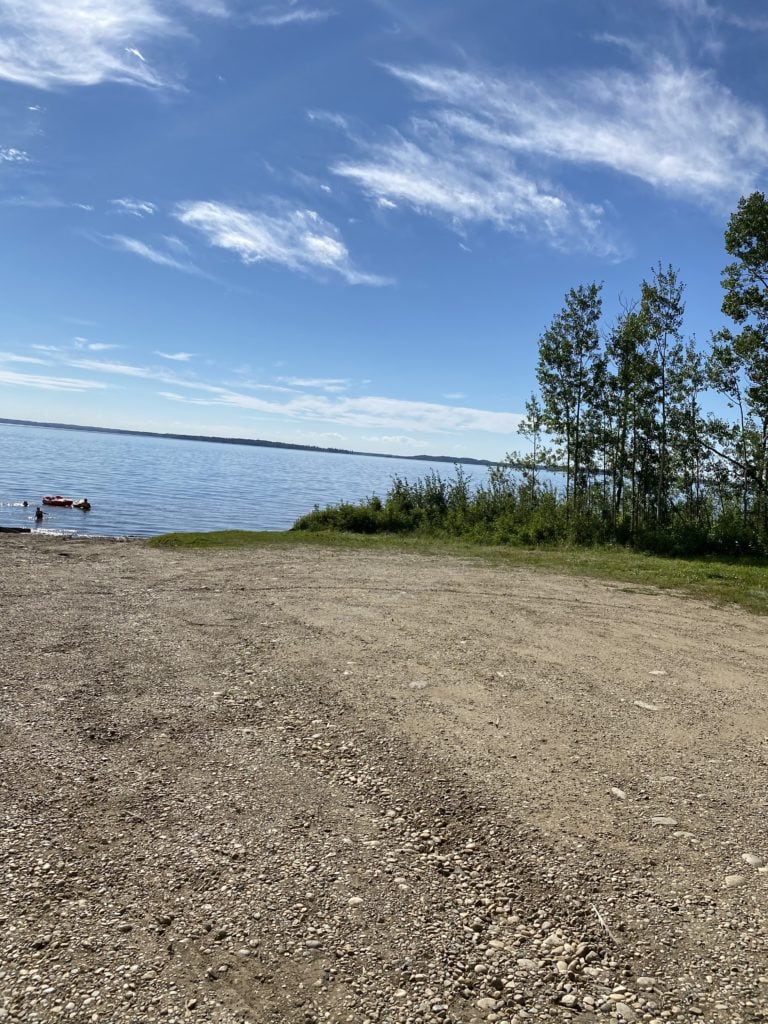 Playing in the Water at Chip Lake
We hung out on along the lake for a bit. I wouldn't call it a "beach" per-say but the kids enjoyed throwing rocks, wading in – carefully – as you never know when a lake can drop off. There was some debris & rocks along the shore as well, so be sure to be careful where you step. A little further out into the water it gets sandy, so the kids enjoyed that!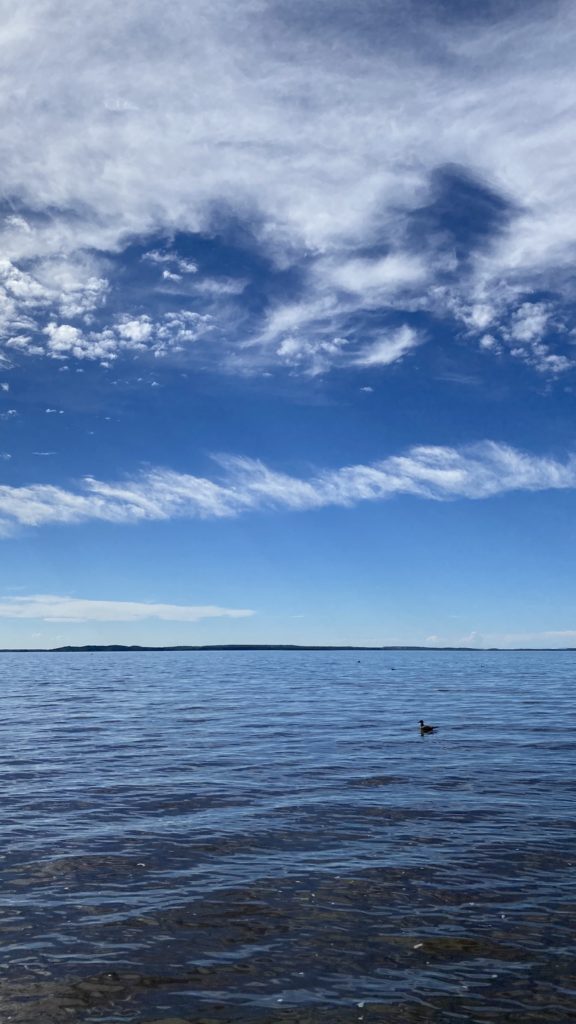 Chip Lake Playground
We spent a bit of time playing on the classic wooden playground, too. The kids love these older playgrounds.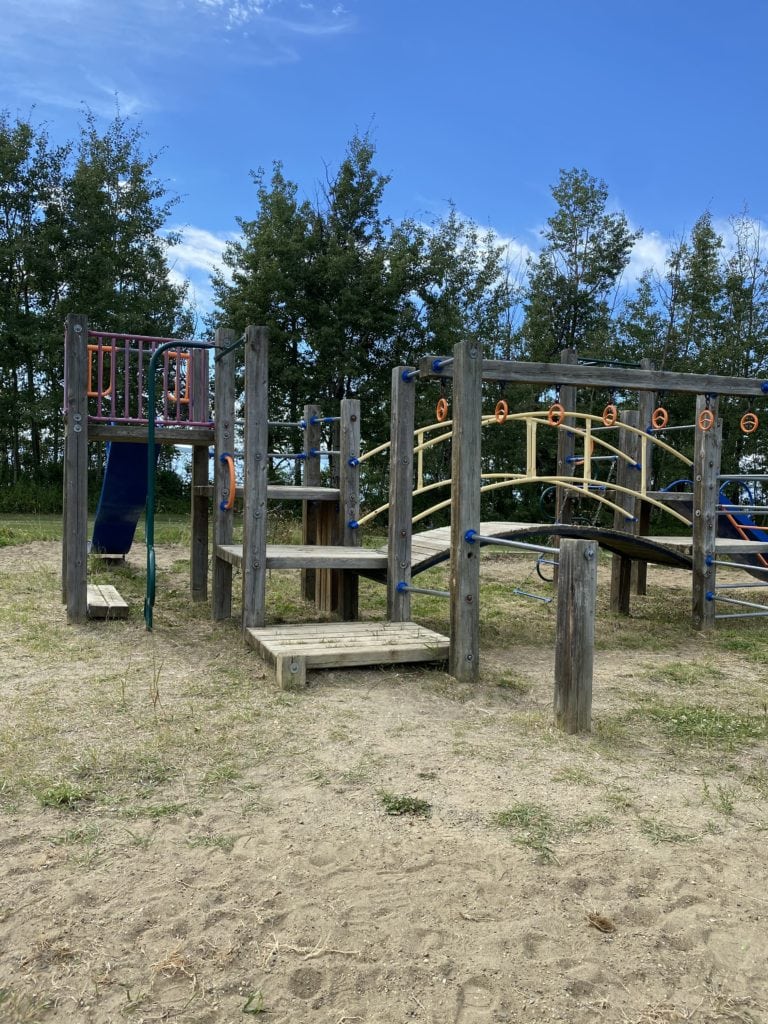 Self Registration Campground at Chip Lake
Chip Lake is self-registration. I noticed a pair of outhouses, and even some wood available for campers.
There are smaller tenting sites, larger open sites and then also group sites for camping, though there is no power. At $25/night it's super affordable!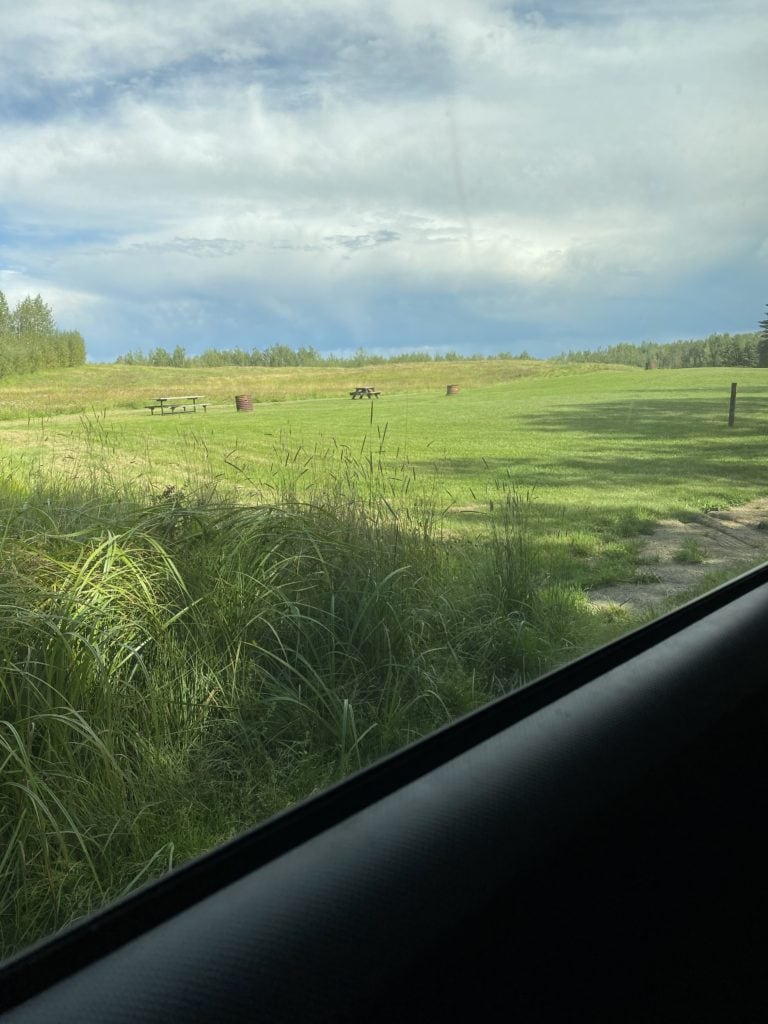 Noise at Chip Lake
You couldn't hear the highway but you could hear the train when it came through which was actually pretty neat during the day (maybe not in the middle of the night if you're a light sleeper).
This lake is HUGE! There are lots of ducks and along the way there, even an Elk farm.
I can't imagine a sunset here. I bet it would be fabulous!!
A Great Edmonton Day Trip
At a little over an hour and a half drive west, it was a great lake for a day trip from Edmonton. One of our paddle boarding/kayak mamas is considering a trip there with her trailer!
For more day trip ideas, check out some of our other posts: