I know, I know, planning for camping right after Christmas and the massive cold snap that most of us Albertans just experienced seems crazy. But, it's true, National Parks in Alberta (Parks Canada) start taking reservations next week! This makes my heart warm and has me dreaming of better days of long sunlight, glorious heat and once again swimming in our beautiful lakes. This really does seem like a dream at this point!
Here's what you need to know if you want to snag a sweet campsite at a Parks Canada Campground this summer:
You can make your reservations for the entire summer at a Parks Canada campsite once the reservation launch begins.
Study the maps of the campgrounds ahead of time so that you know exactly what you want (plus a back up or two) for the morning of the launch. If you are looking for a fully serviced site or waterfront site this will be important.
Again, if you want a prime site you will likely want to be online about 15 minutes before the 8am MST launch time.
This year, you WILL need a Parks Canada Pass to stay in any National Park. Check out the Discovery Pass options here.
You can make all online reservations here. If you prefer, you can make your reservations by phone by calling 

1-877-RESERVE (1-877-737-3783).

 This service is available from

8 a.m. to 6 p.m.

local park time.
Parks Canada Reservation Launch Dates for Alberta:
Jasper National Park- January 9 @8am MST
This includes Pocahontas, Wabasso, Wapiti, Whistlers (including oTENTiks) & Palisades. Jasper is a personal favourite of mine (since I was a little girl) and we love staying at Whistlers. They have added a great feature called Whistlers Trail with different natural play areas for the kids to explore.
Wapiti is great for smaller trailers and tenting as the sites are a bit smaller but you are very close to the Athabasca River which is a great trade off. You will often see Elk roaming the campsite to get to the water for a drink.
Banff National Park- January 10 @8am MST
This includes Lake Louise, Tunnel Mountain, Johnston Canyon, Two Jack and oTENTiks. We mainly stayed away from Banff last year with the overwhelming popularity that complimentary park access brought. I think it might be time to go back and explore!
If you are staying in Banff we recommend Tunnel Mountain. They have large sites and great shows put on by Park Staff. Note that if you are looking to have a campfire book a spot that is in Tunnel Mountain Village I as the Trailer Courts don't have fire pits. They have restricted generator use this year to 9-10:30am and 5-7pm which will make your stay here even better.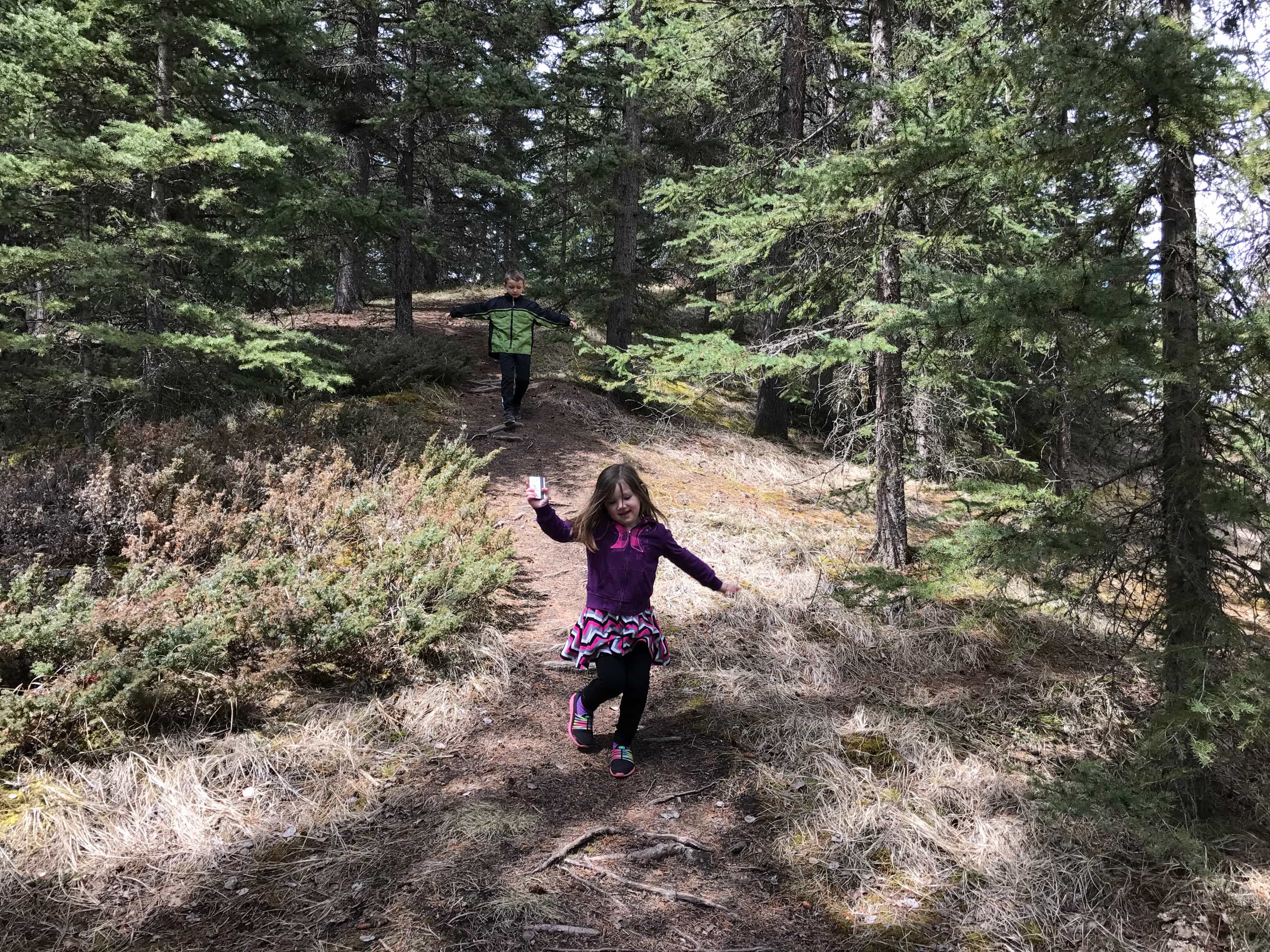 Elk Island National Park- January 11 @8am MST
This is for the only overnight campground in the park, Astotin Lake. It includes equipped camping and the oTENTiks. One of our founders stayed in an oTENTik last year with her family and loved the experience! A great short trip for Edmonton folks.
Rocky Mountain House National Historic Site- January 11 @8am MST
This includes the Rocky Mountain House Campground and Heritage Camping which one of our founders took in last year with her children. Read all about that experience here!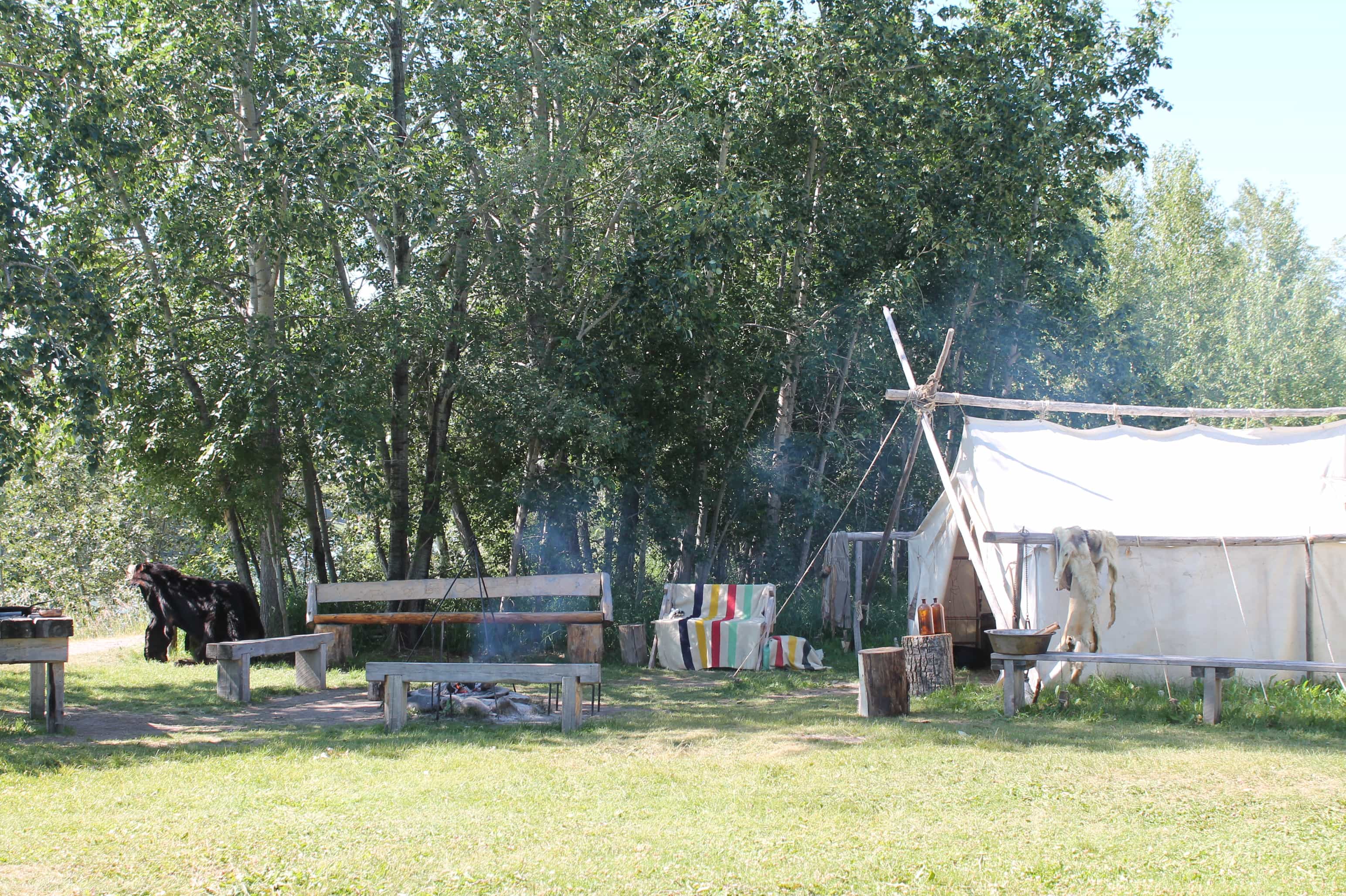 Waterton Lakes National Park- January 11 @8am MST
This is for the Townsite Campground. This is the perfect location if you want a less rustic experience. Waterton is within walking distance (a great place for lunch and ice cream treats is Wieners of Waterton!) and a beautiful waterfall with a walking trail to the top that is easy for little legs is also close by. They also have a great playground with beautiful mountain views close by and you are walking distance to the lake as well.
What about Camping in Alberta Provincial Park Campgrounds?
Don't you worry, this is coming! Alberta Parks handles their campsite reservations a little differently than Parks Canada, but you don't have to worry about it until the beginning of February. We'll have a post with all the information you need to know about reserving an Alberta Parks Campsite soon. In the meantime, have a look at our campground reviews for some inspiration!
Where will you be camping this summer?