If you (or your child) is a fan of folklore or JRR Tolkien… or just fun things that are different, they're going to LOSE THEIR MIND about this new project from the good people at Good Knights.
Good Knights already have fantastic medieval glamping at their Three Hills location. The Encampment medieval camping includes an immersive medieval experience (without the filth and disease) including costumes and activities such as sword fight demonstrations, archery, and medieval craft workshops.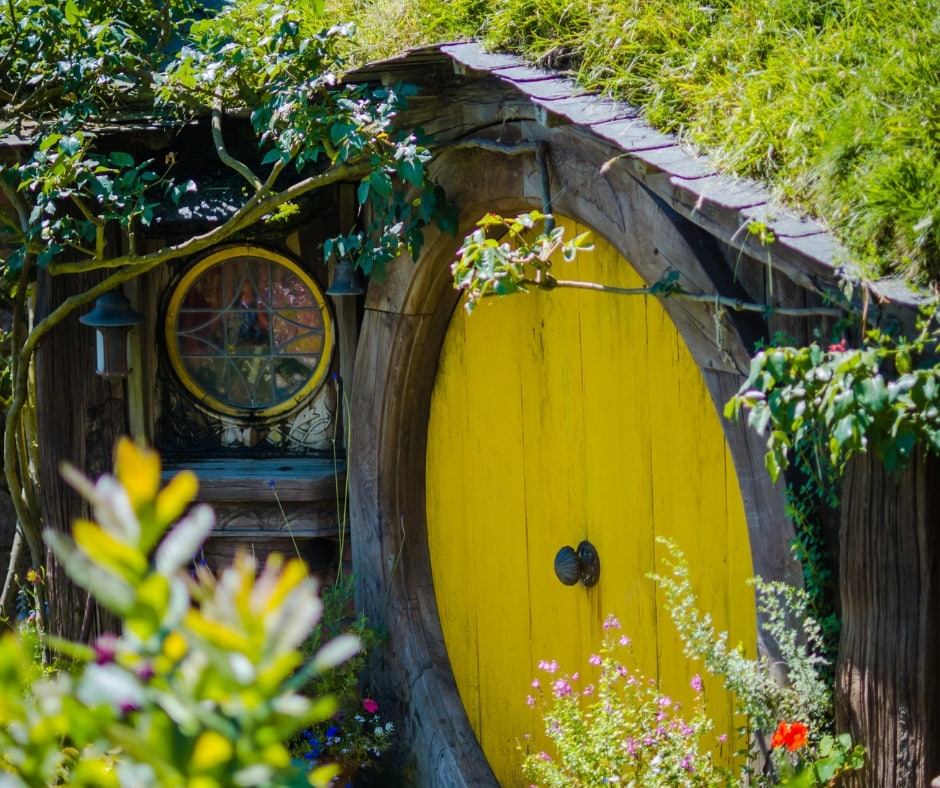 Where is Three Hills?
If you're not familiar with the Three Hills area, it's located 1.25 hours from Calgary airport, 40-minutes from Drumheller or 2-hours from Banff. The Burrows (and Encampment) location is 10 km south of Three Hills just off Highway 21 along Township Road 310.
What's in the Burrow?
The Burrow brings something different that's a lot less like camping (which is great for us that don't like camping) with beds, and heating and toilets.  We love that they're being built like an actual Hobbit house,  with round doors and windows. The cozy accommodations are being built into a hillside with enough space for 2 adults and 2 children.
Each Burrow will have its own bedroom, bathroom, living room, fireplace, and private garden, breakfast will be available in the dining hall.
The best part is every booking comes with your own hooded cloak to wear throughout your stay.
Aside from your personal belongings, you'll also need to bring your own food. There will be a kitchenette in the Burrow,  I would assume this would be mini fridge/toaster kind of situation. I'm sure more information will be forthcoming when it's available.
Construction is underway, so you can't book to stay there quite yet, BUT, Good Knights is hoping to have everything up and running for the 2019 season. Until then, you can still sleep like a Knight at their Encampment and registration for that is now open.
Who else is excited for this to open?
(Cover photo and images inside this article are used for illustrative purposes only…I'm sure it will look better than this.)