Ready to take your kiddos for a spin?
Mama Chris and her two kiddos, 10 & 11 headed out to Rabbit Hill this weekend to take advantage of the beautiful weather with some tubing. We've always wanted to go but hadn't had the chance, so this was the perfect day for it!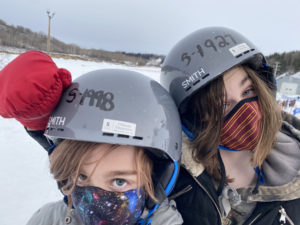 With three choices of slide, even though it was busy we weren't waiting long to go, and the burlap at the bottom made it so you slow down safely!
The handy magic carpet helping you get to the top, once you have spun (or not haha) down is great. The kids think their dad should put one in our back yard now lol!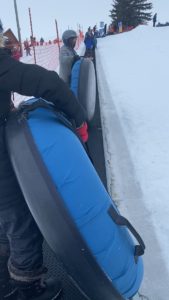 It was an amazing way to get out of the house, and really out of the city. We got to spend some time having fun, in a covid-friendly way.
It was indeed, TUBULAR 😉
*Our visit to Rabbit Hill was complimentary. As always all opinions are our own.