Ladies Night
You know those real pants in the back of your closet? The ones without elastic waistbands or baby puke on them? Yes those ones shoved way back there between nursing bras and hoodies.
They have been calling your name for months, screaming for a night out where you don't have to cut up someone's food before you can eat your own. A night where you can be out with your girlfriends for a while and just relax. A night where you don't have to worry about bedtime routines.
A night out with your girlfriends.
But what should you do with this free time?
Ten Things to do on Girls Night:
1. Dinner
Pick a restaurant that has no kids menu and go all out. Appetizers, wine, dessert, the WHOLE experience. Sit there for a couple of hours and enjoy every single slow bite.
If funds are tight or you'd rather not have the waiter coming by all the time, cook dinner together at home, like we did!
2. Thrift Store Shopping
Hit up your local Thrift Store and go shopping! Pick out ridiculous outfits for each other to try on, find some good deals, and browse the aisles leisurely.
Another option along these lines is to host a clothing exchange. Clear out your closets and get together to find something new at no cost to you!
3. Meal Prep Night
Search for a few recipes that can be made in bulk (soups, chili, etc), divide up a grocery list, kick someone's husband and kids out of the house for the day and prep some meals together. You get to chat and everyone leaves with meals that are ready to be thrown in the freezer.
Don't want to do the heavy lifting of organizing this? Organize a party somewhere like Simply Supper in Edmonton or contact a Tupperware hostess about a meal prep party.
4. Go Dancing
Get a group together and go to a bar. There is nothing like dancing your ass off all night with a group of friends.
5. Art Gallery
Dragging your toddler (or let's be real; your husband) to an art gallery can be exasperating. So instead get a group of girls together, get dressed up and hit up the latest exhibit.
Both Telus World Of Science in Edmonton and SPARK in Calgary do Adult Only Evenings where they open all the galleries and host special guests for people 18+ too if Art Galleries aren't your thing.
6. Go for a Bike Ride
Pack a picnic and go for a bike ride without hearing: "I'm tired. Are we there yet? Why are we going so far?" Stop at a cute coffee shop or patio midway for a break.
We know it isn't great for the hair, but make sure you wear a properly fitted bike helmet. Bad hair isn't worth risking your brain!
7. Bowling
Bowling Alley's are making a comeback and they aren't just for kids' birthdays anymore. We have favourites across the province:
8. Karaoke
The more dive the bar the better the Karaoke. Go for the cheap beer, pool tables, and all night singing with friends. Here's where you can really show off your car singing skills that your kids just don't appreciate. Your friends will love and appreciate that you know every single word to Spice Girls "Wannabe".
9. Star Gazing
Pack up lawn chairs and a blanket and head out to the country for a stargazing night. Print off a stargazing chart for the night you're going and try to find constellations.
Alberta is home to five dark sky preserves. For incredible star viewing, visit
Beaver Hills east of Edmonton,
Cypress Hills south of Medicine Hat,
Lakeland Provincial Park east of Lac La Biche,
Jasper National Park, and
Wood Buffalo National Park.
10. Staycation
Book a hotel with a pool and enjoy a night out just the girls. Bring face masks, comfy pjs, and snacks. Watch movies, wake up late, and order in breakfast without having to drive too far!
We had a great mom's retreat in Pigeon Lake about 45 minutes south of Edmonton.
Can you make this article better?
We're always looking to improve! Have you noticed a spelling or information error, know of something we left out, or would like to share anything else, reach out to us!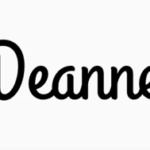 Deanne Ferguson is the owner of Box Social Event Planning. When she is not planning fun, family, friendly events she is finding the yummiest food for the Edmonton Home and Garden Show Food Stage. She loves her #cocktailsMonday dates with her husband and chasing around her two boys. You can find her at @DeanneFerguson on Instagram and @BoxSocialYEG on Twitter.