About two months into new motherhood I posted the following to my Facebook;
"Nothing gives you empathy for the modern dairy cow like hooking yourself up to the double breast pump".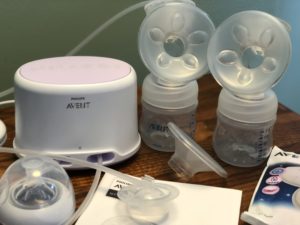 Breastfeeding and pumping CONSUMED my life for Nova's first six months on this planet. Before I go on – I am going to talk quite a bit about nursing and pumping, but I acknowledge that this is not the road for every mom and baby, and at the end of the day I have written this before – but FED IS BEST. However, I do wear my breastfeeding and pumping hours as a badge of honour. It was hard, painful sometimes, challenging, but also rewarding, connective, and an experience like none other.