Updated: October 10, 2023
Haunted Canada is the book to read in my daughter's class these days. She's not one for ghost stories, but the boys sure are! It's Halloween and there's no better time to frighten the snot out of yourself, so here's our list of the Most Haunted Places in Alberta to lose your lunch, soil your pants, and have nightmares forever.
In no particular order, prepared to be terrified…
Disclosure: This post may contain affiliate links, meaning I get a commission if you decide to make a purchase through my links, at no cost to you. As an Amazon Associate I earn from qualifying purchases. Please read the disclosure for more info.
Banff Springs Hotel, Banff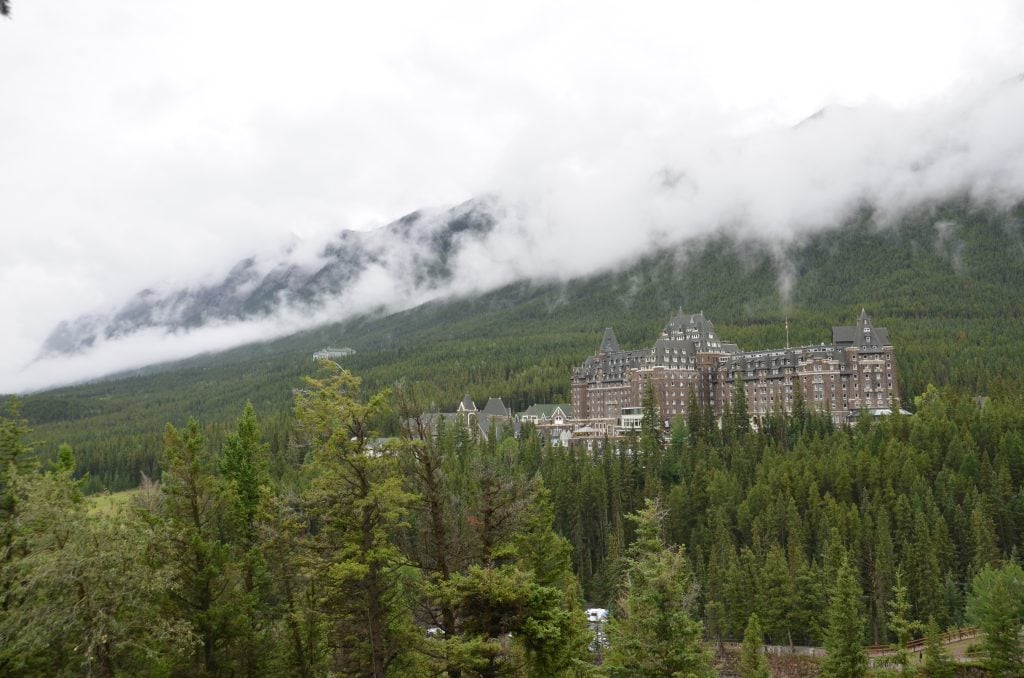 There are three supposed ghosts at the Banff Springs hotel; the bride, the bellman, and the family that was killed in Room 873.
The ghost bride is the oldest story at the Banff Springs Hotel spanning to the 1920's. There are numerous versions of how the unlucky bride died, but it all seemed to happen on the stairs (did she trip on the the hem of her wedding dress or manage to catch her dress on fire by walking by a candle?).
Next is Sam Macauley, a bellman at the Banff Springs who despite passing away in the '70's still hangs around the 9th floor helping visitors.
The most gruesome ghost story at the hotel is from room 873 which has been permanently closed off. The story tells of a man who killed his wife and young daughter before killing himself in this room. Guests that stayed in the room (prior to it being closed) have reported being awakened by screaming! And, when they turned the lights on, there were bloody handprints on the mirror.
Bowman Building, Lethbridge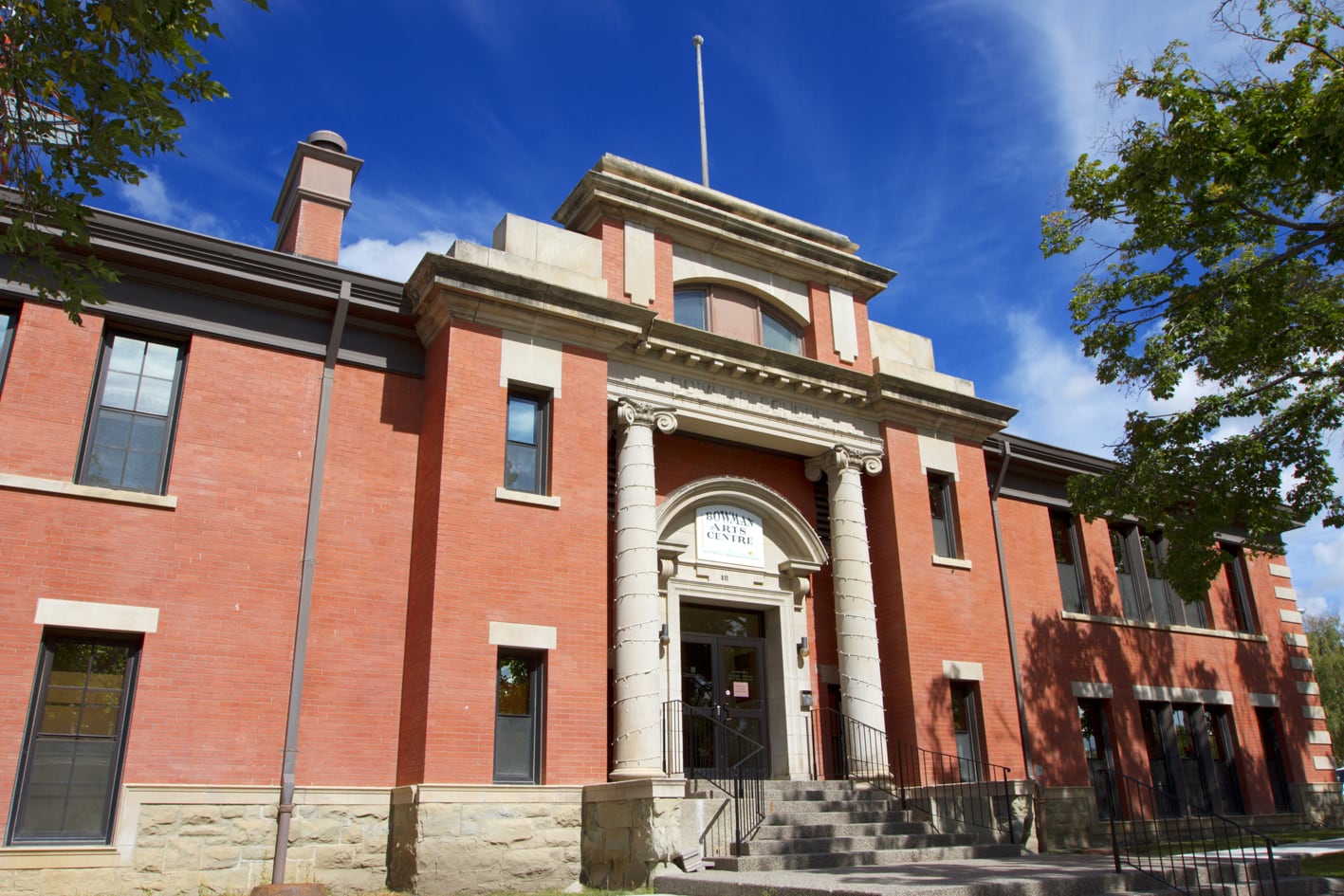 The story goes that a young Chinese girl wearing traditional clothing was mistaken for a boy and beaten for being in the ladies washroom of Bowman Building in Lethbridge. This young girl can still be heard crying out from the women's restroom. Visitors and staff have gone in to try to help the crying girl, but no one has ever found her.
Calling Lake School, Calling Lake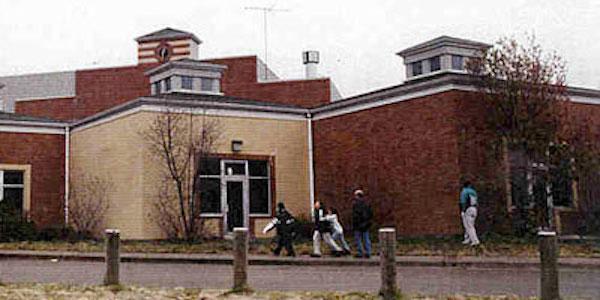 Calling Lake School has been rumoured to be built on an indigenous resting place, and those that are trying to rest, can find no peace (we get it – kids).
Many people have noted seeing shadowy apparitions, heard footsteps when no one was there and that eerie feeling of being watched.
The Deane House, Calgary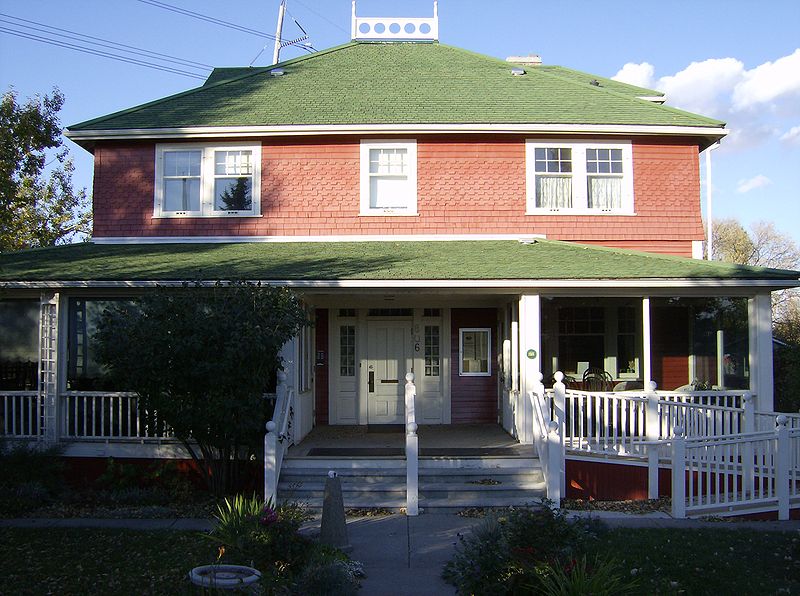 The Deane House has the auspicious title of most haunted place in Calgary.
Phones that aren't connected will ring followed by the smell of cigar smoke, and just to scare you a little more, there's the blood stain in the attic that changes sizes and colours outside a closet that won't close.
The Deane House is now a restaurant in Calgary and the food looks amazing. Just don't go into the attic.
Gibbard Block
The wife of a previous owner was murdered in a room on the top floor, dragged to the basement, dismembered and fed into the furnace of this quaint building in Edmonton. The sounds of her body being dragged down the stairs have been heard by employees as well as strange flickering lights and bedsheets have been tugged off beds in the middle of the night.
Haunted Reads about Alberta
Are you looking for more ghost stories or a more detailed telling of the tales above? Consider checking out these books from your local library:
Final Thoughts
There are many more haunted places in Alberta that are haunted! Where in your town is haunted? Would you go in? I wouldn't! In fact, I scared the beejeebus out of myself just writing this, so I'll stick to trick and treating with the kids instead of creeping myself out this Halloween.
Be sure to check out our other Halloween posts! I promise, they aren't as scary as this one.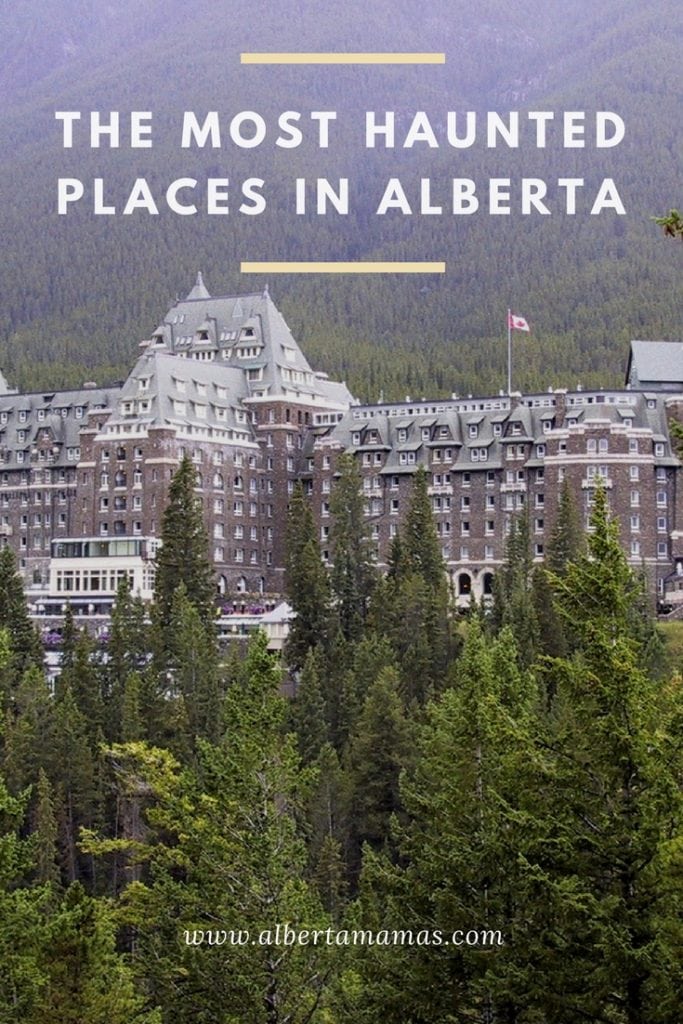 Can you make this article better?
We're always looking to improve! Have you noticed a spelling or information error, know of something we left out, or would like to share anything else, reach out to us!